Medical Devices: Medtronic's Implantable Defibrillator Recall - A Nightmare For Heart Patients And Healthcare Institutions In The United States!
Medical Devices
: In a shocking turn of events, Medtronic, a leading medical device manufacturer, has issued a Class I recall for over 348,000 of its implantable cardiac devices, including Cobalt XT, Cobalt, Crome ICDs, CRT-Ds, Claria MRI, Amplia MRI, Compia MRI, Viva, Brava CRT-Ds, Visia AF, Visia AF MRI, Evera, Evera MRI, Primo MRI, Mirro MRI ICDs.
https://www.fda.gov/medical-devices/medical-device-recalls/medtronic-recalls-implantable-cardioverter-defibrillators-icds-and-cardiac-resynchronization-therapy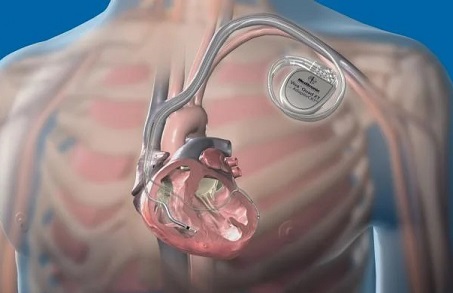 This recall was initiated due to the potential risk that these devices may deliver reduced or no shock at all. This alarming development poses a significant threat to patients' lives and has also put the company's position in the implantable cardioverter defibrillator (ICD) market at risk.
So far, the recall and problems has been confined to the United States but regulatory agencies in other countries should act fast with regards to any Medtronic ICD products available in their countries.
This is not the first time that Medtronics has been involved in product recalls. Most recently, in 2021, according to
Medical Devices
News coverages, it had to recall of thousands of defective insulin pumps and remote controls.
https://diatribe.org/medtronic-provides-update-recall-thousands-defective-insulin-pumps-and-remote-controls
The Nightmare for Patients
ICDs are vital medical devices implanted in the heart to monitor and regulate heart rhythms. When these devices detect an irregular heart rhythm, they are designed to deliver an electric shock to restore normal heartbeat. However, the recent recall revealed that some Medtronic ICDs may fail to deliver the necessary energy shock, or even worse, deliver no shock at all. Such malfunctions can have catastrophic consequences, as they may fail to correct life-threatening arrhythmias, potentially leading to cardiac arrest, serious injuries, or even death.
The recall, initiated by Medtronic in May 2023, came after reports of 28 incidents resulting in 22 injuries. Fortunately, no fatalities have been reported to date.
Nevertheless, the potential harm caused by these faulty devices has sent shockwaves through the medical community and has left patients who rely on these life-saving devices living in fear.
Impact on Medtronic's Market Position
The recall has raised serious concerns about the reliability and safety of Medtronic's products, especially for those manufactured after 2017, which contain glassed feedthroughs susceptible to incorrect short-circuit protection. With over 40% of the ICD market share estimated at $2.82 billion in 2022, Medtronic's ICD product lines, including Cobalt, Evera, and Visia, have long established the company as the market leader.
However, the recent recalls have put Medtronic's position in the ICD market at risk. Competitors such as Abbott and Boston Scientific, with 28% and 15% market shares respectively in 2022, have been gaining momentum in 2023, potentially capitalizing on the situation to advance their market presence further.
The Path Forward
With patients' lives at stake and the company's market position hanging in the balance, Medtronic faces a critical juncture. The company must take immediate action to rectify the issues with the recalled devices and regain the trust of its customers and the medical community.
Medtronic's response to the crisis will be instrumental in determining its future in the ICD market. Swift and transparent communication with affected patients, healthcare providers, and regulatory authorities is crucial to rebuilding confidence in the brand. Furthermore, conducting thorough investigations into the root causes of the malfunctions and implementing robust quality control measures are imperative to prevent similar incidents in the future.
Conclusion
The recall of over 348,000 Medtronic implantable defibrillators has unleashed a nightmare for patients who rely on these devices to regulate their heart rhythms and prevent life-threatening arrhythmias. The potential risk of reduced or no shock delivery has raised alarm bells in the medical community and has cast a shadow of doubt over Medtronic's position as a market leader in the ICD industry.
In the midst of this crisis, Medtronic must act decisively to rectify the issues and prioritize patient safety above all else. Failure to do so could result in severe consequences for the company's reputation and market standing. As the recall unfolds, patients, healthcare professionals, and industry observers will be closely watching how Medtronic handles the situation and endeavors to restore trust and confidence in its life-saving medical devices.
For the latest on Medical Devices, keep on logging to Thailand
Medical News
.