U.S. Medical News: Dog Flu Outbreak In Maryland Raises Concerns Among Pet Owners
U.S. Medical News
: An alarming outbreak of canine influenza has taken hold in Maryland, causing widespread concern among pet owners and prompting temporary closures of animal shelters and adoption centers. This unexpected and contagious disease has highlighted the vulnerability of our beloved furry companions to infectious illnesses and has led to increased awareness of the importance of preventive measures and responsible pet ownership.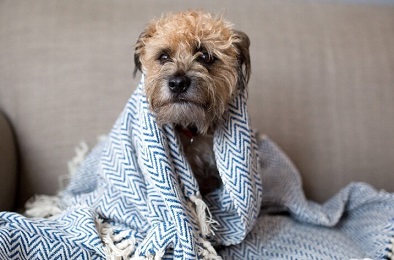 The Contagious Canine Influenza Outbreak
The recent canine influenza outbreak has hit Prince George's County, Maryland, particularly hard, resulting in the temporary closure of the Prince George's County Animal Services and Adoption Center. This decision was made to curtail the spread of the disease and provide appropriate care for affected animals.
https://www.princegeorgescountymd.gov/CivicAlerts.aspx?AID=2083
The outbreak has been attributed to the canine influenza virus, a causative agent of kennel cough. Despite its name, the virus is not limited to kennels and can impact dogs of all breeds, ages, and vaccination statuses. Highly contagious and potentially fatal, the disease has raised concerns not only among pet owners but also within the veterinary community.
As of press time, it was reported that cases of dog flu have also been reported in other counties in Maryland. Experts are warning local
U.S. Medical News
outlets that cases are expected to rise among the canine population in coming weeks and also it is important for humans in the communities with infected dogs to also take necessary precautions. With many individuals also having dysfunctional immune issues due to COVID-19, no one knows how such a canine flu outbreak could play out.
Symptoms and Impact
Canine influenza manifests with a range of symptoms that mirror those of kennel cough, making it challenging to distinguish. Affected dogs may experience moist and dry coughs, sneezing, nasal discharge, runny eyes, fever, lethargy, and difficulty breathing. While this disease doesn't affect humans directly, its impact on dogs can be severe, potentially leading to fatalities. The severity of symptoms can vary, ranging from mild discomfort to more serious respiratory distress.
The U.S. CDC has however warned that influenza viruses are constantly changing and it is possible that a canine influenza virus could change so that it could infect people and spread easily between people.
https://www.cdc.gov/flu/other/canine-flu/keyfacts.html
The Implications for Pet Owners
To limit the disease's spread, officials and veterinarians have advised pet owners to exercise caution and avoid situations where dogs congregate closely, such as dog parks, daycare centers, and groomers. These preventive measures aim to curb the transmission of the virus and protect vulnerable pets from exposure. Moreover, responsible pet ownership, which includes prompt veterinary care, vaccination, and regular health check-ups, has gained renewed importance in the wake of this outbreak.
The Response of Local Animal Shelters
The Prince George's County Animal Services and Adoption Center has taken decisive action in response to the canine influenza outbreak. The center has temporarily ceased public services to focus on isolating, treating, and caring for the affected animals. Stray animals are being diligently identified through microchip scans, and efforts are being made to reunite them with their owners promptly. In an unfortunate but necessary step, dogs with severe illness surrendered by their owners are being humanely euthanized to prevent further suffering and contain the spread of the virus.
Challenges and Insights from Veterinary Professionals
Veterinarians are at the forefront of the battle against canine influenza. Dr Carole Foster, a veterinarian at Nebel St. Animal Hospital in Rockville, Maryland, explains that the highly contagious nature of the virus has led to recent shelter closures and an increase in cases. She emphasizes the importance of diligent disinfection to eliminate the virus from surfaces and the air, which can take up to several weeks. Additionally, the scarcity of the canine influenza vaccine has posed challenges in managing the outbreak effectively.
The Origin and Spread of Canine Influenza
The canine influenza virus has an intriguing origin, with different strains originating from diverse sources. Canine influenza H3N8 virus, for instance, initially emerged in horses over four decades ago and later adapted to infect dogs. Another strain, H3N2, traces its roots back to birds and has been reported in dogs and cats, causing concern over interspecies transmission. While canine influenza has primarily affected dogs, its potential to evolve and affect other species underscores the importance of continuous surveillance and vigilance in the face of emerging infectious diseases.
Safeguarding Our Furry Companions
The recent outbreak of canine influenza in Maryland serves as a poignant reminder of the vulnerability of our cherished pets to infectious diseases. As responsible pet owners, it is crucial to stay informed, prioritize preventive measures, and promptly seek veterinary care if our furry friends show signs of illness. By adhering to recommended precautions, limiting high-risk interactions, and supporting initiatives that promote pet health and safety, we can collectively safeguard our four-legged companions and ensure their well-being in an ever-changing and interconnected world.
For the latest
U.S. Medical News
, keep on logging to Thailand Medical News.