Long COVID News: Stanford Study Shows That Innate Immune Cell Activation Causes Lung Fibrosis That Can Lead To Long COVID Breathing Problems
Long COVID News
: A new study by researchers from Stanford University School of Medicine has found the mechanism that may explain one of the most prevalent symptoms of Long COVID - breathing difficulties. These post-COVID-19 respiratory issues are the result of a condition called lung fibrosis, which occurs when damaged lung tissue forms scars, making it challenging for the lungs to expand and contract efficiently.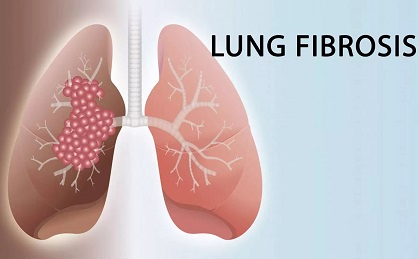 Long COVID
cases can be highly debilitating and unresponsive to treatment, according to DR Gerlinde Wernig, MD, Ph.D., an assistant professor of pathology who led the study. Furthermore, lung function can continue to deteriorate, even in the absence of a new COVID-19 infection.
The research, published in the peer reviewed journal: Proceedings of the National Academy of Sciences, identifies the cause of fibrosis in the lungs as an overactivity of genes that control inflammation and immune responses.
https://www.pnas.org/doi/10.1073/pnas.2217199120
This discovery raises the possibility that, in the future, drugs specifically designed to suppress the genes responsible for the damage may be developed.
Dr Wernig and her team are currently testing this approach in mouse studies.
"This was an extension of our work with chronic pulmonary fibrosis," Dr Wernig stated. In previous research, she and her colleagues discovered that the dysregulation of specific immune processes led to lung fibrosis. Dr Wernig then speculated that a similar phenomenon might be occurring in individuals suffering from Long COVID.
To investigate further, the study team examined lung tissue samples from five COVID-19 patients who had experienced symptoms, such as shortness of breath, for at least a month. Dr Wernig noted that the lung tissue of individuals with persistent symptoms following SARS-CoV-2 infection resembled that of patients with end-stage pulmonary fibrosis.
By analyzing single cells from these tissue samples, the scientists observed similarities in RNA production patterns—which can provide insight into a cell's overall function—between Long COVID patients and those with pulmonary fibrosis. "We saw this same pattern across all human COVID lung samples," Dr Wernig said.
As with other lung infections, the initial COVID-19 infection in the lungs triggered an inflammatory process. However, in Long COVID patients, immune dysfunction persisted long after the virus had been eliminated, mirroring what occurs in chronic pulmonary fibrosis.
Dr Wernig's earlier research demonstrated that pulmonary fibrosis was marked by increased production of an inflammatory marker called interleukin-6 in the lungs, which is linked to chronic inflammation and scar formation. Additionally, in pulmonary fibrosis, scar-forming cells called fibroblasts produce more of a protein named CD47, which prevents the immune system from regulating fibroblasts, allowing scar tissue to form uncontrollably.
The study team also observed elevated levels of a protein called pJUN, a crucial promoter of scar formation.
t;
In order to establish a firm link between lung fibrosis and COVID-19 infections, the team studied lung fibrosis in mice infected with a virus resembling SARS-CoV-2 and found considerable increases in fibrosis and immune dysfunction.
"Innate immune cells go crazy after that infection," Dr Wernig said, referring to the part of the immune system that serves as the first line of defense against pathogens.
Utilizing a mouse model designed to more closely resemble human biology, the study team demonstrated that when the mice were infected with SARS-CoV-2, scarring in the lung tissues increased significantly, as did levels of interleukin-6, CD47, and pJUN. However, the experiments also yielded positive results.
"When we did the same experiments but blocked CD47 and Il-6, we saw very little fibrosis," Dr Wernig explained. "This hints at potential treatments for long COVID involving drugs that carry out targeted immune blockades."
The study team concluded, "Mitigation of immune dysregulation is therefore viewed as a major therapeutic avenue for the treatment and prevention of COVID lung fibrosis which can help prevent breathing issues seen in Long COVID.
Inflammatory myeloid cells as neutrophil and macrophage are demonstrated that affect fibrosis progression accompanied by a dysregulation of the profibrotic modulating JUN–CD47–IL-6 axis. Thereafter, we investigated the efficiency of combined CD47/IL-6 blockade for lung fibrosis in the COVID lung fibrosis mouse model and humanized COVID-19 mouse model. Overall, the robust improvement of fibrosis in a combinatorial therapy of CD47 and IL-6 inhibition highlights the importance of JUN, CD47, and IL-6 as potential therapeutic targets for resolving fibrosis in COVID lung fibrosis."
For the latest on
Long COVID
, keep on logging to Thailand Medical News.