BREAKING! U.S. Medical News: New Worrisome Strain Of Drug-Resistant Gonorrhea Found In Massachusetts, United States!
U.S. Medical News
: Health authorities in Massachusetts, United States on Thursday reported two cases of patients with a novel strain of gonorrhea that exhibited drug resistance to all current antibiotics available. Though there are other such strains of drug resistance gonorrhea strains in the United Kingdom and also parts Asia pacific, this is the first strain to date that was seemingly aggressive and totally not responding to any antibiotics known except a slight response to an antibiotic called gentamicin.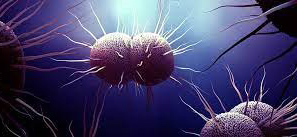 Dr Margret Cooke, head of the Massachusetts Department of Public Health (DPH) told
U.S. Medical News
outlets, "The discovery of this strain of gonorrhea is a serious public health concern which DPH, the U.S. Centers for Disease Control and Prevention, and other health departments have been vigilant about detecting in the United States."
The officials at the Massachusetts Department of Public Health (DPH) told media, "We urge all sexually active people to be regularly tested for sexually transmitted infections and to consider reducing the number of their sexual partners and increasing their use of condoms when having sex."
According to the DPH officals, the strain was detected through routine disease surveillance, and antibiotic susceptibility tests showed reduced susceptibility to ceftriaxone, cefixime, and azithromycin, with resistance to ciprofloxacin, penicillin, and tetracycline. The state lab then identified another case with genetic markers that indicate a similar response. No links between the two patients were identified.
Health officials from Massachusetts are now working with the U.S. Centers for Disease Control and Prevention to test other samples from other gonorrhea cases in the state.
Health officials are also tracing contacts to see if the strain has spread further.
It was reported that the two cases don't have a direct connection to each other. One case was found in a patient who had symptoms of urethritis, or difficulty urinating. Of the two cases, one had no recent travel history, so the strain may be spreading within the state.
According to the CDC, gonorrhea can spread without symptoms. In others, it can cause bleeding, pain and discharge. Serious complications can lead to infertility. It's common, trailing only behind chlamydia in number of cases.
U.S. health officials Agency have long been concerned about drug resistance with this bacterium, calling gonorrhea one of three most urgent threats back in 2013.
Dr Laura Hinkle Bachmann, chief medical officer of the CDC Division of STD Prevention told media, "These cases are a reminder that antimicrobial-resistant gonorrhea remains an urgent public health threat nationally and internationally; all providers in all clinical settings need to remain vigilant."
Upon testing drugs against this new strain found in Massachusetts, the U.S. CDC found only one slight effectiveness. That was gentamicin, which is already considered less effective against gonorrhea.
There is however another potentially promising drug is being tested in clinical trials, but zoliflodacin has not yet been approved by the U.S. Food and Drug Administration for gonorrhea. It is still in clinical trials.
Dr Bachmann added, "Timely identification and treatment, as well as rapid public health response, are essential to keeping patients safe and reducing the risk of community transmission. We must all remain alert for potential gonococcal treatment failures as we combat the growing threat of antimicrobial resistance,"
Officials with the Massachusetts Department of Public Health (DPH) have issued an alert to clinicians in the state to be on the lookout for the new strain and warned that the two cases are a sign that gonorrhea is becoming less responsive to the few antibiotics left to treat it.
Although all the antibiotics tested in the two cases can typically be used to treat infections caused by Neisseria gonorrhoeae, the current treatment recommended by the CDC is 500 milligrams of intramuscular ceftriaxone. That regimen successfully cleared the infection in the identified patients, but the detection of reduced susceptibility to ceftriaxone is a concern because N gonorrhoeae has developed enough resistance to the other antibiotics to render them unreliable.
Ceftriaxone has been the one reliable antibiotic left for gonorrhea. But experts say they knew this day was coming.
Dr Edward Hook, MD, an expert in STIs and professor at the University of Alabama at Birmingham School of Medicine, told media, "We've been waiting for this to happen. Development of antibiotic resistance is an inexorable process for gonorrhea."
Dr Hook explained that this process, which has driven periodic changes to gonorrhea treatment recommendations since the 1960s, is continuing with ceftriaxone. As the amount of ceftriaxone that's needed to stop the growth of N gonorrhoeae, known as the minimum inhibitory concentration (MIC) rises, it increases the chance of treatment failure.
He said, "We've seen this gradual increase in ceftriaxone MICs for gonorrhea occurring over a period of years, but in the last few years we've seen levels where treatment failure begins to be a problem."
Detailed molecular testing by the U.S. CDC confirmed that the reduced susceptibility to ceftriaxone in the two Massachusetts cases was caused by a mutation that's previously been associated with ceftriaxone resistance.
The emergence of this strain means the proportion of cases with treatment failure will rise. That's a problem, Dr Hook says, because clinicians can't measure gonorrhea's susceptibility to antibiotics in a timely fashion. They need to have confidence that ceftriaxone will reliably cure a patient's gonorrhea infection. These new strains seriously erode that confidence.
In a study published in Eurosurveillance in November, UK researchers reported on 10 cases of ceftriaxone-resistant gonorrhea detected in the United Kingdom from December 2021 to June 2022, all with links to Asia-Pacific countries especially one whore hub in South East Asia.
https://www.eurosurveillance.org/content/10.2807/1560-7917.ES.2022.27.46.2200803#html_fulltext
In the United States, the detection of the strain comes at a time when gonorrhea and other STIs are on the rise. Preliminary surveillance data from the CDC show that the number of gonorrhea infections in the United States climbed from 555,608 in 2017 to 696,764 in 2021.
In the United States, gonorrhea is the second most common STI. While not life-threatening, gonorrhea infections can cause significant health problems if not properly treated, particularly for women, Hooks said. Untreated gonorrhea can increase the risk of infertility and ectopic pregnancy.
Officials from DPH warned that clinicians should follow the U.S. CDC treatment guidelines, obtain gonococcal cultures from infected patients for antibiotic resistance testing, conduct a test-of-cure at 14 days, and test for reinfection at 3 months. It also reminds laboratories to send N gonorrhoeae isolates to the State Public Health Laboratory for further examination.
Health officials noted that since the two cases were only detected through surveillance, there are likely more out there.
The said, "Exactly how many remains to be seen, but we can be confident this is not a one-off event."
For the latest
U.S. Medical News
, keep on logging to Thailand Medical News.