Thailand Medical News has finally finished the development and testing of its new 100 percent organic Herbal teas for the Long COVID.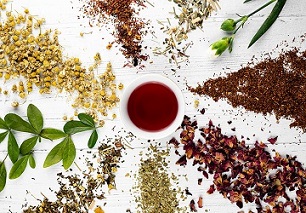 After carefully studying how the SARS-CoV-2 virus, its emerging variants and also its viral proteins affects more than 387 different human host cellular pathways including the dysregulation of various genes and critical proteomes and the way that various cells, tissues and organs are damages, we have developed a therapeutic tea blend that uses a total of 23 different herbs with 17 key phytochemical extracts as a basis of these teas.
The safety test of these teas has been completed and the teas are hypoallergenic and safe.
We are starting a new programme for all those that have suffering from
Long COVID
to be able to not only use these teas and audit their progress online but also to share their experiences with other uses etc.
This programme will only be limited to 5,000 individuals starting on the 21
st
of March 2022 but we will start accepting all those who wish to register for the programme now. For a minimum donation of US$70,(note that the teas are actually being sold for US$380 for a months' supply but the first 5,000 who sign up are eligible for this special price of only US$70 including postage), individuals will receive a month's supply of the teas ie 30 teabags including postage and also get access to our Long COVID site on the 27
st
of March and will also get to participate in future Long COVID programmes and also get valuable discounts with our partners ie supplement companies, drug stores, diagnostics etc.
The offer is only valid for individuals from Canada, The United States, Germany, Romania, Poland, France, Italy, Belgium, Switzerland, Spain, Australia, New Zealand, Singapore And Japan.
We do not reveal full details of the formulation of our teas due to cheap and unethical copy cats from Thailand, Germany, India, Singapore, Malaysia and the United States but participants will receive a list of the phytochemicals in the teas.
To participate in our long COVID programme, send a donation via
https://www.thailandmedical.news/p/sponsorship
Then drop us an email with you name and address and telephone contact to:
therapeuticteas19@gmail.com
. A detailed questionnaire form will be sent to us along access to our LONG COVID site.
Note that places are limited.
Also note that we do not handle any enquiries nor will be reply to any unsigned up individuals.
We also have a new improved formulation of our prophylactic and therapeutic teas.
https://www.thailandmedical.news/news/new-therapeutic-teas-
at a price of US$80 for a 14 day supply.