What's With The COVID-19 Situation In Thailand? No Statements By Any Medical 'Experts' In The Last 12 days While Cases Are Rising In Many Other Countries!
Thailand Medical
: It's kind of strange that there have been no statements from medical 'experts' in Thailand about the COVID-19 situation in the country for the last 12 days although many other countries including many neighboring countries are reporting an uptick in both COVID-19 infections and also COVID-19 hospitalizations.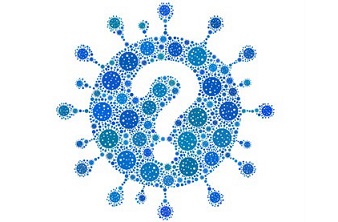 In the last media report by local health authorities, it was mentioned that mentioned that amazingly, Thailand had very few cases of COVID-19 infections and that there were two cases involving the HK.3 sub-lineage and only a mere total of 23 cases of the highly transmissible EG.5 variant was detected in the country.
https://www.thaipbsworld.com/two-cases-of-new-covid-omicron-sub-variant-reported-in-thailand/
It is as if miraculously, the SARS-CoV-2 virus is no longer disturbing Thais.
Besides ads and exaggerated statements by private hospitals and clinics trying to promote their Long COVID departments and treatments although most
Thailand Medical
and healthcare professionals lack any proper knowledge about it, I have yet to hear any official statements about acknowledging the issue of Long COVID in the country nor about what the authorities are doing about it! Maybe again, Long COVID-19 does not affect Thais as the prevalence of other STDs or STIs and other diseases is already frightening away the SARS-CoV-2 virus and there is no SARS-CoV-2 viral persistence in them!
But on the bright side, Monkey pox cases and possibly HIV is increasing in the country, even among teenagers…thanks to all the boy love boy Thai series on TV and online and also the robust gay porn industry in the country that is supported by the Only Fans platform!
https://www.thailandmedical.news/news/monkeypox-news-concerns-rise-as-infections-spike-among-gay-men-and-teenagers-in-thailand-145-new-cases-in-august-including-a-16-year-old-boy
Thailand soft power of the Gay TV series and the gay porn industry has even generated a new spinoff..Gay Tourism..where we have either sex perverts or desperate pathetic foreign gay men from countries like Singapore, United Kingdom, Australia, Germany and Belgium looking for sex or love while bringing with them money and also other latest SARS-CoV-2 strains, HIV strains and even Monkeypox and other new STDs!
While a latest report claims that that BA.2.86 variant has been found in waste water samples taken from various parts of Bangkok and outlying areas, not single cases of human infection involving the BA.2.86 variant has been found yet! Its seems as if some populations of Thai cockroaches or Thai rats and even some Thai monitor lizards (Hia) could be badly infected with the BA.2.86 variant and are lingering in the Bangkok sewers!
>https://www.thailandmedical.news/news/breaking-claims-that-ba-2-86-variant-found-in-waste-samples-from-5-locations-in-near-bangkok-urgent-validation-needed-from-thailand-medical-authoritie
Interestingly however, some private hospitals are reporting a rise in COVID-19 cases and also hospital admissions and we are also hearing stories that have not been verified of individuals contracting COVID-19 on various online social media platforms.
But there have been no reports of any sudden increase in COVID-19 deaths as the crematoriums and temples are not reporting any spikes in cremations as these rates have already been high for the last 2 years and are at sustained levels.
Correlating with that, it is interesting to note that the excess death rates in Thailand for the last two years are concerning, but again no one is talking about it and it is best to leave things that way!
https://www.thailandmedical.news/news/thailand-medical-experts-and-authorities-should-answer-as-to-why-excess-deaths-in-the-country-have-been-rising-at-worrisome-rates-since-2021
If anyone wants to take a break from the worries of COVID-19 or any disease outbreaks or any serious issues…Thailand is the place….just make sure you have a proper health insurance and lots of monies.
For the latest
Thailand Medical
updates, keep on logging to Thailand Medical News.