BREAKING NEWS! Latest Study Covering 23 Million Patients Shows That Post COVID Individuals Have A 63.7 Percent Risk Of Developing Ischemic Stroke!
COVID-19 News
: In a groundbreaking development, a large-scale study conducted by prominent medical institutions in Italy has uncovered a significant and concerning link between COVID-19 survivors and an increased risk of ischemic stroke. The study, conducted by researchers from the University of Ferrara, Padua University Hospital, and Ospedali Riuniti Padova Sud, sheds light on a potentially dire consequence of the COVID-19 pandemic that has been largely overlooked until now.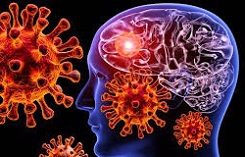 Background and Methodology
As the world continues to grapple with the aftermath of the COVID-19 pandemic, researchers have been diligently exploring the diverse range of health impacts that the virus can induce. Beyond the well-documented respiratory complications, COVID-19 has been associated with a variety of cardiovascular, hepatic, and renal issues. A growing body of evidence covered in past studies and
COVID-19 News
reports have highlighted the virus's affinity for affecting multiple systems in the body, leading to a heightened risk for individuals with existing comorbidities.
Of particular concern is the emergence of acute ischemic stroke in individuals who have battled COVID-19. While initial investigations indicated a connection between severe cases of the virus and stroke, the precise mechanisms at play remained elusive. To delve deeper into this issue, the researchers undertook a systematic review and meta-analysis, aiming to uncover the risk of ischemic stroke among COVID-19 survivors.
The researchers adhered to the PRISMA guidelines, conducting a comprehensive search of medical literature in Medline and Scopus. Articles published up to February 11, 2023, were scrutinized for data on incident ischemic stroke in adult patients who had successfully recovered from COVID-19, with a comparison to non-infected individuals. The ischemic stroke risk was analyzed using the Mantel–Haenszel random effects models, with adjusted Hazard ratios (HR) and 95% confidence intervals (CI) as the effect measures, and heterogeneity was assessed using the Higgins I2 statistic.
Key Findings
An impressive 23,559,428 patients, with a mean age of 56 years and 54.3% of them male, were included in the study. Among them, 1,595,984 had previously battled COVID-19.
Over an average follow-up period of 9.2 months, the occurrence of ischemic stroke was observed in 4.40 out of 1000 patients who had survived COVID-19, as compared to 3.25 out of 1000 controls who had not been infected.
Starkly, the analysis revealed that individuals who had recovered from COVID-19 faced a heightened risk of ischemic stroke, with a Hazard ratio of 2.06 and a 95% CI of 1.75–2.41. This works out to Post COVID-19 individuals having a 63.7% risk of developing ischemic stroke!
This risk was observed to be even more pronounced in COVID-19 patients who had been hospitalized at the time of infection, suggesting a potential link between disease severity and post-recovery stroke risk.
Implications and Unanswered Questions
These findings shed new light on the potential long-term health impacts of C OVID-19, beyond the immediate infection period. The increased risk of ischemic stroke among COVID-19 survivors emphasizes the need for continued vigilance and care for individuals who have recovered from the virus. The study underscores the importance of considering post-COVID complications in healthcare management strategies, particularly for those with pre-existing cardiovascular risk factors.
The exact underlying mechanisms connecting COVID-19 and ischemic stroke remain a subject of ongoing investigation. While the researchers propose several potential pathways, such as inflammation, cytokine storms, and endothelial dysfunction, further research is required to unravel the intricate web of causality.
In light of these findings, the medical community is called upon to explore the potential benefits of therapeutic anticoagulation in mitigating the risk of ischemic stroke among recovered COVID-19 patients. However, caution is advised, as this study serves as a hypothesis-generating endeavor, warranting more extensive and targeted research to confirm and expand upon these preliminary observations.
Concluding Thoughts
As the world grapples with the aftermath of the COVID-19 pandemic, the impacts of the virus continue to unfold. The study findings serve as a stark reminder of the complexity and far-reaching consequences of COVID-19. Beyond its immediate respiratory effects, the virus's impact on the cardiovascular system can extend well beyond the acute phase, with recovered individuals facing an elevated risk of ischemic stroke.
This study serves as a clarion call for increased attention and research into post-COVID complications, underlining the imperative of a comprehensive and holistic approach to healthcare. As medical researchers and practitioners delve deeper into the intricacies of COVID-19's long-term effects, the hope is that further insights will lead to more effective prevention and management strategies for those who have battled this formidable virus.
The study findings were published in the peer reviewed European Stroke Journal.
https://journals.sagepub.com/doi/10.1177/23969873231190432
For the latest
COVID-19 News
, keep on logging to Thailand Medical News.