Italian Meta Study Finds That Palmitoylethanolamide and Luteolin Can Aid In Treatment OF Olfactory Dysfunction In Long COVID
Long COVID
: Post-COVID Olfactory Dysfunction (PCOD) has emerged as a significant and enduring symptom in individuals who have recovered from SARS-CoV-2 infection. This disorder, characterized by olfactory abnormalities, hyposmia, and anosmia, affects a considerable subset of patients well after 12 months following infection, significantly impacting their quality of life.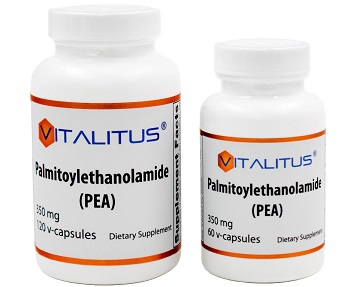 Despite the high prevalence of PCOD among COVID-19 patients, specific therapeutic strategies have been limited. However, emerging evidence from a meta-analysis conducted by the University of Messina, Italy, suggests that CoUltraPEALut, a combination of micronized Palmitoylethanolamide (PEA) and Luteolin, could be a promising therapy, especially when used as an adjuvant to olfactory training.
Palmitoylethanolamide (PEA) is an endogenous fatty acid amide produced "on demand" by the body in response to stress or inflammatory stimuli, indicating its crucial role in maintaining cellular homeostasis. Despite its powerful protective activities, PEA's poor bioavailability has been a concern. However, pharmaceutical micronization processes, such as PEA-um, have been effective in improving its dissolution. The combination of PEA with antioxidant molecules like Luteolin can enhance its efficacy and provide stronger pharmacological effects.
In recent years, Luteolin, a natural antioxidant flavonoid found in various vegetables and fruits, has gained scientific interest due to its beneficial effects on human health. It exhibits potent anti-inflammatory, anti-diabetic, antioxidant, and anticancer properties, which have shown improvements in various pathological settings.
The pharmaceutical formulation CoUltraPEALut, combining PEA with Luteolin, has demonstrated neuroprotective and neuroregenerative properties following traumatic brain injury and Parkinson's disease. This suggests the potential application of CoUltraPEALut in treating other clinical conditions.
Long COVID
syndrome, which continues to challenge healthcare systems worldwide, has been associated with various symptoms, including PCOD. Studies have shown that SARS-CoV-2 can spread to the olfactory bulb and other parts of the central nervous system, leading to persistent olfactory impairments even after acute infection.
Olfactory training (OT) has been a widely employed therapeutic approach to treat PCOD, involving repeated exposure to known odorants for 12 weeks. While OT has shown effectiveness in reversing olfactory dysfunctions, it requires high patient compliance and extended training periods to produce significant results.
CoUltraPEALut, when combined with OT, has shown promising results in improving olfactory loss following COVID-19 infection. Its potential to lessen neuroinflammation and promote regeneration during olfactory training may be the key to its efficacy. PEA has been shown to shift microglia's polarization to a protective M2 phenotype, supporting brain regeneration and smell restoration. Similarly, Luteolin prevents pro-inflammatory microglia polarization, preserving brain cells.
The meta-analysis conducted by the University of Messina included five studies with a total of 441 patients between treated and control groups. The results indicated that CoUl traPEALut paired with OT demonstrated significant efficacy in olfactory recovery compared to OT alone. The meta-analysis confirmed the statistical significance of olfactory recovery in patients receiving CoUltraPEALut with OT.
Despite the promising findings, the study has some limitations, including small sample sizes and variations in baseline features of individuals. The absence of placebo controls and limited follow-up periods also pose challenges in interpreting the results.
In conclusion, this meta-analysis offers promising evidence for the potential use of CoUltraPEALut as an adjuvant treatment for PCOD in long COVID-19 patients. However, further large-scale clinical trials are necessary to confirm and better understand the mechanism of action underlying olfactory recovery. The combination of CoUltraPEALut and OT may provide a valuable therapeutic option to improve the quality of life for those suffering from persistent olfactory impairments following COVID-19 infection and potentially in other clinical settings as well.
The study findings were published in the peer reviewed journal: Biomedicines
https://www.mdpi.com/2227-9059/11/8/2189
For the latest on
Long COVID
, keep on logging to Thailand Medical News.