First Preprint Study Shows That Omicron Is Potent To Cause Reinfections And Breakthrough Infections In Those With Natural Or Vaccine Induced Immunity.
Omicron Updates
: Omicron Variant Causes Reinfections And Breakthrough Infections.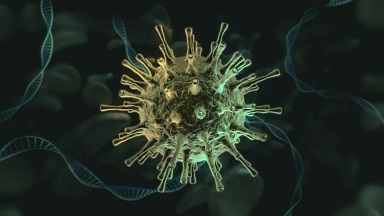 The first preprint study on Omicron by researchers from South Africa shows that the Omicron variant is able to cause reinfections and breakthrough infections in those that already have natural immunity due to prior infections or vaccine induced immunity. Herd Immunity is going to be a redundant concept when dealing with the Omicron variant.
https://www.medrxiv.org/content/10.1101/2021.11.11.21266068v2
The study findings identified 35,670 suspected reinfections among 2,796,982 individuals with laboratory-confirmed SARS-CoV-2 who had a positive test result at least 90 days prior to 27 November 2021.
The number of reinfections observed through the end of the third wave in South Africa was consistent with the null model of no change in reinfection risk.
Although increases in the hazard of primary infection were observed following the introduction of both the Beta and Delta variants, no corresponding increase was observed in the reinfection hazard.
Contrary to expectation, the estimated hazard ratio for reinfection versus primary infection was lower during waves driven by the Beta and Delta variants than for the first wave (relative hazard ratio for wave 2 versus wave 1: 0.75 (CI95: 0.59-0.97); for wave 3 versus wave 1:0.71 (CI95: 0.56-0.92)).
In contrast, the recent spread of the Omicron variant has been associated with a decrease in the hazard of primary infection and an increase in reinfection hazard. The estimated hazard ratio for reinfection versus primary infection for the period from 1 November 2021 to 27 November 2021 versus wave 1 was 2.39 (CI95: 1.88-3.11).
Population-level evidence suggests that the Omicron variant is associated with substantial ability to evade immunity from prior infection. In contrast, there is no population-wide epidemiological evidence of immune escape associated with the Beta or Delta variants.
This study finding has important implications for public health planning, particularly in countries like South Africa with high rates of immunity from prior infection.
Omicron Updates
: More Omicron Cases Being Discovered In the United States. Minnesota, Colorado, New York and Hawaii The Latest.
Five states in the U.S. have identified new cases of the omicron variant of the coronavirus.
On Thursday, health officials from Minnesota, New York, and Colorado announced cases of the new, highly mutated variant, one day after the Centers for Disease Control and Prevention reported the first individual detected with omicron in California.
This morning, authorities reported yet a new case in Hawaii.
The three cases in California, Minnesota and Colorado have been mild and those individuals are recovering, health officials say.
In New York, Governor Kathy Hochul announced that the state had confirmed five cases of the omicro n variant.
Governor Hochul held a joint news conference with New York City Mayor Bill de Blasio, telling reporters that the early cases appear to be minor, non-life-threatening cases at this time.
It was reported that a 67-year-old woman in Suffolk County who traveled to South Africa tested positive Nov. 30 following mild symptoms upon returning home. She had received at least one vaccination, but it was unclear whether the woman was fully vaccinated.
Two other cases were from individuals in Queens and one in Brooklyn, but their vaccination status was unknown.
The fifth case was identified in New York City from a traveler, but Hochul did not have further details.
Meanwhile the Hawai'i Department of Health's (DOH) State Laboratories Division (SLD) confirmed the SARS-CoV-2 variant B.1.1.529, also known as the Omicron variant, had been detected in the islands.
The Omicron positive individual is an O'ahu resident with moderate symptoms who had previously been infected with COVID-19, but was never vaccinated.
Omicron Causes A Massive Surge Of COVID19 Cases In South Africa.
The Omicron variant which is now dominant in South Africa is fueling a sharp increase in new infections, local health officials warn.
More than 11,500 new COVID-19 infections were registered in the last 24 hours!
Alarmingly that is a sharp rise on the 8,500 cases confirmed the previous day.
In comparison, daily infections were averaging between 200 and 300 in mid-November.
Omicron has now been detected in at least 27 countries outside the African continent and in 9 countries in Africa.
Data is emerging that those who have already had been infected with other variants of coronavirus do not appear to be protected against Omicron.
"Previous infection used to protect against Delta but now with Omicron that doesn't seem to be the case," said Dr Anne von Gottberg, microbiologist at NICD.
The real total picture in South Africa will not become clear until "people get so sick that they need to go to hospital" which is generally "three, four weeks later."
However preliminary emerging data is painting a very bleak picture of what is ahead.
Please help to sustain this site and also all our research and community initiatives by making a donation. Your help means a lot and helps saves lives directly and indirectly and we desperately also need financial help now.
https://www.thailandmedical.news/p/sponsorship
For more
Omicron Updates
, keep on logging to Thailand Medical News.