BREAKING! COVID-19 News: Worrisome Deltacron Sublineage XBC.1.6.3 Debuts, Driving New COVID-19 Onslaught In Queensland, Australia!
COVID-19 News:
A new spawn from the Deltacron sub-lineage XBC.1.6 has emerged with an interesting nucleocapsid mutation A173V. This new XBC.1.6.3 sub-lineage is worrying experts and scientist as it could be possibly driving a new onslaught in Queensland Australia but with signs of disease severity as hospitalization rates have been seeing to rise in the last two weeks.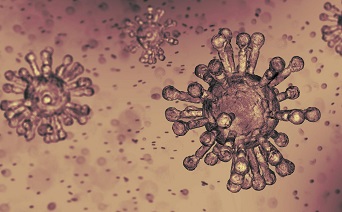 Also worrying is the fact that this new XBC.1.6.3 seems to be exhibiting a high growth potential as its prevalence rose to 13% of all genomic sampling in Queensland in just about 10 days!
The XBC sub-lineages are recombinant variants comprising the Omicron BA.2 variant and the Delta variant B.1.617.2.
https://cov-spectrum.org/explore/World/AllSamples/Past6M/variants?nextcladePangoLineage=XBC.1.6.3
Australian based variant tracker, Mike Honey, who has made valuable contributions during the ongoing COVID-19 pandemic in terms of tracking various emerging SARS-CoV-2 sub-lineages not only in Australia but also internationally was one of the few who has been paying attention to the emergence of the XBC.1.6.3 sub-lineage.
https://twitter.com/Mike_Honey_
At the moment the XBC.1.6.3 sub-lineages seems to be circulating growing with intensity only in the state of Queensland. Its predecessor the XBC.1.6 also had caused an increase in hospitalizations in South Australia in an earlier onslaught in March this year.
The other Australian states also have their own worrying sub-lineages to deal with as the XBB.2.3 and its sub-lineages are gradually growing in predominance in the state of New South Wales.
https://www.thailandmedical.news/news/covid-19-news-forget-about-xbb-1-16-variant,-experts-and-the-general-public-should-be-more-worried-about-the-xbb-2-3-variant-and-its-spawns
Data from the CoV-2 spectrum shows that a multitude of SARS-CoV-2 sub-lineages are circulating in various parts of Australia including other worrisome sub-lineages such as XBB.1.16, XBB.1.9.1, XBB.1.9.2, EG.1 aka XBB.1.9.2.1 and also many other spawns of these sub-lineages.
https://cov-spectrum.org/explore/Australia/AllSamples/Past6M
As Australia heads into winter, it is expected that the country will not only see continuous wavelets of infections but the possibility of a very high catatrosphic COVID-19 wave hitting the country seems very likely possible especially if the Deltacron sub-lineages start becoming the predominant variants.
Data from a few days ago indicated that hundreds more Australians were admitted to hospital with COVID-19 in the past week, amid warnings millions of people will need long-term care from the virus.
According to local
COVID-19 News
reports, there were 2 272 people in hospital with COVID-19 as of April 28, a 13 per cent jump on the previous week.
In all, a total of 113 Australians have died from COVID-19 for the past week.
A total of about 29,000 new COVID-19 cases were reported nationwide in the week ending April 28, slightly down on the previous week.
Worryingly however, residential aged care centers are the most badly affected with more than 400 facilities battling active COVID-19 outbreaks!
Local doctors and experts are also warning Australians to protect themselves against a "virus triple threat" this winter as preliminary data indicates that not just COVID-19 cases are rising but flu and RSV infections also continuing to rise.
It was also reported that Queensland was already experiencing its worst flu season in decades, with warnings that other states would follow soon.
Queensland Health has reported 6,374 influenza cases recorded between 1
st
January and 9
th
April this year, "with numbers continuing to rise".
For the latest
COVID-19 News
, keep on logging to Thailand Medical News.