Dengue Fever Cases In Thailand Surge To A Three-Year High With An Almost 500% Increase In Dengue Cases In 2023 Compared to 2022!
Could New Serotypes Of Dengue Be At Play?
Thailand Medical
News: Thailand is currently facing a significant upsurge in dengue fever cases, with health officials warning that the number of infections this year could reach the highest level in three years. The Ministry of Public Health has expressed deep concern over the alarming rise in cases, urging the public to take necessary precautions. The Bureau of Epidemiology, Department of Disease Control (DDC) has reported 19,503 total cases through June 7. This is an increase of 475 percent compared the 3386 cases reported during the same period in 2022. Cases are still rising at a worrying trend at the time of the writing of this article.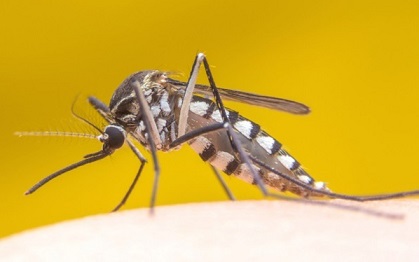 Rapid Increase in Dengue Fever Cases
According to the latest data from the Bureau of Epidemiology last week, Thailand has already recorded 21,457 cases of dengue fever since the beginning of this year. This figure is dramatically higher than the previous year, which reported only 4,407 cases during the same period. The surge in cases has prompted health officials to declare it as the most severe dengue outbreak in the past three years.
Risk Zones and High Mortality
Among the provinces significantly affected by dengue fever, Nan province has reported the highest number of cases, followed by Trat, Chumphon, Chanthaburi, and Tak. Additionally, ten provinces have been designated as high-risk dengue transmission zones. Disturbingly, the outbreak has resulted in 19 deaths, with older individuals suffering from underlying health conditions being particularly vulnerable.
Understanding Dengue Fever
Dengue fever is a viral infection transmitted through mosquito bites. The disease is caused by four different serotypes of the dengue virus, each capable of causing varying degrees of illness. Symptoms of dengue fever include sudden high fever, severe headache, muscle and joint pain, and in some cases, bleeding. In severe cases, dengue can progress to dengue hemorrhagic fever or dengue shock syndrome, which can be life-threatening.
Children as the Most Vulnerable Group
According to local
Thailand Medical
experts, among the affected population, children between the ages of five and 14 have been disproportionately impacted by the dengue outbreak. Consequently, the Public Health Ministry has highlighted the urgency of safeguarding this age group and raising awareness among parents and guardians.
Preventive Measures and Recommendations
In response to the alarming increase in dengue fever cases, health authorities in Thailand have issued a warning for the public to take immediate preventive actions. It is crucial to protect oneself from mosquito bites by using effective repellents and sleeping under nets. Regular monitoring for symptoms, including high fever, muscle pain, and eye pain, is advised. Seeking medical attention promptly in case of suspected infection is essential.
Community Involvement in Dengue Prevention
< br /> The Thai government has appealed to the public and various sectors to actively participate in a dengue prevention campaign. Individuals are urged to eliminate mosquito breeding sites by draining stagnant water in their surroundings. This proactive approach, coupled with maintaining cleanliness in communities, can play a vital role in reducing the mosquito population and preventing further transmission.
New Dengue Serotypes At Play?
Researchers are also currently investigating as to whether certain new serotypes of the dengue virus could be play amidst speculations that the COVID-19 pandemic and the changes in the global human immune landscape could have triggered the evolution of the dengue virus.
For the latest on the Dengue Crisis in Thailand, keep on logging to
Thailand Medical
News.