Persistent Brain Injury In Post-COVID: Unraveling the Mysteries of Neurological Complications
COVID-19 News
: Since the emergence of COVID-19, medical professionals have been grappling with the diverse range of symptoms associated with the disease. Neurological complications have emerged as a significant concern, with patients experiencing conditions such as encephalitis, seizures, and strokes. Researchers from prestigious institutions like the University of Liverpool, University of Cambridge, University of Oxford, and others have come together to shed light on the underlying mechanisms behind these complications.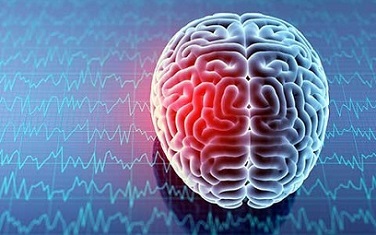 Pic Credit: laremenko
Understanding Neurological Complications
Although initial theories suggested direct viral invasion as the cause of neurological dysfunction, autopsy studies have revealed a different story.
As stated in many previous studies and also
COVID-19 News
reports, researchers have found little evidence of SARS-CoV-2 in the brain tissue, leading them to explore indirect pathways of damage. These include peripherally generated inflammatory mediators, immune cell responses, autoantibodies, and blood-brain barrier changes.
The Study Approach
To investigate the relationship between host responses and neurological injury, the research team conducted a comprehensive study involving two large cohorts of COVID-19-positive participants. They analyzed acute and convalescent sera samples, measuring brain injury markers, inflammatory mediators, and autoantibodies. Additionally, a novel mouse model was developed to gain insights into the pathophysiology of neurological complications.
Key Findings
The study revealed elevated levels of brain injury biomarkers in COVID-19 patients, with specific patterns observed in different phases of the disease. Notably, markers of dendritic and axonal injury were significantly higher in patients with altered consciousness. Inflammatory mediators, including IL-6, HGF, IL-12p40, and others, were found to be associated with brain injury biomarker levels. Interestingly, these mediators were lower in convalescent sera, suggesting a decrease in the inflammatory response over time.
The study also explored the presence of autoantibodies and their association with neurological complications. While the frequency and range of autoantibodies did not correlate strongly with these complications, specific autoantibodies against neural antigens were more common in patients with altered consciousness or neurological complications.
Insights from the Mouse Model
Using a low-inoculum mouse model, the study team demonstrated that pulmonary infection could induce inflammatory responses not only in the lungs but also in the brain. Although viral replication was primarily observed in the lungs, the brain showed signs of inflammation, microglial reactivity, and the presence of inflammatory mediators. This provides further evidence of a para-infectious process that triggers immune activation in the brain.
Implications and Future Directions
The study's findings have significant implications for understanding the persistence of brain injury in COVID-19 patient s. The elevation of brain injury markers during convalescence suggests ongoing neurological damage and highlights the need for long-term monitoring and care. Additionally, the identification of specific inflammatory mediators and autoantibodies associated with neurological complications opens avenues for targeted therapeutic interventions.
Moving forward, it is crucial to explore the relationship between host responses and neurological injury in greater detail. Further investigations are required to understand the underlying mechanisms and develop effective treatments for patients experiencing neurological complications.
Conclusion
The study conducted by researchers from these renowned institutions in UK has deepened our understanding of the neurological complications associated with COVID-19. By examining biomarkers, inflammatory mediators, and autoantibodies, they have provided valuable insights into the persisting brain injury despite attenuated immune responses. These study findings pave the way for future research and intervention strategies aimed at mitigating the long-term effects of COVID-19 on the brain. With continued efforts, medical professionals can improve patient outcomes and deliver targeted care for those affected by neurological complications in the post-COVID-19 era.
The study findings were published on a preprint server and are currently being peer reviewed.
https://www.researchsquare.com/article/rs-2846109/v1
For the latest
COVID-19 News
, keep on logging to Thailand Medical News.