COVID-19 News: Utah Study Shows Intermittent Fasting Reduces COVID-19 Associated Heart Failure Issues And Deaths!
COVID-19 News
: Intermittent fasting, or the practice of alternating periods of eating with periods of fasting, has been touted for its positive effects on metabolic and cardiovascular health.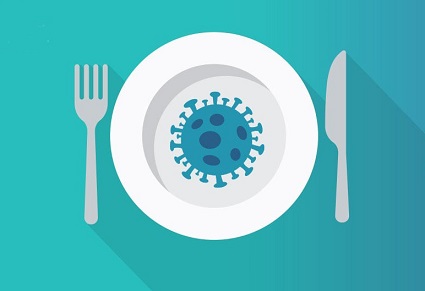 A new study conducted by researchers at Intermountain Health in Salt Lake City, Utah-USA has found that long-term intermittent fasting may also provide an additional layer of protection against heart-related COVID-19 complications in patients who have already sought cardiac care.
A previous
COVID-19 News
coverage on an earlier study conducted by the same study team also showed that intermittent fasting prevented the risk of COVID-19 disease severity.
https://www.thailandmedical.news/news/utah-study-shows-that-intermittent-fasting-prevents-risk-of-covid-19-disease-severity
The latest study, presented at the American College of Cardiology/World Heart Federation national conference in New Orleans, examined patients enrolled in the INSPIRE registry who underwent cardiac catheterization between February 2013 and March 2020.
https://www.expo.acc.org/ACC23/Public/Enter.aspx
Of the 464 patients diagnosed with COVID-19 between March 2020 and April 2022, 135 reported regular fasting for an average of 42.7 years.
The researchers found that those who practiced regular fasting had a lower rate of heart failure-related hospitalization, complications, and death compared to COVID-19 positive patients in the study who did not fast.
Dr. Benjamin Horne, director of cardiovascular and genetic epidemiology at Intermountain Health, explained that regular fasting over long periods of time can lead to overall health improvements. "Here we found that it may also lead to better outcomes in COVID-19 patients who required a cardiac catheterization," he said. "Fasting won't necessarily stop a cardiac event from happening, but it may prevent someone from developing heart failure after."
Dr. Horne emphasized that participants in the study were not fasting as part of a fad diet, but were long-time fasters, with the shortest period of fasting being seven years and the longest being 82. He also stressed that anyone considering starting a new fasting practice should consult their doctors first, especially if they are elderly, pregnant, or have conditions such as diabetes, heart or kidney disease.
Potential Benefits Of Intermittent Fasting
Dr. Horne explained that fasting reduces inflammation, particularly since hyperinflammation is associated with poor COVID-19 outcomes. In addition, after 12 to 14 hours of fasting, the body switches from using glucose in the blood to ketones, which can improve heart function. Another potential benefit is that intermittent fasting promotes autophagy, which is "the body's recycling system that helps your body destroy and recycle damaged and infected cells," he said.
Intermountain He alth heart and vascular clinicians have had the opportunity to closely study this specific cohort of long-time fasters because a large portion of its patients fast regularly for religious reasons. Nearly 62 percent of Utah's population belongs to the Church of Jesus Christ of Latter-day Saints, whose members typically fast the first Sunday of the month by going without food or drink for two consecutive meals.
More research is needed to understand why intermittent fasting is associated with better COVID-19 outcomes in patients already being treated for heart conditions, but Dr. Horne believes it is likely due to a host of ways that it affects the body. He emphasized that the findings of the study demonstrate the potential of long-term, low-frequency fasting to help prevent heart failure, even in patients who have both COVID-19 and heart problems already.
In conclusion, the study provides compelling evidence for the benefits of intermittent fasting for heart-related COVID-19 complications in patients who have already sought cardiac care. While more research is needed to understand the mechanisms behind these benefits, the findings underscore the potential of long-term, low-frequency fasting for promoting cardiovascular health. However, it is important to consult with a doctor before starting a new fasting practice, particularly if one has underlying health conditions.
The study findings will be published in a peer reviewed journal in coming weeks.
For the latest
COVID-19 News
, keep on logging to Thailand Medical News.