India Medical News: What's Brewing In Bharat? Healthcare Professionals Report Of Mysterious Respiratory Illness Affecting Adults And Children Badly!
India Medical News
: Healthcare professionals in Bharat (India) are reporting online of a mysterious illness that is affecting many adults and more so children badly in various states and cities with Mumbai, Delhi and Bengaluru witnessing the most of such cases.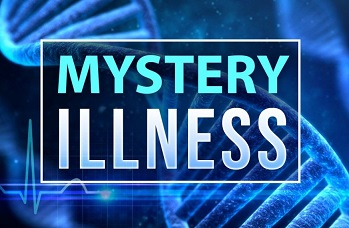 Many other normal individuals on the X platform are also confirming what is being reported by the healthcare professionals in India:
https://twitter.com/iamSandeepR/status/1700473641530736950
https://twitter.com/DrJoyeeta/status/1700384943371690293
https://twitter.com/vinodscaria/status/1700412864341963120
Most patients turning up in hospitals are exhibiting high fevers, respiratory problems especially difficulty breathing, body pains including headaches and abdominal pains, lethargy and fatigue, coughs, loss of appetite and in some cases delirium.
Diagnostics and test have ruled out COVID-19, influenza, adenovirus, RSV and other common cold viruses, dengue, malaria and various enteroviruses.
Doctors are simply treating most hospitalized cases with NSAIDs and other pain killers, antihistamines in some cases and also fluids or IV drips. Recovery seems to be taking a long time ie two to four weeks and many still exhibit persistent coughs or breathing issues and also chronic fatigue and weakness after being discharged from hospitals.
Many of the cases also involved children and in most cases the disease severity seems to be worse in them with a large percentage of infected children requiring ICU care. To date a few deaths have already been registered but their deaths are being classified as either due to unknown pneumonia infections or due to sepsis or even organ failures!
Some experts and
India Medical News
outlets are claiming that the new SARS-CoV-2 BA.2.86 variant or one of its spawns could be behind this new surge in infections but perhaps the PCR test platforms are unable to pick it up due to primer issues and the rapid antigen test kits are not reliable in picking up new variants.
A few weeks back, Thailand Medical News had also warned of a more serious SARS-CoV-2 sub-lineage that had emerged in India. These new sub-lineages, a spawn of the XBB.1.16 variant which is highly transmissible and immune evasive have triple mutations on its spike mutations that increased its fusogenicity exponentially!
https://www.thailandmedical.news/news/breaking-covid-19-news-forget-sars-cov-2-ba-2-86,-11-sequences-of-new-variant-discovered-in-india-with-triple-mutations-that-enhances-fusogenicity
This new variant has now been designated as XBB.1.16.24.
f2f8ddb011b">https://github.com/cov-lineages/pango-designation/commit/68ae5bfcd50c2eed683568680fbdef2f8ddb011b
https://github.com/cov-lineages/pango-designation/issues/2223
Some speculate that this new variant has also further spawned newer sub-lineages that could be causing the current mysterious illness in Bharat.
It was also noted that there is also a sizeable amount of H3N2 infections in India at the moment and also Dengue infections.
Hence there could be other possible pathogens at play including new strains of dengue or influenza viruses or even recombinant viruses.
Some healthcare experts are also warning that even new TB strains could be behind the mysterious illness.
As Bharat is infamous for politicians either concealing or downplaying any public health threats, we will not get any satisfactory answers for a while.
It is extremely interesting that while many countries have reported significant uptick in COVID-19 infections, officially reported COVID-19 infections numbers in India are only in the double digit or at some times in the triple digit figure only! And remarkably, the BA.2.86 variant has not been detected in the country!
However one thing that is really puzzling is that in this age of advancement and technology, doctors and researchers are still unable to diagnose and ascertain what pathogens are causing a disease outbreak tha has been ongoing for about 4 weeks now and instead are using terms like mysterious respiratory illness etc! This is really laughable and at the same time concerning!
For the latest
India Medical News
, keep on logging to Thailand Medical News.