Measles: U.S.CDC Issues Warning About Identified Case In Kentucky Event Involving 20,000 Attendees! South Africa Facing A Measles Outbreak!
Measles
: The United States Centers for Disease Control and Prevention (U.S. CDC) in the last 24 hours issued a health alert to doctors, hospitals and also the general public about a confirmed measles case in an individual who attended a Christian gathering in Kentucky involving about 20,000 people, including participants from other US states and other countries.
https://emergency.cdc.gov/han/2023/han00488.asp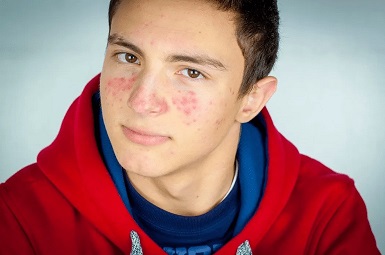 The event was a multi-week religious gathering held by Asbury University in Wilmore, Kentucky. The "revival", which began on campus on 8 February, saw between 10,000 and 20,000 people descend on the 6,000-person town. The event was moved off campus around two weeks later.
The infected patient was at the event at Asbury College on Feb 17 and 18 while the individual was still infectious, and the CDC said an undetermined number of people may have been exposed. The individual diagnosed as having measles had a history of recent international travel and was unvaccinated.
Measles
is highly contagious, with an incubation period of about 10 days with rash onset occurring at about 14 days.
The U.S. CDC urged those not fully vaccinated against measles who attended services on 18 February to quarantine.
Commissioner of the Kentucky department of public health, Steven Stack told media, "Attendees who are unvaccinated are encouraged to quarantine for 21 days and to seek immunization with the measles vaccine, which is safe and effective."
The U.S. CDC told the media, "To prevent further spread, CDC recommends that clinicians continue to be on high alert for measles symptoms among those who may have attended this event, as well as symptoms in unvaccinated international travelers."
The U.S. CDC warned that measles is highly contagious and can be dangerous, particularly for babies and young children. The virus can stay in the air for up to two hours after an infected person was there. The disease is so contagious that if one person has it, up to 90% of people close to the individual will become infected if they are not protected.
Measles is a very contagious viral disease that spreads through respiratory droplets created when an infected individual coughs, sneezes, or speaks. Infected individuals can also expose people around them by contaminating surfaces with secretions from the nose, mouth, and throat.
Symptoms typically appear 7-14 days after exposure, but can develop up to 21 days after exposure. Symptoms generally include fever, cough, runny nose, red and watery eyes, and a red rash that begins on the face and spreads downward.
Serious complications, including pneumonia can occur, especially in children younger than five years old, adults older than 20 years old, and individuals with a weakened immune system.
The U.S. CDC said that two doses of the MMR vaccine are about 97% effective at preventing measles. One dose is about 93% effective.
The U.S. CDC also warned that measles vaccination rates have declined during the COVID-19 pandemic and that measles outbreaks are occurring in all world regions, with large outbreaks involving 20 or more cases reported in Europe, Africa, the Middle East, and Southeast Asia. Cases involving measles in the United States jumped from 49 cases in 2021 to 121 cases in 2022, all in children who weren't fully vaccinated. The numbers include outbreaks in Minnesota and Ohio.
South Africa Facing A Measles Outbreak.
Health authorities in South Africa are warning of elevated measles activity across multiple provinces in the with Limpopo most affected.
https://www.nicd.ac.za/south-african-measles-outbreak-update-2023-1-march/
Health officials have reported an additional 215 cases of measles for the period January 13th to February 21,2023 bringing the total case count to 586 since Sept. 1. Over a similar period in 2021, there were only 21 cases reported. Limpopo remains the most at-risk province reporting 209 cases, followed by North West (182 cases), Mpumalanga (96 cases), and Gauteng (75 cases).
Other provinces reporting 25 measles cases or less are the Eastern Cape, Free State, KwaZulu-Natal, Northern Cape, and Western Cape.
Interestingly of the confirmed cases with known vaccination histories (114 cases), 67 did not receive a single dose of the measles vaccine. This report represents the most complete data available as of March 1.
It was reported that measles vaccination coverage in South Africa was estimated at 84 percent in 2020 and 87 percent in 2021, lower than the 92-95 percent required to prevent wider community transmission.
The last notable measles outbreak in South Africa occurred in Gauteng in 2017 when 92 cases were reported.
Health officials in South Africa are all advising all who think they may have contracted measles or have been in close proximity with those who had measles to visit a doctor or healthcare facility immediately and also asked all to keep up to date with their vaccines shots and also to practice basic health precautions.
For the latest
Measles
News, keep on logging to Thailand Medical News.