COVID-19 News: More Older People In Japan Dying 'Mildly' After Getting Infected With New Mild SARS-CoV-2 Variants And Developing Only Mild COVID-19!
COVID-19 News
! More great news emerging as a new trend has been observed in Japan which hopefully will also spread over to the West soon especially in countries like the United Kingdom, Germany France United States and also France, since the new variants that are currently circulating in Japan have also been now detected in these countries but only in few sequences so far.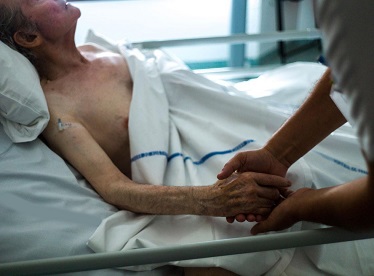 According to data reported by Japanese health agencies, it has been found that most of the elderly individuals who died in their homes, only had mild symptoms upon being infected with the new SARS-CoV-2 variants that are circulating in the country and simply died suddenly.
https://www.mhlw.go.jp/content/10900000/001021500.pdf
https://nordot.app/973175260798992384
While the figures for home deaths seem low, it should be noted that they were as of the 7
th
of December 2022. Since, then the number of COVID-19 deaths and excess deaths have risen exponentially in Japan.
In the last 24 hours, Japan reported another 148,784 New COVID-19 Infections and 326 New COVID-19 deaths while the country saw more than 2,255 COVID-19 deaths in the last 7 days! COVID-19 hospitalizations are also increasing and shows no signs of slowing down.
https://covid19.mhlw.go.jp/extensions/public/en/index.html
https://www.google.com/search?q=covid1-9+deaths++japan&sxsrf
https://www.nippon.com/en/japan-data/h00901/
https://mainichi.jp/english/covid19
https://corona.go.jp/en/dashboard/
A Japanese
COVID-19 News
coverage has reported that researchers from Nagoya Institute of technology have found that Japanese people who had been exposed to the SARS-CoV-2 have a higher risk of developing heart and cardiovascular issues.
https://www3.nhk.or.jp/nhkworld/en/news/20221228_03/
This correlates with research that Thailand Medical news just covered by researchers from Italy that shockingly showed that individuals who have been exposed to the SARS-CoV-2 coronavirus have an additional 90 percent risk of developing heart failure.
https://www.thailandmedical.news/news/covid-19-news-italian-study-shockingly-discovers-that-all-exposed-to-the-sars-cov-2-virus-have-an-additional-90-percent-risk-of-developing-heart-failu
A number of new SARS-CoV2 variants and sub-lineages are believed to be driving disease severity, hospitalizations and increased risk of deaths in Japan including a new BA.5.2.1 variant with a ORF9b mutation ad a new BF.5 variant with a ORF1a I2873V mutation.
https://www.thailandmedical.news/news/breaking-covid-19-news-researchers-concerned-about-new-ba-5-2-1-with-mutations-in-the-orf9b-in-japan-may-be-driving-disease-severity-and-deaths
https://www.thailandmedical.news/news/breaking-covid-19-news-is-the-new-bf-5-variant-with-orf1a-i2873v-mutation-driving-covid-19-deaths-in-japan-urgent-research-warranted
More concerningly, Japanese pediatricians are warning that some of the new variants are also causing cardiac arrest in children.
https://www.thailandmedical.news/news/covid-19-news-japanese-pediatricians-warn-new-sars-cov-2-variants-in-circulation-are-causing-increased-disease-severity-in-children-including-cardiac-
While most of the newly emerged SARS-CoV-2 variants are not only more transmissible and have enhanced infectivity, they are also more immune evasive but at the same time, we at Thailand medical News without concrete proof yet is believing in the hypothesis is that these new variants are now exhibiting tropism for the heart, brain and gastrointestinal cells and tissues and their ability to disarm the human host immune responses, are making them more adapt at targeting these tissue and organs where they are doing more damage.
One study has just recently emerged that shows that the BA.5 variant and its various sub-lineages is exhibiting enhanced neurovirulence.
https://www.thailandmedical.news/news/breaking-covid-19-news-university-of-queensland-study-shockingly-finds-that-ba-5-sub-lineages-are-more-neurovirulent-that-earlier-omicron-variants
Careful attention has to also be paid to the data on excess deaths in Japan over the last few months and weeks as interesting details could emerge for such data analysis as already Japanese physicians and hospitals are reporting that more people are dying from heart and cardiovascular issues, intestinal ischemia, organ failure, 'Alzheimer', sepsis and other organ failures.
Thailand Medical News will be providing more updates on the situation in Japan.
For the latest
COVID-19 News
, keep on logging to Thailand Medical News.
Read also:
https://www.thailandmedical.news/news/warning-sars-cov-2-infections-causes-intestinal-ischemia-increases-disease-severity-and-risk-of-mortality
https://www.thailandmedical.news/news/case-reports-documenting-covid-19-patients-developing-mesenteric-panniculitis-and-acute-abdominal-pain-as-infection-progresses