COVID-19 News: Stanford University Study Alarmingly Shows That SARS-COV-2 Infection Promotes Abdominal Aortic Aneurysm Progression!
COVID-19 News
: In a recent study conducted at Stanford University School of Medicine in California - USA, researchers have uncovered a concerning association between severe acute respiratory syndrome coronavirus 2 (SARS-CoV-2) infection and the progression of abdominal aortic aneurysms (AAA). The findings, based on both clinical observations and experimental data, shed new light on the potential cardiovascular consequences of COVID-19.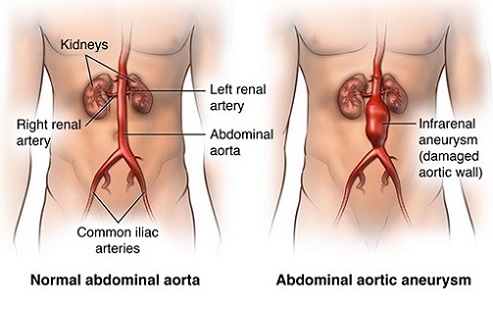 The study covered in this
COVID-19 News
report, focused on AAA patients aged 50 years and older, analyzing their medical records from January 1, 2020, to December 31, 2021. The researchers, led by experts in cardiovascular health, investigated the relationship between SARS-CoV-2 infection and the clinical outcomes of AAA, as well as the influence of SARS-CoV-2 spike proteins on experimental AAA progression.
Out of the 175 AAA patients identified in the study, 26 were found to have a history of SARS-CoV-2 infection. The mean initial diameter of AAAs was measured at 39.1 mm, with a median annual enlargement rate of 0.9 mm. The analysis revealed a concerning trend, with SARS-CoV-2 infection being the sole factor associated with rapid AAA enlargement, defined as exceeding 2.7 mm per year.
In a multivariate logistic regression analysis, SARS-CoV-2 infection emerged as a significant risk factor for rapid AAA enlargement, with an odds ratio of 9.7. Other factors contributing to increased risk included chronic kidney disease (3.8) and a history of smoking (2.0). Conversely, patients with a history of cancers (0.2), cerebrovascular disease (0.3), longer diameter measurement intervals (0.8), and higher body mass index (0.9) exhibited a reverse association with rapid AAA enlargement.
The researchers delved further into the experimental aspect of the study, injecting SARS-CoV-2 spike proteins into wild-type and human angiotensin-converting enzyme 2 transgenic mice. The results were striking, revealing that the recombinant SARS-CoV-2 spike protein 1, or its receptor binding domain, accelerated AAA progression in wild-type mice. Moreover, SARS-CoV-2 spike protein 1 treatment diminished AAA attenuation in human angiotensin-converting enzyme 2 transgenic mice.
The implications of these findings are profound. The clinical and experimental data strongly suggest that SARS-CoV-2 infection may play a role in promoting AAA progression. However, the researchers emphasize the need for large cohort validation studies to confirm these associations and determine whether modifications to AAA screening, surveillance, and interventional criteria are warranted during or after SARS-CoV-2 infection.
Understanding Abdominal Aortic Aneurysms:
An abdominal aortic aneurysm (AAA) is characterized by a swelling in the aorta, the main artery responsible for carrying blood from the heart to the abdomen. While most aneurysms remain asymptomatic, the potential risk lies in their tendency to rupture, which can lead to severe complications.
Various factors contribute to the development of AAA, including the hardening of arteries due to atherosclerosis - accumulation of fat and other substances on blood vessel linings—and high blood pressure. Reco gnizing the symptoms of AAA is crucial, as it may manifest as pain in the chest, abdomen, lower back, or flank (over the kidneys). The pain may radiate to the groin, buttocks, or legs, presenting as deep, aching, gnawing, or throbbing sensations that can persist for extended periods.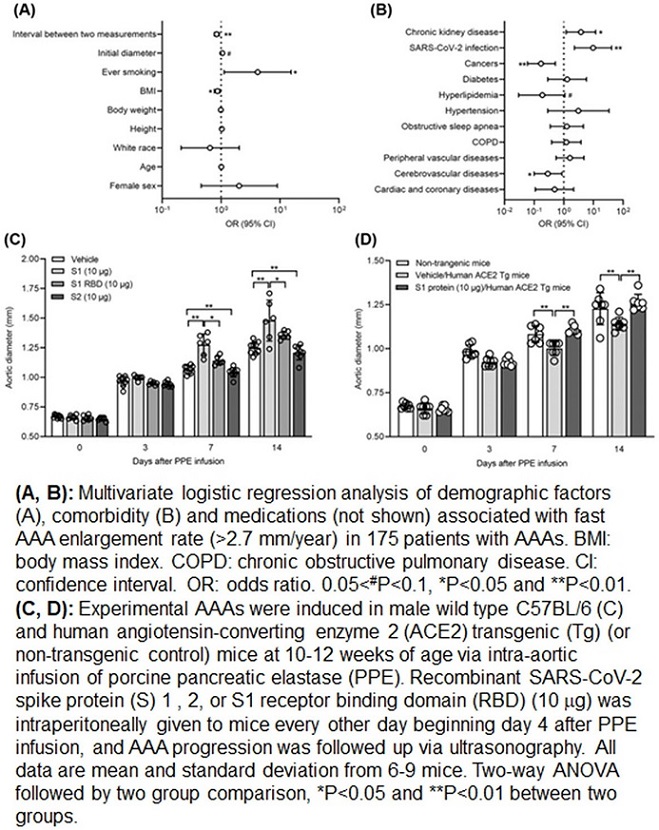 In conclusion, the Stanford University School of Medicine's recent findings underscore the importance of exploring the broader health implications of SARS-CoV-2 infection. As the world continues to grapple with the consequences of the COVID-19 pandemic, this research prompts further investigation into the potential long-term cardiovascular effects of the virus, urging healthcare professionals to remain vigilant and adapt screening and intervention strategies accordingly.
The study findings were published in the peer reviewed journal: JVS-Vascular Science.
https://www.sciencedirect.com/science/article/pii/S266635032300069X
For the latest
COVID-19 News
, keep on logging to Thailand Medical News.