HIV News: Study Finds That CHD1L Gene Found In People Of African Ancestries Limits HIV Replication!
HIV News
: The fight against HIV has been ongoing for decades, but the virus remains a persistent global health challenge, affecting nearly 40 million individuals worldwide. Despite significant progress in treatment and access to therapies, HIV continues to impact millions of lives, with no vaccine or cure in sight. Latest
HIV News
reports show that HIV infections are rising once again due to complacency and people ditching safe sex practices.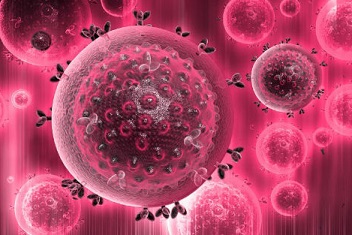 The HIV virus primarily targets crucial immune cells, weakening the body's ability to defend against infections and leading to the development of acquired immunodeficiency syndrome (AIDS). While antiretroviral therapies have helped reduce annual HIV infections, there is still an urgent need for new therapeutic targets to combat the virus effectively.
Unraveling the Human Genome in HIV Studies
One promising avenue for uncovering potential therapeutic targets lies in studying the relationship between the human genome and the progression of HIV infection. Genome-Wide Association Studies (GWAS) have emerged as a powerful tool in this pursuit, analyzing the entire genome of large populations to identify genetic variants associated with specific clinical outcomes. One crucial aspect of HIV infection control is the "setpoint viral load" (spVL), which represents the stable level of HIV replication in the body after the initial acute phase of infection in untreated individuals.
The Disparity in HIV Studies among African Populations
While there have been extensive studies on spVL control in populations of European descent, research on populations of African ancestries has been limited, despite the disproportionate HIV burden in Africa. This lack of representation is a significant problem, as Africa boasts high genome diversity, increasing the likelihood of discovering unique genetic insights.
To address this disparity, a large international collaboration of scientists and clinicians conducted a groundbreaking GWAS, analyzing the genomes of 3,879 individuals living with HIV-1.
A Game-Changing Discovery - CHD1L Gene and HIV Replication Control
The GWAS revealed a novel region in the genome associated with spVL control, specifically in populations of African ancestries. This region contained the CHD1L gene (Chromodomain Helicase DNA Binding Protein 1 Like), which encodes a protein involved in DNA repair, allowing DNA to unwind after damage and facilitate repair processes. Intriguingly, the CHD1L gene exhibited genetic variation unique to populations of African descent, and this variation was linked to the spontaneous control of HIV-1, the most common and virulent type of the virus.
Unraveling the Mechanism - CHD1L's Role in Limiting HIV Replication
Having identified CHD1L as a potential modulator of HIV-1 infection, researchers embarked on a quest to uncover the biological mechanism behind this genetic association. Their investigations yielded compelling evidence that CHD1L plays a pivotal role in restricting HIV replication in specific white blood cells. By dampening HIV replication, the CHD1L gene offers a glimme r of hope for improved treatment options for infected individuals.
Implications and Future Directions
The discovery of CHD1L's involvement in limiting HIV replication represents a significant milestone in HIV research. This finding opens up exciting opportunities for the development of novel therapies and treatment approaches. Targeting CHD1L could potentially lead to better control of viral replication and improved disease management for those living with HIV.
Moreover, this groundbreaking study underscores the importance of conducting genomic research in diverse ancestral populations to address their specific medical needs adequately. It also highlights the global health inequities arising from the underrepresentation of certain ethnic groups in medical studies.
Conclusion
The fight against HIV is far from over, but breakthroughs like the discovery of the CHD1L gene offer a renewed sense of hope and determination. As the world continues to battle the HIV pandemic, researchers, scientists, and clinicians must collaborate on an international scale, harnessing the power of genomic studies to unlock new therapeutic targets. By including diverse populations in research efforts, we can pave the way for more equitable healthcare solutions and, ultimately, a future free from the burden of HIV.
The study findings were published in the peer reviewed journal: Nature.
https://www.nature.com/articles/s41586-023-06370-4
For the latest
HIV News
, keep on logging to Thailand Medical News.