BREAKING NEWS! Scientists Shocked by Unprecedented Reinfections! Omicron Strikes Again, Infecting the Same Person Just 16 Days Apart!
Soon, Infections With Newer Omicrom Sub-lineages Including The Newer XBB Spawns Will Offer No Protection From Reinfections From Even The Same Sub-lineages! A New Anomaly In The Field Of Virology And Immunology!
COVID-19 News
: In a stunning turn of events, scientists at Universidade Feevale in Brazil have made a groundbreaking discovery that could send shockwaves through the medical community. The team has uncovered evidence of reinfections involving divergent Omicron sub-lineages occurring at an astonishingly short interval of just 16 days!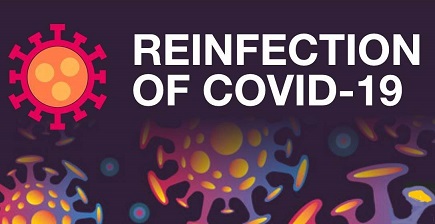 Since the onset of the SARS-CoV-2 pandemic, researchers have been closely monitoring the emergence of new variants and sub-lineages, particularly in cases of reinfection within a short timeframe. Numerous studies and
COVID-19 News
reports have already shown that COVID-19 reinfections are occurring at an exponential rate.
This latest study sheds light on an extraordinary case of infection by the BA.1.1 sub-lineage in an individual hailing from Southern Brazil. Astonishingly, the same patient experienced reinfection with the BA.2 sub-lineage a mere 16 days after the initial detection!
To unravel this mind-boggling phenomenon, the scientists conducted viral extraction and RT-qPCR on two samples collected from the patient, identified as LMM72045 (collected in May 2022) and LMM72044 (collected in June 2022).
Sequencing and viral genome analysis confirmed SARS-CoV-2 infection, revealing that the two episodes were associated with two distinct and divergent Omicron sub-lineages: BA.1.1 for the first bout of symptoms and BA.2 for the second infection.
The case in question involves a 52-year-old male patient who, despite having received three doses of COVID-19 vaccines and possessing no underlying health conditions, fell victim to this extraordinary reinfection.
The patient experienced symptoms on May 19, which persisted for approximately six days. After a brief respite, he returned to work on May 30, only to be struck by a fresh onslaught of clinical signs on June 4, which lasted for around seven days.
The discovery of reinfections caused by distinct Omicron sub-lineages has sent shockwaves through the scientific community. The BA.1.1 and BA.2 variants exhibit substantial genomic disparities, heightening concerns about the ability of Omicron to evade natural immunity acquired from previous infections. Experts warn that Omicron poses a significant risk of reinfection, surpassing other variants in its ability to sidestep immune protection.
The implications of this case extend beyond Brazil. Similar studies conducted by Japanese researchers have observed an increase in Omicron reinfections, with viral loads intensifying between the initial and subsequent infections.
https://www.journalofinfection.com/article/S0163-4453(23)00010-5/fulltext
A study by researchers from Cleveland-USA, had a lso found a surge in reinfections attributed to Omicron, occurring more frequently and within shorter intervals than other strains during the pandemic.
https://www.nature.com/articles/s42003-023-04687-4
Also, it was noted that the Omicron's ability to bypass vaccine-induced antibodies is cause for alarm, necessitating ongoing efforts to minimize transmission and develop more effective vaccines.
This shocking case highlights the urgent need for a comprehensive understanding of the evolving and widespread nature of SARS-CoV-2. As reinfections become an increasingly significant consequence of immune evasion, stemming from previous infections and vaccinations, the scientific community must redouble its efforts to combat this relentless virus.
With more than 235 XBB sub-lineages currently in circulation globally along with many other Omicron variants and their spawns, reinfections are not only going to become a norm but they are going to lead to a health crisis.
Prepare yourselves, as the battle against Omicron takes an alarming twist, with reinfections occurring at an unprecedented pace. More surprises are in store. Stay vigilant, stay informed, and stay safe as the world grapples with this ongoing pandemic that is not going away anytime soon.
The study findings were published in the peer reviewed Brazilian Journal of Microbiology.
https://link.springer.com/article/10.1007/s42770-023-01018-x
For the latest
COVID-19 News
, keep on logging to Thailand Medical News.