COVID-19 News: Australia Reports 32,197 New COVID-19 Infections, 2,223 COVID-19 Related Hospitalizations And 140 COVID-19 Deaths For The Last 7 Days
COVID-19 News
: Australian health authorities reported 32,197 new COVID-19 infections, 2,223 COVID-19 related hospitalizations with 61 new ICU admissions due to COVID-19 and 140 COVID-19 deaths for the last 7 days.
https://covidlive.com.au/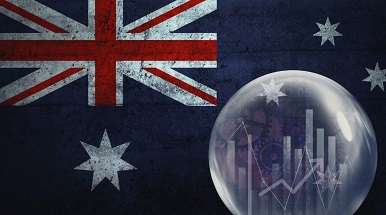 New South Wales was the worst hit state with 12,980 new infections, 1,292 new hospital admissions and 59 deaths due to COVID-19 in the last seven days.
The hospitals and healthcare facilities in New South Wales are already facing a serious crisis as patients are constantly flocking for treatment and hospital beds now beginning to be in short supply in various hospitals coupled with a rising shortage of healthcare staff as many are getting infected themselves!
Victoria that is the next badly hit state, recorded 7,594 new COVID-19 infections in the last 7 days along with 309 new hospitalizations and 56 COVID-19 deaths.
The released figures represent increases when compared to data form previous weeks and the trend is expected to continue in coming weeks and months.
According to latest
COVID-19 News
updates, Queensland has effectively stopped reporting any COVID-19 data.
https://twitter.com/dbRaevn/status/1656878815296233472
Furthermore, with many areas reporting lack of COVID-19 testing facilities, the officially reported COVID-19 statistics might actually be way below what is actually occurring in the country!
Australia is bracing for gloomy winter that starts officially in about two weeks' time and expects the COVID-19 crisis to exacerbate.
Besides the XBB.1.5, XBB.1.9.1, XBB.1.16, and XBB.2.3 sub-lineages, a number of other XBB sub-lineages are also driving the current COVID-19 surge in Australia along with some worrisome Deltacron recombinant sub-lineages such as XBC.1.6, XBC.1.6.1 and the new XBC.1.6.3 sub-lineage.
https://outbreak.info/location-reports?xmin=2022-11-12&xmax=2023-05-12&loc=AUS
https://cov-spectrum.org/explore/Australia/AllSamples/Past6M/variants?aaMutations=s%3A486p&
https://www.thailandmedical.news/news/breaking-covid-19-news-worrisome-deltacron-sublineage-xbc-1-6-3-debuts,-driving-new-covid-19-onslaught-in-queensland,-australia
https://www.thailandmedical.news/news/covid-19-news-south-australia-facing-a-new-sars-cov-2-onslaught-by-the-deltacron-xb c-1-6-sublineage
https://www.thailandmedical.news/news/australia-braces-for-more-covid-19-waves-amid-rising-cases-and-new-booster-campaign--xbb-1-16-and-xbc-1-6-expected-to-lead-new-onslaughts
Another recombinant variant ie XBF is unique also growing in predominance in Australia. It is a recombinant variant of the BA.5.3.2 and CJ.1 sub-lineages.
https://cov-spectrum.org/explore/World/AllSamples/Past6M/variants?nextcladePangoLineage=XBF
https://outbreak.info/situation-reports?xmin=2022-11-12&xmax=2023-05-12&loc=AUS&pango=XBF&selected=AUS
Classes Disrupted In New South Wales Due To Rising COVID-19 Cases.
The tranquility of the educational landscape in New South Wales has been breached with a surge of COVID-19 infections forcing changes to traditional learning methods. With the virus creeping into four schools across the state, some students have had their classroom doors temporarily closed, prompting a swift transition to home-based learning.
Among the over 2200 educational institutions spread across the state, three have found themselves grappling with the challenge of entire year groups shifting their learning environments to their homes. Braddock Public School in Cranebrook is one such, with students from years 3 through 6 swapping chalkboards for keyboards for the rest of the week.
The quaint public school on Mitchell's Island, with its modest population of 45 students, is fully embracing the home-schooling mode. Pelican Flat Public School is not far behind, with its combined Year 3/4 class trading in their school uniforms for pajamas due to an outbreak of illness. A recent social media announcement from the school confirmed a positive COVID-19 case within their community, but assured that the school's operations continue unabated, with student and staff safety reigning supreme.
Toongabbie East Public School also fell into the COVID-19 vortex, though its students from Years 3-6 have since returned to in-person learning. The Department of Education spokesperson explained that the decision to transition to remote learning was not taken lightly, but was a necessary "circuit breaker" in response to a high number of cases. They further clarified that unaffected year groups would continue regular classroom learning, and arrangements would be made for affected students who couldn't learn from home.
The announcement comes hot on the heels of WHO's declaration of the end of the global health emergency posed by COVID-19. Schools have been given the green light to pivot to remote learning when infection levels pose a threat to the school community. The decision is taken collaboratively by the Department of Education, school principal, and the executive leadership team.
Meanwhile, Braddock Public School sent out a notice informing that mask would be mandatory for all staff and adult visitors, with children strongly encouraged to follow suit. The school is also introducing measures to minimize the risk of transmission, including postponing indoor gatherings like assemblies.
The wave of COVID-19 has especially lashed at specific classes in Braddock Public School, with three Year 6 classes, two Year 5 classes, three Year 4 classes and two Year 3 classes bearing the brunt. A mother, whose 9-year-old daughter at Braddock Public School was thrown into a whirlwind of "extreme anxiety" by the sudden shift, expressed her frustrations with the school's communication. She lamented the lack of a personal touch, stating that an explanatory phone call would have been more appreciated than the impersonal email and social media notifications.
For the latest
COVID-19 News
, keep on logging to Thai