COVID-19 News: Media Now Reporting That XBB.1.5 Is Mild! Focus Should Be Not Be On Variants But To Simply Avoid SARS-CoV-2 Exposure Or Reinfections!
COVID-19 News
: We now have media and so called 'experts' claiming that the XBB.1.5 variant is mild or that even the BF.7 variant and its various emerging sub-lineages from China are mild and there is no cause for worry!
https://timesofindia.indiatimes.com/india/xbb-1-5-tally-up-to-5-says-insacog-patients-show-mild-symptoms/articleshow/96692874.cms
(Also Google: Experts Urge End To COVID Fear As Gates Swing Open)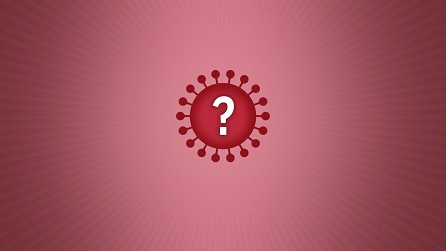 Not only are such
COVID-19 News
coverages and statements misleading and irresponsible, but they can cause the public to let their guard down and stray away from taking the necessary precautions while risking their lives!
To begin with, the masses must first understand that there is at the moment more than 740 SARS-CoV-2 variants, sub-lineages and recombinant variants in circulation globally.
https://www.pango.network/
https://cov-spectrum.org/collections/70
https://gisaid.org/
https://cov-spectrum.org/collections/24
https://nextstrain.org/
https://outbreak.info/
When any of the various variants or sub-lineages affects a human host, so many factors are at play as to what can determine as to whether or not a person will develop disease severity and not just the nature of the variant itself! A person's age, the state of their immunity system and whether they are immunocompromised in any way, whether they are obese or not, whether they have any existing comorbidities and the current state of their health, their genetic makeup as certain mutated host genes can also be a factor and even their current diets and supplementation or medication regimens.
Furthermore more studies are showing that geolocation factors such as vaccination rates and even 'geolocation genetic makeups' plays a role… hence an arising variant that emerged in a particular community or geolocation that shares a particular mutated host gene might for instance might only exhibit mild infections there but should that variant spread in a different country or geolocation that have different genetic makeups, the variant could exhibit disease severity among the population of that new geolocation.
https://www.thailandmedical.news/news/hypothesis-evolution-of-sars-cov-2-is-also-triggered-by-dominating-human-genes-in-a-particular-ethnicity-and-geolocation,-hence-border-controls-are-cr
In the last few two years we have been bombarded with words like enhanced transmissibility, growth rate and immune evasiveness by so called 'experts', 'variant trackers' and 'virologist' famous now on twitter and mastodon but who in the first six months of the pandemic made statements that the SARS-CoV-2 virus was not mutating or that even if the virus was mutating, it would die down!
We should take note that increased transmissibility or even increased immune evasiveness has nothing to do with increased pathogenicity, enhanced tropism or increased virulence let alone disease severity as what we have seen with the XBB variant in Singapore.
The degree of transmissibility, infectivity and growth rate might be useful metrics in developing preventive measures and lockdowns etc but unfortunately, we are in a state where no one is bothered with such measures anymore.
The data about immune evasiveness might have been useful in knowing what therapeutic protocols to follow and to assess as to whether reinfections can occur in the vaccinated, boostered or those previously infected but with literally no existing effective monoclonal drugs left and the fact that with no preventive measures in place and reinfections becoming the new norm, all such data is really not useful to the general public.
In some cases, due to much exaggeration by certain researchers from China and some so called independent researchers claiming that increased immune evasiveness might lead to increased disease severity, even we at Thailand Medical News fell for the 'crap' and panicked and being what some call us as the "gossip medical news tabloid", unsuspectingly wrote about the possible catastrophic disaster that the XBB variant could unleash!..we have since learnt our lesson.
That lesson being…..most of these so called virologist, biostatisticians, variant trackers, independent researchers and molecular scientist etc are all no better than gossip mongers themselves! In reality most know less than 3 percent about the SARS-CoV-2 virus or exact details about particular variants and sub-lineages and whatever they claim to know about the specific mutations and the roles these mutations play in pathogenesis etc are simply mere assumptions!
No studies have ever been conducted in detail to fully comprehend the pathogenesis of each variant or sub-lineage so far and to make accurate comparisons.
A recent analyst by a virologist and other contributors online that everyone is sharing, ourselves included, claimed that the F486P mutation found on the XBB.15 variant is what contributed to its enhanced binding capacity to the human ACE2 receptor…increasing its transmissibility while slightly reducing its immune evasiveness. However, the same F486 mutations was found in the XBF variant that was circulating in Australia and it did not seem to enhance its transmissibility that much and the same for other variants that carry the same mutation such as CJ.1, XAY and XBC.
https://cov-spectrum.org/explore/World/AllSamples/Past6M/variants?nextcladePangoLineage=XBF
Hence this demonstrates that a lot that what is claimed about mutations and variants are but mere speculations even by the experts.
We are really living in an uncharted territory as far as the SARS-Cov-2 virus is concerned!
What we really have to be more worried about is to ensure that we are not exposed to the SARS-CoV02 virus and do not to get reinfected as Long COVID is a documented health issue and we have seen from numerous peer reviewed studies that irrespective of the variants or sub-lineages, the SARS-CoV-2 virus as a whole can cause long term damage to the immune system, the heart and vascular tissues, the brain and CNS, the kidneys, the male reproductive organs, the liver and also cause damage or dysregulation to numerous cellular pathways and genes.
Viral persistence is also another issue that is being ignored and one thing that many experts have failed to acknowledge is that increased immune evasiveness leads to increased potency for viral persistence!
We should be aware that even mild symptomatic at initial infection can still be a concern as we are unaware of the long-term damages that these variants can cause.
It is shocking that a recent news coverage in its commentary section was glorifying how it is better to get infected now so that one can move on! Getting infected does not guarantee future immunity!
Getting infected with a so-called mild variant provides no future protection and worse could actually cause long term issues.
A recent study showed that the BA.5 variant and its sub-lineages which were deemed as mild by many is actually more neurovirulent!
https://www.thailandmedical.news/news/breaking-covid-19-news-university-of-queensland-study-shockingly-finds-that-ba-5-sub-lineages-are-more-neurovirulent-that-earlier-omicron-variants
Till we have detailed studies about the pathogenesis, tropisms and virulence of each variant and sub-lineage, we should stop treating one variant as being particularly dangerous or another as mild, rather we should treat all as being a health hazard and find ways to either avoid getting infected or having proper treatments protocols and drugs that can effectively lead to total viral clearance.
For the latest
COVD-19 News
, keep on logging to Thailand Medical News.
Read Also:
https://www.thailandmedical.news/news/2023-to-start-with-more-740-new-sars-cov-2-sub-lineages-and-recombinant-variants-in-circulation,-most-will-not-kill-immediately-but-rather-slowly