China Health Authorities Say Death Toll Now 83, Number Infected More Than 2762, 416 were in severe critical conditions, 6470 under observation and about 50 recovered or 'cured'. More Cases in US etc
China
Health authorities initially said in a Monday morning statement that the death toll from the new
coronavirus
(
2019-nCoV
) has risen to 80 but at 7.45am (Bangkok time),
Wuhan
City officials revised the figure to 83. All new deaths were only from the
Hubei
province and affected cities there and that apparently there were no new deaths reported in other provinces in
China
. The number infected have now risen to 2762 with 412 news cases just from
Hubei
alone while the rest are from various other provinces in
China
.(please note that figures released by
China
authorities may not be reliable at all.)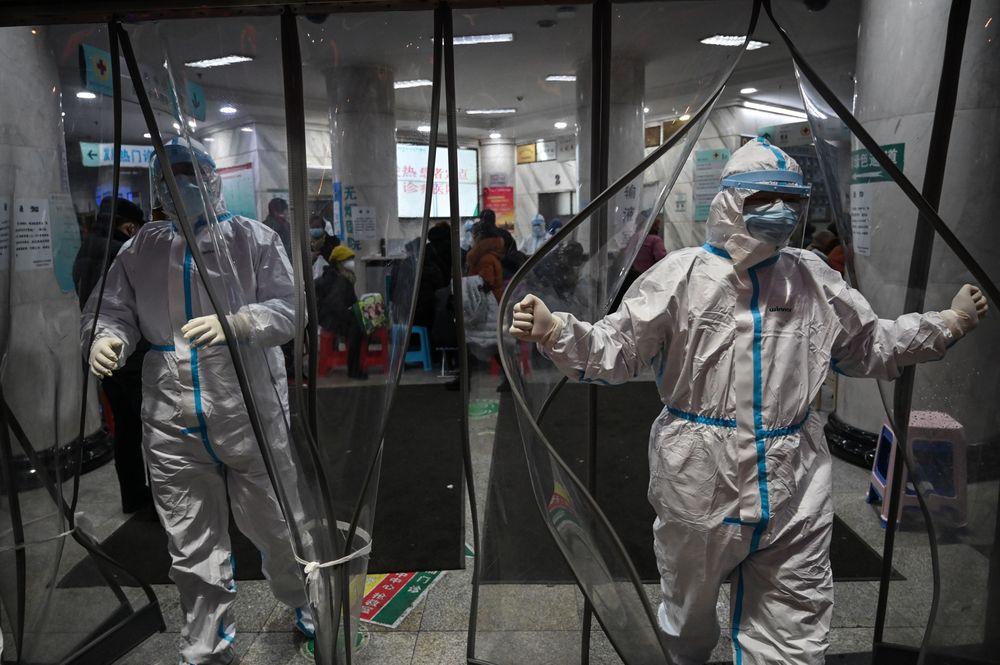 Meanwhile in the US, new cases from the
coronavirus
have emerged bring the toll there to now 5 cases. Singapore has reported that it now has 92 people under observations while the number of cases that emerged remains at 4.
Meanwhile in Hong Kong the total number of confirmed cases have risen to 8 with more than 169 people under observations for being infected with the
China

coronavirus
.New cases have also been reported in Korea.
The current cases worldwide are : Thailand (8 cases), Hong Kong (8 cases), United States (5 cases), Macau (5 cases), Australia (4 cases), Singapore (4 cases), Malaysia (4 cases), Taiwan (4 cases), Japan (3 cases), France(3 cases), South Korea (4 cases), Vietnam (2 cases), Canada (1 case), Nepal (1 case), Mexico (1 case) and Africa-Cote d'Ivoire (1).
Phillipines now has 12 suspected cases under observations, Sri Lanka has 2 cases under observation, while in the towns of Mongla and Keng Tung in Myanmar, there are speculations that there are whole villages that are affected. Pakistan meanwhile now has 5 suspected cases that are being monitored. India has put more than 200 individuals under obervations for being suspected of being infected with the
coronavirus
.
China
health minister Ma Xiaowei has warned publicly that
coronavirus
can spread before symptoms show and that the incubation period of the
virus
spans between 2 to 10 days.
Meanwhile many countries including Taiwan are now not only banning all travellers from Hubei but have started to extend the ban to include all Chinese citizens.
Thailand
however is the only country in the world that is still desperate for the Chinese tourist dollar as its mismanaged economy is in a bad state
. Thailand
is still welcoming Chinese travellers in droves while shameless officials can be seen in press coverages welcoming Chinese travellers at airports or at provinces etc. To date, it is expected that more than 920,000 Chinese travellers are expected to travel to
Thailand
for the month January 2020 alone.
Thailand
authorities claim that they proficient enou gh to handle the
coronavirus
situation and prevent any serious outbreaks. They said that they have installed thermal scanners to screen all passengers arriving from infected areas in
China
effectively. (Unfortunately most of them cannot read or understand other languages other than Thai hence are not aware of
China
's health minister warning that even those infected but not showing symptoms are able to spread the
virus
and that the
incubation period
is between 2 to 10 days.) Thai authorities also say that they now have about 20 patients being observed.
Meanwhile major evacuations are underway by various countries to remove its citizens from the infected province of
Hubei
and also other provinces in
China
.
Thailand Medical
news will provide three daily updates on the
coronavirus epidemic
in
China
and also situations around the world.