Diagnostics Startup Rheonix Submits Its MDx System, A Triplex STI Test To US FDA
Diagnostics Startup
Rheonix said that it has filed its first 501(k) to seek clearance for a molecular test system from the US Food and Drug Administration. The Ithaca, New York-based diagnostics startup is seeking authorization to market its PCR-based system along with a triplex test for a
sexually transmitted infections.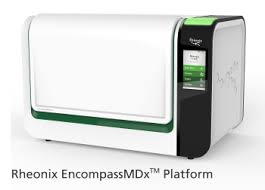 The
startup
is seeking clearance for its
MDx test system
, called the Rheonix Encompass Workstation. The system is fully automated and accepts untreated clinical samples. The firm is also seeking clearance for two specimen collection and transport kits, for urine and swab specimens.
Along with the test system, the Rheonix
STI TriPlex Assay
simultaneously detects nucleic acids of
Chlamydia trachomatis
,
Neisseria gonorrhoeae
, and
Trichomonas vaginalis
from patient samples. The firm noted in a statement that its US multicenter clinical study to support the FDA submission was overseen by Barbara Van Der Pol, an STI expert at the University of Alabama at Birmingham.
Startup Rheonix
launched its Encompass Optimum system for research use only in 2015 and subsequently raised US$28.6 million to ramp up commercialization of its molecular diagnostic testing platforms, including the Encompass MDx. It has also previously been developing a diagnostic system combining immunoassays and isothermal molecular tests, with initial assays for HIV and Zika virus.