For Immediate Release

Healthcare and Information Management Systems Society Asia Pacific (HIMSS APAC) and Elsevier are proud to announce the finalists for the Asia Pacific HIMSS-Elsevier Digital Healthcare Award, which identify organizations that have effectively used information and technology to successfully improve quality of
health
and care and patient safety.
The achievements of the organizations will be recognized in two categories:
The Outstanding ICT Achievement Award to recognize outstanding achievement in harnessing ICT to provide significant improvement to patient care and safety;
The Outstanding ICT Innovations Award to recognize the most innovative, creative and "out-of-the-box" ICT solutions used to improve patient care and safety.
This year, 16 submissions were received from thirteen organizations across seven countries in the Asia Pacific region, and four finalists have been shortlisted for each category. The four finalists for Outstanding ICT Achievement Award are:
Nanavati Super Specialty Hospital, India, with their submission titled "Operational efficiency enhancement in the Discharge Process of Inpatients, by Implementing Operations BOTs Enabled Real-Time Monitoring of the Discharge Process and the Patient Experience";
Seoul National University Bundang Hospital (SNUBH), South Korea, with their submission titled "The Clinical Data Warehouse, Health Information Exchange and Closed-loop Medication Administration System (CLMA)";
Faculty of Medicine, Naresuan University, Thailand, with their submission titled "The Doctor Knows You";
National University Health System, Singapore, with their submission titled "Disease Progression Modelling (DPM)".
The four finalists for Outstanding ICT Innovations Award are:
Faculty of Medicine, Chulalongkorn University, Bumrungrad Hospital, Thailand, with their submission on "Deep Learning for Automated Classification of Tuberculosis-Related Chest X-Ray (DAC4TB)";
Tan Tock Seng Hospital, Singapore, with their submission on "PreSAGE – A Smart Bed-Exit Prediction and Preven tion System Based on Thermal Sensing";
Faculty of Medicine, Naresuan University & NU Graduate School, Thailand, with their submission on "The e-Consultation System: A Telemedicine System using the Hololens®, Augmented Reality, and Innovative Networking";
Work Healthy, Australia, with their submission on "Data Driven Self Learning Platform for Practitioner Clinical Excellence".
"This year's winners displayed a continuous path to success. There were many submissions with outstanding healthcare innovations falling in line with Elsevier's mission of delivering better patient outcomes and improving healthcare quality," said Dr Ian Chuang, Chief
Medical
Officer, Elsevier and a member of the judging panel.
John H. Daniels, Global Vice President at HIMSS Analytics and also a member of the judging panel, added: "It has been exciting to serve on the judging panel for the HIMSS-Elsevier Digital Healthcare Awards, and the submissions have demonstrated the amazing innovative work applicants are doing to truly transform healthcare. They certainly deserve to be recognized for their outstanding transformative work."
The Asia Pacific edition of the HIMSS-Elsevier Digital Healthcare Award is now into its seventh year of recognizing ICT achievements and innovations across the region, with the Award also hosted in Europe, Middle East and Latin America.
The winners of the Asia Pacific edition will be announced on 8 October during the HIMSS-Elsevier Digital Healthcare Award Dinner at HIMSS AsiaPac19 Conference.
For media queries, please contact:
Ms. Shereen Woon
Manager, Strategic Marketing & Partnerships
HIMSS Asia Pacific
DID: +65 6664 1181
Email: swoon@himss.org
Mr. Iylia Khan
Assistant Manager, Marketing & Communications
HIMSS Asia Pacific
DID: +65 6664 1184
Email: ikhan@himss.org
About HIMSS
HIMSS is a global advisor and thought leader supporting the transformation of the
health
ecosystem through information and technology. As a mission driven non-profit, HIMSS offers a unique depth and breadth of expertise in
health
innovation, public policy, workforce development, research and analytics to advise global leaders, stakeholders and influencers on best practices in
health
information and technology. Through our innovation engine, HIMSS delivers key insights, education and engaging events to healthcare providers, governments and market suppliers, ensuring they have the right information at the point of decision. Headquartered in Chicago, Illinois, HIMSS serves the
global health information and technology
communities with focused operations across North America, Europe, the United Kingdom, the Middle East, and Asia Pacific. Our members include more than 80,000 individuals, 475 provider organizations and 650
health
services organizations.
www.himss.org
f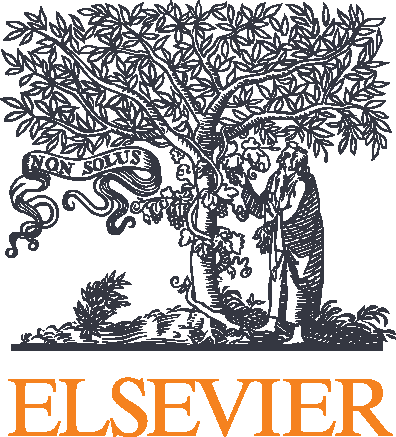 About Elsevier
Elsevier is a global information analytics business that helps scientists and clinicians to find new answers, reshape human knowledge, and tackle the most urgent human crises. For 140 years, we have partnered with the research world to curate and verify scientific knowledge. Today, we're committed to bringing that rigor to a new generation of platforms. Elsevier provides digital solutions and tools in the areas of strategic research management, R&D performance, clinical decision support, and professional education; including ScienceDirect, Scopus, SciVal, ClinicalKey and Sherpath. Elsevier publishes over 2,500 digitized journals, including The Lancet and Cell, 39,000 e-book titles and many iconic reference works, including Gray's Anatomy. Elsevier is part of RELX, a global provider of information-based analytics and decision tools for professional and business customers.
www.elsevier.com