Thailand Coronavirus Updates:120 New Cases, 2 New Deaths 2 ,Total of 1,771 Infected Spanning 62 Provinces,12 Dead, 20,097 Under Observation
Thailand Coronavirus
Updates: The Covid-19 crisis is expected to worsen in Thailand over the next few weeks basically due to irresponsibility of locals and lack of discipline as many do not understand the importance of self-isolation, social distancing and taking necessary precautions.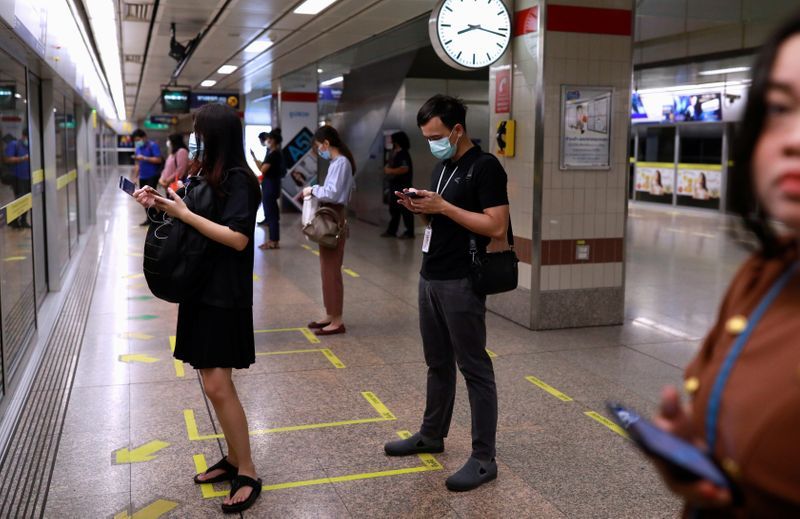 Even worst are selfish individuals who when experiencing symptoms , instead of either going to a hospital immediately or self-isolating themselves, are still going out and socializing or visiting public locations like convenient stores and supermarkets or taking public transport and in most cases not even wearing a mask etc.
Thai Health authorities have today reported 120 new cases and two deaths within the last 24 hours. (we cannot comment on the accuracy of any official figures that are being released)
This brings the total number of cases as reported by Thai health officials to 1771 spanning 62 provinces and 12 deaths so far. Bangkok has the highest number of infected cases with 841 infected cases. followed by Nonthaburi with 82 cases, Phuket 80 cases and Yala 49 cases.
There are about 20 097 suspected cases all over the country also known as PUI or patients under investigation. (please do not ask us why no one can determine if long term hospital PUIs are positive or not as we too have been trying to figure it out since January.)
To date, there are 271 foreigners infected in the country with the majority being Chinese citizens (32), French (17) and Swiss (14).
Yesterday however, government health officials said that locals should not worry as Thailand has more than 64,000 doses of the antiviral favipirarvir that they had procured from China to treat Covid-19 patients plus more that another 200,000 more coming in soon.(if was not mentioned as to how much it was purchased for and neither was it mentioned to how much will be allocated to the general public and if any would be reserved for the elites, politicians, top uniformed staff etc.)
Also, authorities reassured locals that there were more than enough surgical mask for all (despite the fact most pharmacies and shops are not selling them.)
The authorities also assured that enough medical supplies and equiptment have been procurred to handle the crisis.
There was no mention anymore about how many healthcare professionals have been affected by the Covid-19 crisis in Thailand.
Thailand Medical News
advices all to please practice self-isolation wherever possible as our prediction is that things are likely to get far worst.(we are not allowed to comment into details with regards to Thailand)
We are setting up a private and exclusive, entry by fee group for expats in Thailand wanting to survive the crisis with exclusive access to TCM herbs, drugs and test kits etc via licensed doctors and private hospitals..Interested foreign expats can send your contact details (email and contact mobile, we do not reply if both data is not supplied.) to
mktwiz789@gmail.com
. to enquire about membership details. Thais are prohibited from this group including spouses of foreigners etc. Also, it covers all provinces except Phuket.
For more on
pan style="font-size:14px"> Thailand Coronavirus updates, keep logging on to Thailand Medical News.