A new study reveals that commonly given hip and knee
steroid
intra-articular injections may be harmful in some patients with at-risk conditions or may cause complications that are not well understood. Not only can these injections accelerate
arthritis
but they can cause joint destruction as well.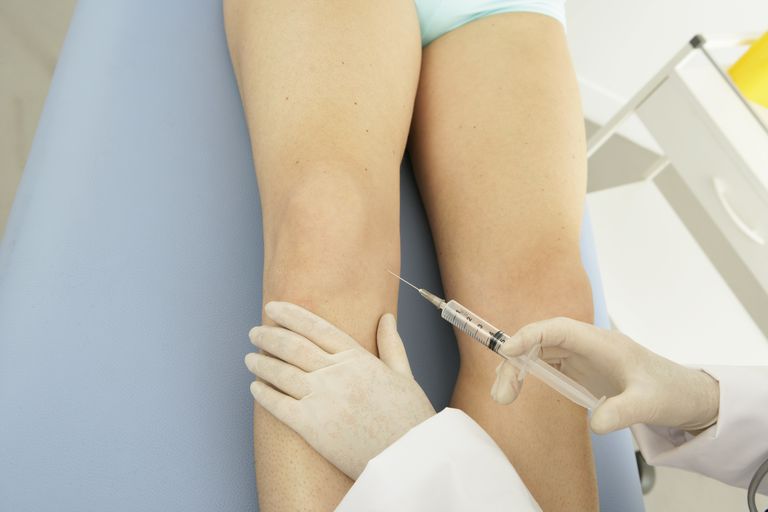 Boston University School of Medicine (BUSM) researchers have found accelerated
arthritis
and joint destruction can be the unintended result of intra-articular corticosteroid injections.
Osteoarthritis
of the hip and knee is among the most common joint disorders. A frequently (thousands per day worldwide) performed treatment for
osteoarthritis
and other joint related pain syndromes are intra-articular
corticosteroid injections
, yet there is conflicting evidence on their potential benefit.
The researchers conducted a search on patients they had injected during (2018) in the hips and knees and found out that eight percent had complications, with 10 percent in the hips and four percent in the knees.
Dr Ali Guermazi, MD, PhD, chief of radiology at VA Boston Healthcare System and professor of radiology at BUSM and author of the study commented in a phone interview with
Thailand Medical
News "We are now seeing these injections can be very harmful to the joints with serious complications such as osteonecrosis, subchondral insufficiency fracture and rapid progressive
osteoarthritis
. Intra-articular corticosteroid injection should be seriously discussed for pros and cons. Critical considerations about the complications should be part of the patient consent which is currently not the case right no.,"
Given that intra-articular
corticosteroid injections
are increasingly performed for treatment of pain in hip and knee osteoarthritis, researchers suggest that the radiologic community should actively engage in high-quality research about this topic, to better understand potential at-risk conditions prior to intervention and to better understand potential adverse joint events following these procedures to avoid possible complications.
These findings appear online in the journal
Radiology
.
Osteoarthritis
affects more than 30 million adults in the United States alone and about 175 million people globally.It causes chronic joint pain, stiffness, and swelling that can make it difficult for people to get around and take part in everyday activities.
In cases when lifestyle changes and oral medications aren't enough, doctors often prescribe corticosteroid injections to treat painful knees or hips.
When the authors reviewed the outcomes of patients who received
t;corticosteroid injections
to the knee or hip at their clinic in 2018, they found that 36 out of 459 of those patients were later diagnosed with new or worsened joint problems.
Reference: Andrew J. Kompel, Frank W. Roemer, Akira M. Murakami, Luis E. Diaz, Michel D. Crema, Ali Guermazi. Intra-articular Corticosteroid Injections in the Hip and Knee: Perhaps Not as Safe as We Thought? Radiology, 2019; 190341 DOI:
10.1148/radiol.2019190341