Researchers from Vanderbilt University have discovered that increased dietary intake of
fish oi
l, with its "healthy"
omega-3
fatty acids, has been proposed to reduce risk of
colorectal cancer
. How it works is unclear, but it is thought to modify lipid signaling molecules associated with inflammation and carcinogenesis.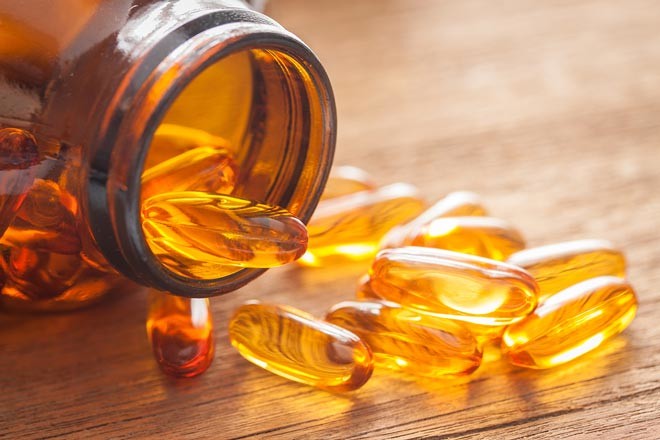 According to
Thailand Medical N
ews, Dr Harvey Murff, MD, MPH, and colleagues, conducted a randomized, double-blind, controlled trial of
fish oil
compared with olive oil supplementation in participants with a history of
colorectal
adenomas.
The researchers evaluated levels of urinary and rectal lipid signaling molecules.
Fish oil
supplementation reduced urinary PGE-M. It did not reduce rectal PGE2 overall, but it did reduce PGE2 in participants not using aspirin or other NSAIDs. A genetic variation that affects cellular fatty acid levels did not modify the effects of fish oil on PGE2.
The findings, reported in the
European Journal of Cancer Prevention
, demonstrate a modest but beneficial effect of
fish oil
supplementation on molecules associated with
colorectal cancer
development and support further studies of
fish oil
fatty acids as
cancer
prevention agents.
The team is planning further research to identify the exact cellular and gene pathways that are affected by
fish oil
supplements.
Reference : Maya N. White et al. Effects of fish oil supplementation on eicosanoid production in patients at higher risk for colorectal cancer, European Journal of Cancer Prevention (2019). DOI: 10.1097/CEJ.0000000000000455