WARNING! Covid-19 Clinical Care: Experimental Drugs Being Tried For Covid-19 Can Cause Dangerous Abnormal Heart Rhythms
Covid-19 Clinical Care
: As the global number of infected cases of Covid-19 has already hit more than the one million mark as of Friday morning (9.30am Bangkok, 3
rd
April) ie 1,015,082 cases and the total number of deaths has now reached 53,207, researchers and medical experts are frantically trying to find treatments and cures and many existing drugs are being repurposed and placed as experimental drugs even without going through proper clinical testing procedures. It has even been reported that it is some of these drugs that have been pushing up fatality rates in certain countries.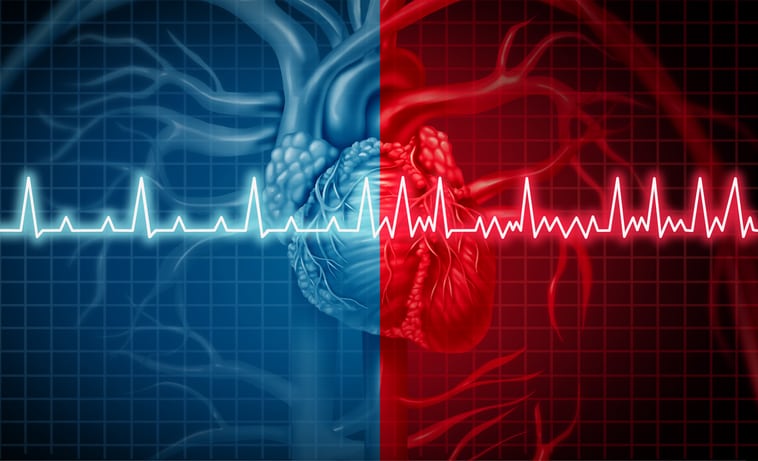 Many doctors are now advocating treating Covid-19 patients with a combination of the malaria drug hydroxychloroquine and the antibiotic azithromycin, despite proper proof and guidelines and cardiologists are advising caution because both medications can increase the risk for dangerous abnormal heart rhythms.
KINDLY HAVE HEART AND HELP! Please help support our site and our initiatives to propel and aid research by making a donation to help sustain the site. Donations are accepted via paypal
:
https://www.thailandmedical.news/p/sponsorship
In an official clinical guidance published in the American College of Cardiology publication
Cardiology Magazine
, cardiologists from Oregon Health & Science University and Indiana University recommend clinicians who treat Covid-19 patients with the malaria-antibiotic drug combination also consider monitoring those patients for ventricular arrhythmia, which involves the lower heart chambers beating quickly and irregularly and can lead to cardiac arrest.
There are hundreds of drugs that can increase the risk for cardiac arrest, but using two together in patients who are already at risk or critically ill could increase that risk further, the guidelines states.
https://www.acc.org/latest-in-cardiology/articles/2020/03/27/14/00/ventricular-arrhythmia-risk-due-to-hydroxychloroquine-azithromycin-treatment-for-covid-19
Dr Eric Stecker, MD, MPH, an Associate Professor of Medicine (cardiovascular medicine) in the OHSU School of Medicine and OHSU Knight Cardiovascular Institute told
Thailand Medical News
, "While there is yet very little data regarding hydroxychloroquine and azithromycin's effectiveness as a treatment for Covid-19, some clinicians are considering combining them during this global pandemic. If physicians use their best medical judgement and order this drug combination for coronavirus patients, we want them to be aware of potential adverse side effects."
Dr Stecker and colleagues recommend clinicians who treat Covid-19 patients with the drug combination also monitor patients for dangerous arrhythmias.
However, they acknowledge limited resources could make monitoring a challenge.
Dr Stecker further added, "Until we have clinical outcome data supporting the benefit or harm of these medications, I woul d advocate for a cautious approach in using the combination of hydroxychloroquine and azithromycin. Any medications that increase the risk of cardiac risk require consideration of both risks and benefits, and right now we do not have evidence that benefits outweigh risks for use of hydroxychloroquine or chloroquine. Until we have more information, patients should be monitored for arrhythmias during any use of these medications, alone or in combination, unless risk of infection for health care workers or limitations in use of personal protective equipment are prohibitive."
A previous study that was highlighted by
Thailand Medical News
also warned that certain drugs being used could cause heart failures.
https://www.thailandmedical.news/news/covid-19-clinical-care-guidelines-to-prevent-drug-induced-prolongation-of-qtc-that-often-results-in-sudden-cardiac-death-in-covid-19-patients
For the latest
Covid-19 Clinical Care
developments , keep logging on to
Thailand Medical News
.
KINDLY HAVE HEART AND HELP! Please help support our site and our initiatives to propel and aid research by making a donation to help sustain the site. Donations are accepted via paypal:
https://www.thailandmedical.news/p/sponsorship