Thailand Hospitals And Clinics: Investigations Still Ongoing With Regards To Cases Of Embezzlement And Fraud By Hundreds Of Bangkok Community Clinics
Thailand Hospitals
And Clinics: The National Health Security Office (NHSO) had announced in mid-July that about eighteen community clinics in Bangkok were found to have embezzled money from the universal healthcare budget and that officials concerned would be duly punished.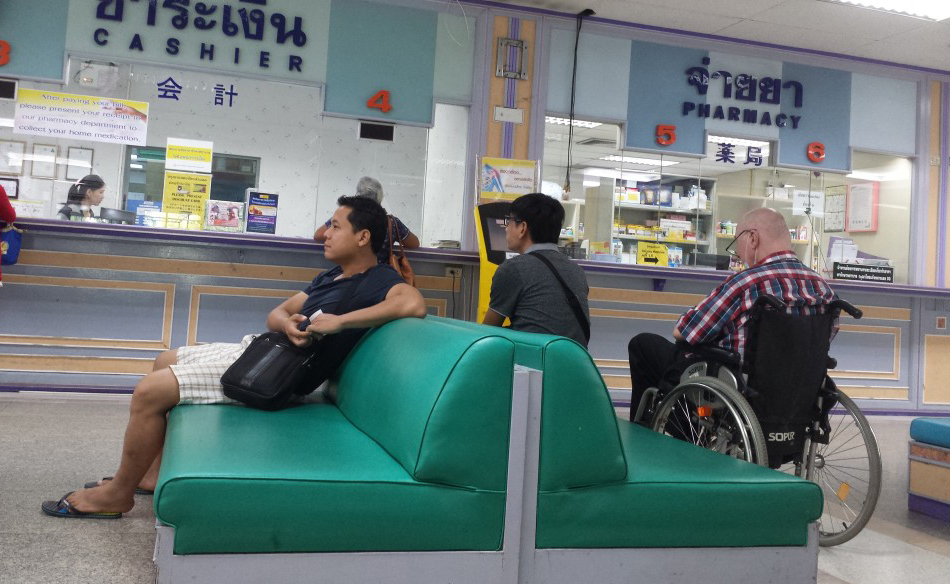 However further investigations are still underway as it has emerged that more community clinics are also found to have committed fraud and embezzlements.
An investigation of 86 healthcare facilities revealed irregularities in metabolism treatments for universal healthcare (gold card) holders.
To date a total of sixty-three of the clinics were found to have falsely reported treatments, while officials at 18 clinics face the more serious charge of embezzlement.
However it is suspected that more such clinics are also committing such crimes and investigations have now expanded to hundreds of such clinics.
Authorities said that the 18 clinics have already had their budget suspended and were ordered to pay compensation totaling Thai Bt 74 million.
The office has received Bt 60 million in compensation since June 30th while the Medical Council is investigating possible breaches of duty at the clinics as government doctors were also involved.
The National Health Security Office has helped transfer affected patients to other clinics and asked the Department of Special Investigation to begin legal procedures.
Another total of 63 clinics charged with falsely reporting treatments have been ordered to pay Bt 2.4 million in compensation, though 11 have demanded the right to appeal.
Secretary-general of NHSO Sakchai Kanjanawatana said investigators found little evidence to back clinics' claims of having treated so many patients.
Separately a health committee for 13 districts in Bangkok will initiate further investigations and demand compensation and also conduct inspections of another 60 clinics.
Deputy secretary-general of the NHSO, Karoon Kuntiranont said the number of irregularities found at the clinics indicated they may be intentional, and if the committee saw evidence of corruption, there would severe consequences.
Investigations and inspections would be expanded to the remaining 193 community clinics in Bangkok and its vicinity to prevent further corruption, the authorities said.
Also all government budgets for 52 treatments will be suspended until all fees at Bangkok clinics were inspected.
It is also sad to see more doctors these days get involved in fraud, embezzlement, cheating and other criminal activities these days as a result of greed and materialism while tarnishing the image of Thai doctors as a whole.
On a separate emerging case, it is rumoured that investigations are also ongoing about equipment and donations requests by certain senior doctors at certain hospitals during the start of the COVID-19 crisis. Thailand Medical News will be providing more updates on that soon.
For more about the scandals and corruption in
Thailand Hospitals
and Clinics, keep on logging to Thailand Medical News .