Covid-19 Infections Break Out At WHO Headquarters, Seems Even Their own Staff Does Not Heed Advice From Their Websites!
Covid-19
News : A spokesman for WHO (World health Organization) announced on Tuesday that two of its staff have contracted the Covid-19 disease. Much to the dismay of many it was not the Ethiopian director-general who is always praising China, nor was it any of it senior team of incompetent experts who failed to prevent the spread of the Wuhan coronavirus that originated in China to the rest of the world.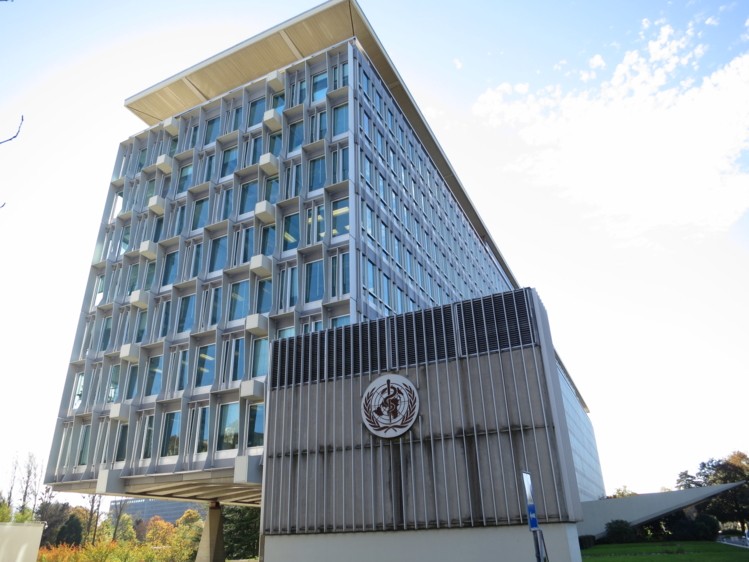 It was said that the two cases of COVID-19 have been registered at the World Health Organization headquarters, the spokesman said.
The World Health Organization HQ is based in the Swiss city of Geneva, is coordinating the international response to the new Covid-19 pandemic that is caused by the SARS-CoV-2 coronavirus, which has infected more than 187,022 individuals and killed more than 7,485 across 145 countries as of Tuesday evening.
Spokesman Christian Lindmeier told media personnel at a virtual press conference,"We do have two staff confirmed with symptoms of COVID-19," "This was last week, Friday and Thursday. They both have gone home. They have self-isolated. They showed symptoms. Colleagues in the office have been checked and we're waiting for further information on those. Everything so far seems OK with them."
He further added that all but essential staff, were working remotely.
The World Health Organization (HQ) has started doing only virtual press conferences to brief on developments with the pandemics, with journalists barred from attending in person. It seems so that is the only thing they have been doing so far ie press conferences and raising funds but nothing concrete to stop the spread of the disease from day one. They were also against stopping travel and border closings thus ending in the state that the world is currently in but none have taken responsibility and resigned and neither are they ashamed of their incompetency.
Covid-19 infections in Switzerland jumped over the weekend by nearly 1,000 cases in 24 hours and as of today has total infected over 2,354 individuals and 21 deaths have been recorded from the SAR-CoV-2 coronavirus across the wealthy Alpine country. Many thousands more are suspected infected with the virus and are being investigated and tested.
The Swiss government imposed emergency measures on Monday in a bid to stem the spread of the virus in the country, banning all gatherings, deploying the military and also closing the borders. (Contrary to the suggestions of the incompetent officials from WHO )
Most media that have already started boycotting all media coverage of WHO as a result of their incompetency are also joking that their even the WHO staff do not listen to their own precautions on their websites!
Many public citizens worldwide are angry with the way that WHO has handled the Covid-19 pandemic with many now even starting an online petition to voice their disapproval.
https://www.change.org/p/united-nations-call-for-the-resignation-of-tedros-adhanom-ghebreyesus-who-director-general
For more on the global
Covid-19
global pandemic, keep logging on to our website.