Octreotide and Acromegaly
: The American Food and drug administration has approved the first and only oral form of somatostatin analog octreotide ( tradename: Mycapssa) as a long-term maintenance therapy for individuals with acromegaly.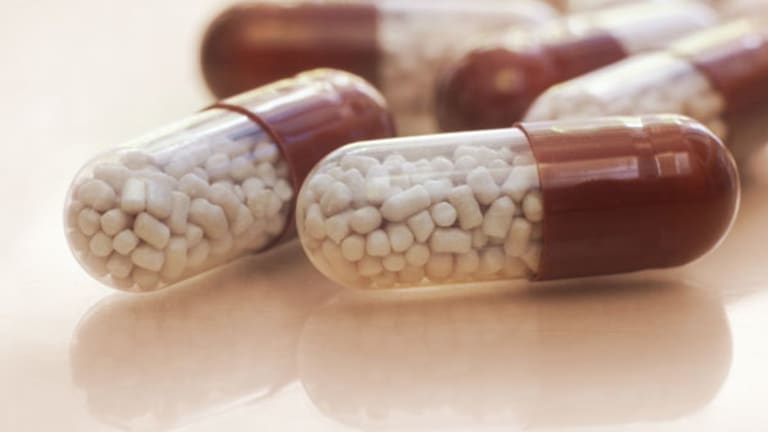 The drug Octreotide by Chiasma pharmaceuticals is the first product approved by the FDA using Chiasma's Transient Permeability Enhancer (TPE) technology for individuals who have responded to and tolerated treatment with octreotide injection or lanreotide.
The rare chronic disease, Acromegaly is a often caused by a benign pituitary tumor and characterized by excess production of growth hormone and insulin-like growth factor-1 hormone that is frequently treated with chronic burdensome injections. If left untreated, acromegaly can lead to serious, and sometimes life-threatening medical conditions.
The US FDA approval of MYCAPSSA was based on the positive results of the randomized, double-blind, placebo-controlled, nine-month Phase 3 CHIASMA OPTIMAL clinical trial of octreotide capsules, which met the primary endpoint and all four secondary endpoints, as well as safety data from all of Chiasma's Phase 3 clinical trials of MYCAPSSA. The following important adverse reactions are described in the MYCAPSSA prescribing information: cholelithiasis and complications of cholelithiasis; hyperglycemia and hypoglycemia; thyroid function abnormalities; cardiac function abnormalities; and decreased vitamin B12 levels and abnormal Schilling's tests.
Dr Raj Kannan, CEO of Chiasma told Thailand Medical News, "The US FDA approval of Mycapssa represents a major therapeutic advancement for people with acromegaly and validation of our TPE delivery platform"We are grateful to patients, healthcare providers, advocates and clinical trial investigators, as well as our employees who have worked diligently to bring Mycapssa to people with acromegaly. As we move into this next exciting phase as a commercial company, we are prepared to execute on a successful U.S. launch by working with healthcare providers to bring Mycapssa to as many patients who could benefit from it."
Noted adverse events with octreotide could include cholelithiasis and complications of cholelithiasis; hyperglycemia and hypoglycemia; thyroid function abnormalities; cardiac function abnormalities; and decreased vitamin B12 levels and abnormal Schilling's tests, according to the release.
Individuals living with acromegaly experience many challenges associated with injectable therapies and are in need of new treatment options," said Jill Sisco, president of the Acromegaly Community, Inc. "The entire acromegaly community has long awaited oral therapeutic options and it is gratifying to see that the FDA has now approved the first oral SSA therapy with the potential to make a significant impact in the lives of people with acromegaly and their caregivers."
Dr Shlomo Melmed, MB, ChB, MACP, executive vice president of Academic Affairs and dean of the Medical Faculty at Cedars-Sinai said, "For patients living with acromegaly and for their physicians and nurses, the FDA approval of oral octreotide capsules ushers in a new era of treatment. Over the last 30 years treating physicians have come to trust octreotide in the treatment of acromegaly, and an oral alternative allows pati ents to avoid many of the documented treatment burdens associated with injections."
Dr Susan Samson, M.D., Ph.D., FRCPC, FACE, principal investigator of the CHIASMA OPTIMAL clinical trial said, "Results from the pivotal Phase 3 CHIASMA OPTIMAL clinical trial are encouraging for patients with acromegaly," "Based on data from the CHIASMA OPTIMAL trial showing patients on therapy being able to maintain mean IGF-1 levels within the normal range at the end of treatment, I believe oral octreotide capsules hold meaningful promise for patients with this disease and will address a long-standing unmet treatment need."
The pharmaceutical company expects MYCAPSSA to be commercially available in the fourth quarter of 2020 subject to FDA's timely approval of a planned manufacturing supplement to the approved NDA. Chiasma plans to scale-up its customer facing team in sales, patient services and market access to approximately 45 employees. To help patients switch to MYCAPSSA, Chiasma plans to offer an array of patient support services ranging from assistance with insurance providers and specialty pharmacies to giving patients support to help incorporate MYCAPSSA seamlessly into their daily living. The company believes that patients, physicians, nurses, and payers will appreciate the significant benefits provided by MYCAPSSA. To ensure patients have broad access to this innovation, Chiasma plans to price MYCAPSSA competitively with the fastest growing SSA in the U.S. acromegaly market reflecting the value provided by MYCAPSSA to the health care system.
For more about
Octreotide and Acromegaly
, keep on logging to Thailand Medical News.