SARS-CoV-2 BA.2.75 Variant Is Evolving Rapidly, Spawning Many Sub-lineages Like the BA.2.75.2 That Is Now The Most Immune Evasive Variant Known!
Unknown to many who are assuming that the COVD-19 crisis is dying down and will become a mild-like flu endemic, the newer Omicron variants like the BA.2, BA.4 and BA.5 have given rise to newer subvariants that are evolving extremely rapidly as these viruses find ways to not only evade all immunity conferred by the natural infections or even by jab induced antibodies or the various monoclonal and polyclonal therapeutics used, but the new sub-lineages are also arising due to antivirals being used alongside the jabs and worse, the new sub-lineages are also displaying changes in pathogenesis.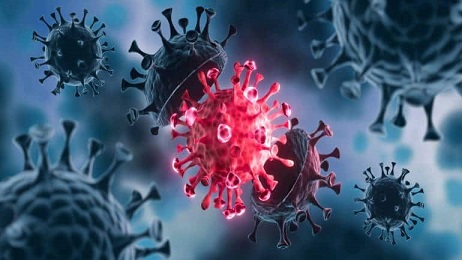 The BA.2.75 variant that is a worrisome variant in its own right, has also spawned a new sub-lineage called the BA.2.75.2 sublineage.
https://www.thailandmedical.news/news/breaking-sars-cov-2-ba-2-75-variant-spawns-an-even-more-worrisome-subvariant-ba-2-75-2-that-carries-spike-mutations-r346t,-f486s-and-d1199n
Preliminary data from studies being conducted at Peking University that is soon to be published on the preprint server MedRxiv indcates that the new
BA.2.75.2
sub-lineage is currently the most immune evasive SARS-CoV-2 variant ever known.
According to Chinese researchers, the plasma from all various Omicron variants breakthrough infections including the BA.5 had no effect against the new BA.2.75.2 sub-lineage.
They reported that the BA.2.75.2 sub-lineage is currently the most immune evasive strain they have ever tested so far.!
The study team at Peking University also said that Evusheld, one of the last remaining drugs that have an efficacy against the some of the newer Omicron variants has no effect on the BA.2.75.2 sub-lineage.
Evusheld is a combination of two human monoclonal antibodies, Tixagevimab and Cilgavimab.
The study team said that the reason Evusheld was not effective against the new BA.2.75.2 sub-lineage was because of 486S and 346T mutations found on it.
According to the Chinese researchers, the fold-change on NT50 of the BA.2.75.2 is nearly 3-fold compared to BA.5, contributed from both RBD and NTD mutations.
They said that that the monoclonal antibody Bebtelovimab also had no efficacy against the new BA.2.75.2 sub-lineage.
The BA.2.75.2 sub-lineage is now rising exponentially in certain parts of India and has also been found in Singapore, Spain, Japan, Germany, Chile, South Korea, Australia, United Kingdom and even in the United States.
The BA.2.75.2 sub-lineage is defined by the new spike mutations S:R346T
S:F486S and S:D1199N.
https://github.com/cov-lineages/pango-designation/issues/963
The additional nucleotide mutations found on the BA.2.75.2 sub-lineage aside from those on the BA.2.75 variant includes C5192T, G22599C, T23019C and G25157A.
Another new BA.2.75 sub-lineage that has also been spawned recently is the BA.2.75.5 sublineage which has the spike mutations S:R346T, S:490S.
It was found in India, Japan, Singapore, United States, Argentina and the United Kingdom. There is not much data available at this moment on this new sub-lineage.
It is expected that for the rest of the year, more surges along with more re-infections will be the norm with the emerging sub-lineages and while in most cases, symptoms might appear to be mild initially for those infected who are not in the vulnerable groups (ie the aged, young, obese, with existing comorbidities or are immunocompromised), they will eventually get 'hit' with even more severe long -COVID conditions in a very shorter time with a sizeable numbers ending up with fatal outcomes such as heart failures, strokes, organ failures, etc without these deaths being categorized as being COVID-19 related!
We can also expect the debut of a lethal reassortant variant by last quarter of 2022 either in Europe or in the United States itself!
Hopefully the new boosters and nasal innoculations will help give rise to interesting new sub-lineages!
For more updates on
Emerging SARS-CoV-2 variants
, keep on logging to Thailand
Medical News
.