BREAKING! SARS-CoV-2 BA.2.75 Variant Spawns An Even More Worrisome Subvariant BA.2.75.2 That Carries Spike Mutations R346T, F486S And D1199N!
Researchers are sounding warning alerts about a new subvariant that was spawned by the BA.2.75 variant that carries the additional spike mutations R346T, F486S And D1199N.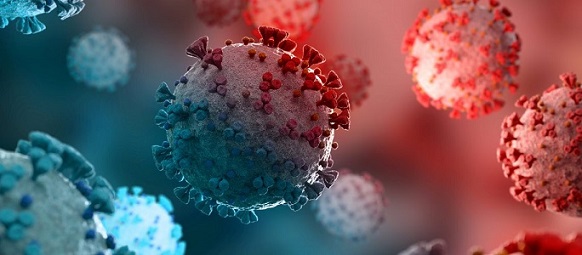 This new subvariant has been designated as BA.2.75.2.
https://github.com/cov-lineages/pango-designation/issues/963
Already the BA.2.75 variant has been found to be more transmissible, more immune evasive and pathogenic, and displays increased fusogenicity.
https://www.thailandmedical.news/news/breaking-japanese-study-indicates-ba-2-75-the-next-variant-to-follow-after-the-ba-5-surges-is-not-only-more-transmissible-but-also-more-pathogenic
https://www.thailandmedical.news/news/breaking-india-that-spawned-the-deadly-sars-cov-2-delta-variant-does-it-again-with-a-new-more-transmissible-and-lethal-variant-ba-2-75
According to researchers, the additional spike mutations R346 and F486 found on the new
BA.2.75.2
allows the virus to escape an even large group of neutralizing antibodies.
The new BA.2.75.2 subvariant also carries the nucleotide mutations C5192T, G22599C, T23019C and G25157A.
Scientists also suspect that the combination of the additional 3 spike mutations and the nucleotide mutations might also make previous infections even with the BA.5 or the BA.2.75 variants themselves to offer no protection against this new subvariant and anticipate that not only will there be more reinfections but disease severity is also going to be a common occurrence.
The nucleotide mutations might also play a role for more changes in pathogenesis. Researchers are currently studying the possible effects of both the additional spike mutations and also the nucleotide mutations found on the new BA.2.75.2 subvariant.
As already the BA.2.75 variant is believed to be exhibit enhanced tropism for lung cells, ARDS or acute respiratory distress syndrome is going to be a common occurrence in many infected with the new BA.2.75.2 variant with the need for supplemental oxygen or ventilators.
This new subvariant has so far been detected in countries like India, Chile, England, Singapore, Spain, South Korea, Australia, Germany and Sweden and is fast rising and especially in Sweden and Germany.
Thailand
Medical News
has been warning that till a more lethal SARS-CoV-2 variant emerges sometime in mid-fall ie around mid-October or early November 2022 which will most likely be a recombinant variant, the world till then is going to be constantly bombarded by surges driven by emerging BA.2, BA.4 and BA.5 subvariants that are spawning so many new mutations and subvariants as the SARS-CoV-2 virus is not only evolving to fight against all the immunity indu ced by the COVID-19 jabs, natural immunity induced by previous infections, antivirals, monoclonal or combined therapeutics but is also evolving to deal with environment extremes and also non-pharmaceutical interventions!
It should be noted that in China, the new SARS-CoV-2 Omicron variants are now deemed to be not only airborne, waterborne and foodborne but are also suspected to be able to be transmitted via winds over long distances!
Individuals also need to realize that constant reinfections are eventually going to deplete the human host health wise and beside ending being more immunodeficient and susceptible to other opportunistic pathogenic infections, the same host is likely to experience more disease severity with subsequent infections involving the various new emerging subvariants.
For more on the new
BA.2.75.2 subvariant
, keep on logging to Thailand
Medical News
.