We continue our series of stock recommendations, still focusing on Medical and Biotech stocks in the US, as considering the political uncertainties facing Thailand, its best to stay clear of the Thailand Stock Market for the rest of the year. Medical and Biotechnology stocks are simultaneously one of the most exciting and one of the riskiest corners of the stock market. Biotech companies are those which use science-based technological practices to develop a variety of products. While many biotech companies focus on clinical research and the development of new drugs aimed at treating diseases and medical conditions, this industry has a host of different applications. Besides these medical aims, biotech stocks may also focus on food alterations, genetic research, health care, the environment and much more. These companies, including big names like Celgene Corp. (CELG) and Gilead Sciences, Inc. (GILD), typically develop a pipeline of new medicines or other technologies, many of which then must go through a rigorous, costly and time-intensive testing process before potentially reaching approval by the U.S. Food and Drug Administration (FDA).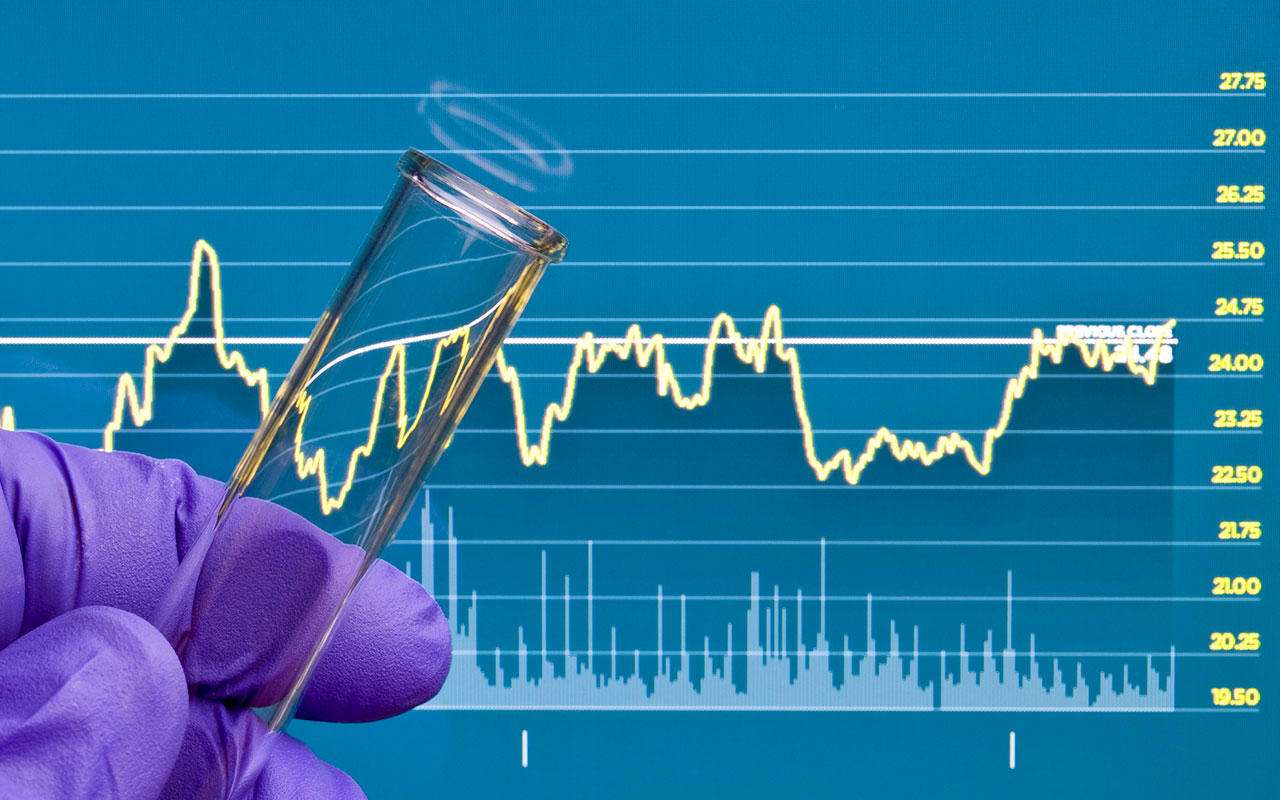 Like many industries, biotech suffered losses toward the end of 2018 along with the broader stock market. However, the first month of 2019 proved to be an incredibly strong resurgence for many biotech names. One of the biggest news items in the biotech space for January of 2019 was the announcement of a mega-merger between Bristol-Myers Squibb (BMY) and Celgene, in which the former offered to pay $74 billion to take over the latter. While this may be the most newsworthy mergers and acquisition (M&A) event of the past month, it is far from the only one. Indeed, 2019 has gotten off to an impressive start for biotech names looking to buy or partner with other biotechs.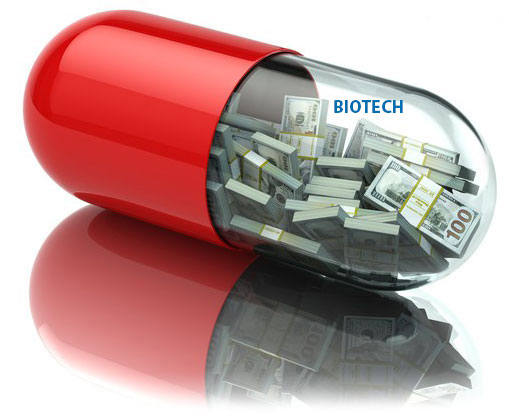 In considering the top biotech stocks of January, 2019, we've drawn from among the largest biotech companies in the world. Each of these companies has a market cap of more than $10 billion, and many are significantly larger than that. The list here is presented in order of monthly performance based on the opening stock price, as of January 2, 2018, and closing price as of January 31, 2018. We'll compare a company's performance against the average performance of 14.72% for the same period for the S&P Biotechnology Select Industry Index as a benchmark.
1. Seattle Genetics, Inc. (SGEN)
Market Cap: $12.14 billion
Performance: 32.94%
2. Celgene Corp. (CELG)
Market Cap: $62.95 billion
Performance: 32.74%
3. Incyte Corporation (INCY)
Market Cap: $17.63 billion
Performance: 26.79%
4. Alexion Pharmaceuticals, Inc. (ALXN)
Market Cap: $28.15 billion
Performance: 25.41%
5. Vertex Pharmaceuticals, Inc. (VRTX)
Market Cap: $48.82 billion
Performance: 16.35%
Among an impressive field of competitors, Seattle Genetics rose to the top top generate the most impressive stock performance among biotechs for January, 2019. The Washington-based company develops and markets
cancer treatment drugs
and has become known as the industry leader in antibody-drug conjugates, or ADCs. These drugs utilize antibodies to target and eliminate cancer cells. The company's most famous product is Adcetris, which is available in nearly 70 countries.
Seattle Genetics began 2019 with big news about its flagship Adcetris product. The company published data from a phase 3 clinical trial of this product in the treatment of certain types of Hodgkin Lymphoma. The preliminary results of the test indicate that Adcetris can show "superior clinical activity" in a treatment program when combined with specific other drugs and in comparison to an existing treatment regimen. If Adcetris continues to perform well in these and other trials, expect Seattle Genetics' stock to follow.
New Jersey-based Celgene develops and markets drug treatments for inflammatory disorders and cancer. Like Seattle Genetics, Celgene also has a flagship product: Revlimid. This drug is approved for the treatment of multiple myeloma and certain types of transfusion-dependent anemias.
Together with Bristol-Myers Squibb, Celgene topped headlines in the biotech industry in January of 2019. Early on in the new year
Incyte is a pharmaceutical company headquartered in Delaware. The company focuses on drug treatments for cancer, arthritis and other diseases. Incyte's most famous drug available to consumers is Jakafi, used to treat polycythemia vera.
Incyte began 2019 with a phase 3 trial of a new medicine. Itacitinib is designed to treat Chronic Graft-Versus-Host Disease. The company announced that the first patient had been treated with Itacitinib as part of the trial midway through the month.
Pharmaceuticals operation Alexion is the maker of Soliris, a drug used to treat multiple rare disorders affecting the complement
Alexion's strong start to 2019 began late in 2018, actually. Just before the new year, the company received early FDA approval for Ultomiris, a drug designed to treat adult patients suffering from paroxysmal nocturnal hemoglobinuria, a blood disorder. With Soliris continuing to remain strong and the possibility of adding new treatments to its list of offerings, Alexion seems poised for a successful future.
So far in 2019, Vertex has seen substantial success with its three cystic fibrosis drugs. Late in 2018, the company released late-stage data from clinical trials indicating the promise of multiple new treatment combinations as well. With an impressive pipeline and significant momentum, Vertex seems poised for success.
The top-performing biotech stocks from January, 2019 generated significant stock gains. However, this industry is known for being incredibly fickle. Company fortunes often rest heavily on the success or failure of a single drug treatment which brings about substantial development and testing costs. This makes biotech a thrilling industry for investors, and one with tremendous opportunity for gains, but it is also a risky venture for even the most seasoned of investors.