As usual, our advice from the team at Thailand Medical News is to focus on the US stock markets rather than the local stocks due to a variety of reasons. The US stock market looks as promising as ever especially when it comes to healthcare and biotech stocks. The U.S. soon will spend nearly 20% of its gross domestic product on health care. This comes as health care costs outpace the rise in inflation.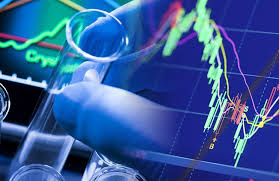 So smart investors are looking to cash in by eyeing key health care stocks. Headlines abound for biotech and pharma stocks with cutting-edge medicines. But health care stocks actually comprise a broader swath of medical companies — many of which are behind the scenes.
All these health care stocks share several commonalities: A streak of bullish earnings growth, as well as high Composite and Relative Strength ratings. The CR measures key growth metrics while the RS Rating looks at a stock's 12-month performance against all other stocks.
These Are The Top 5 Health Care Stocks Today:
Incyte (INCY)
ANI Pharmaceuticals (ANIP)
PRA Health Sciences (PRAH)
Veeva Systems (VEEV)
BioSpecifics Technologies (BSTC)
Incyte Stands Out Among Health Care Stocks
Incyte stock is ranked first among more than 500 biotech stocks. It has a key cancer treatment with Food and Drug Administration approval. Jakafi, under a partnership with Novartis (NVS), treats conditions that affect the bone marrow.
Health care stock leader Incyte also markets leukemia drug Iclusig in Europe, and is partnered with Eli Lilly (LLY) on rheumatoid arthritis medicine Olumiant. In 2018, Incyte collected $40 million in royalties from Olumiant sales. Iclusig sales were about $80 million.
In February, the FDA delayed a review of Jakafito treat graft vs. host disease, a complication of a stem cell transplant. In this, the patient's body begins rejecting the foreign donor material. But analysts downplayed the FDA decision, noting the government shutdown could have been at play.
Incyte stock also has best-possible Composite and EPS ratings of 99. Shares have an RS Rating of 91. The biotech stock is also listed as No. 24 on MarketSmith.com's list of 500 fast-growing stocks, with a five-year earnings growth rate of 105%.
ANI Pharma Joins The List Of Top Health Care Stocks
Drugmaker ANI Pharmaceuticals sells its prescription drugs to wholesalers and distributors, as well as pharmacy and retail outlets. ANI Pharma is a relatively small company with 2018 sales of $201.6 million. Revenue advanced 14% year over year in 2018.
ANI makes 33 generic drugs, as of late March. Notable among them is a knockoff of Johnson & Johnson's (JNJ) attention deficit hyperactivity disorder medicine Concerta. The current annual U.S. market for two strengths of the drug is about $505 million, ANI says.
The company also makes a generic version of Boehringer Ingelheim Pharmaceuticals' Aggrenox, a medicine aimed to reduce the risk of stroke in s ome patients. Boehringer is privately owned. ANI calls for its generic Aggrenox to bring in $178 million in yearly revenue.
It's also working on an oral version of an antibiotic called Vancocin, according to ANI's fourth-quarter report. That market could exceed $450 million annually, ANI said in a news release.
ANI stock has a bullish CR of 98 and an RS Rating of 93 — both out of a best-possible 99. The company's earnings per share have popped by 76% over the past five years, putting ANI in the No. 40 slot on MarketSmith.com's list of top-growing stocks.
PRA Stock Is A Top Medical Products Stock
Shares of PRA Health rank second in the medical research industry group. The group itself has been on a streak this year, running up nearly 24% as of early April. Medical research stocks rank No. 50 out of 197 stocks IBD tracks.
PRA belongs to a class of companies called contract research organizations. These companies help biotech and pharmaceutical outlets to perform the clinical studies necessary for drug approvals. The medtech firm says it's helped bring more than 75 drugs to the market.
The company is ranked No. 21 on the IBD 50 list of elite growth stocks. It also has a nearly perfect CR of 97 out of a best-possible 99. PRA stock also has an RS Rating of 87, which puts it in the top 13% of all stocks in terms of 12-month performance.
Over the past five years, PRA's earnings per share have grown by 52%. On MarketSmith.com's list of the 150 fastest-growing stocks, PRA ranks as No. 70.
Veeva Systems Helps Other Health Care Stocks
Veeva stock leads its group of health care stocks — a cohort of 19 companies working in medical software. The health care stock provides the cloud backbone for the life sciences industry. It offers a system to organize doctor information for pharma reps and clinical trial data for companies.
The top-rated health care stock is also working to expand its offerings outside life sciences into other manufacturing-heavy industries.
On MarketSmith.com's list, Veeva stock ranks as No. 83. It has a five-year earnings per share growth rate of 45%. The company also has a best-possible EPS Rating of 99 and a CR of 97. Veeva stock has an RS Rating of 96, putting its 12-month performance in the top 4% of all stocks.
Veeva stock is an IBD 50 stalwart, where it ranks third.
The company's earnings per share have grown by at least double digits for the past 18 out of 19 quarters.
BioSpecifics Stock Ranks First Alongside Incyte Stock
BioSpecifics is a leader among health care stocks with an injectable drug called Xiaflex under a key partnership with Endo International (ENDP). Xiaflex treats a disease that causes painful erections and a condition that can inhibit proper finger movement.
Endo is also testing the injectable drug as a treatment for cellulite. In that arena, it would compete against Allergan (AGN) which makes Botox. BioSpecifics is managing testing of the drug as a treatment for uterine fibroids.
BioSpecifics stock has best-possible Composite and EPS ratings of 99. The health care stock also has an RS Rating of 88. Adjusted earnings have accelerated for four quarters in a row. Revenue has accelerated for the past two periods.
On MarketSmith.com's list of fast-growing stocks, BioSpecifics ranks No. 137 with a five-year earnings growth rate of 32%.