Updates On Mysterious Fatal Pneumonia Outbreak In Tucuman-Argentina: 8 Deaths, 23 Hospitalized and Many More Infected In Various Locations
As of the last few hours, a total of 8 individuals have died and 23 more hospitalized as a result of the mysterious fatal bilateral pneumonia disease outbreak that originated sometime around the 16
th
of August 2022.
https://jornadaonline.com/salud/confirmaron-que-mendoza-se-prepara-para-un-posible-brote-de-legionella-20229715500
(Note although that Argentinian media claims that only 22 have been hospitalized, as of the last 2 hours we received information that another new patient has also been placed in ICU due to having developed respiratory distress conditions due to an unknown pathogen.)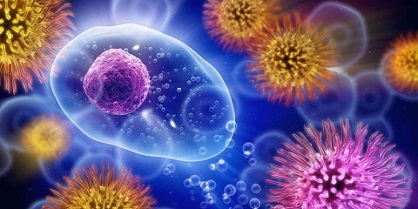 It is believed that many more have been infected and even recent incident involving an outbreak of a mysterious gastrointestinal disease among students a distance from the second hospital to be affected with this mysterious pneumonia outbreak could have been related to this new disease that Argentinian authorities are claiming to be Legionella!
https://tucuman.mitelefe.com/local/suspendieron-las-clases-en-un-colegio-centrico-debido-a-mas-de-60-casos-de-gastroenteritis/
https://www.partedeprensa.com/inicio/noticia/5281/Se-solicit-un-informe-sobre-el-estado-del-agua-potable-en-Tucumn.html
We would like readers to first get a proper overview at the what had actually happened about in the province of Tucuman as even the local Argentinian media has been confused due to attempted coverups and concealment by the local provincial and also federal officials.
The outbreak first took place at a hospital called the Eva Peron Hospital after a woman in her 70s was admitted and had acute respiratory distress. She is believed to be patient zero and she was the third to have died. Her attending physician contracted the disease and was the first to die while a pharmacist at an outside drug store nearby the hospital was the third to die. Another 8 healthcare workers at the hospital also contracted the mysterious disease and were all hospitalized and subsequently placed in ICU with ventilator support.
While the hospital was closed to further patients while investigations was going on, patients having similar symptoms were brought to another healthcare facility in Tucuman where the disease also broke out. This is the Sanatorio Luz Medica healthcare facility. That hospital is also now closed for further investigations.
Staff at that hospital are also protesting as they are worried about their jobs and livehood and also doubt claims about Legionella disease being behind the outbreak.
https://www.contextotucuman.com/nota/276340/empleados-de-luz-medica-niegan-la-presencia-de-legionella-en-el-sanatorio.html
https://tucuman.mitelefe.com/local/los-trabajadores-de-luz-medica-luchan-por-conserv ar-su-fuente-laboral/
https://www.vovetucuman.com/sociedad/empleados-de-luz-medica-protestaron-en-las-puertas-del-nosocomio/
In the last one hour, there is emerging news that a similar outbreak involving a mysterious pneumonia disease has been reported in a hospital in Mendoza, another province in Argentina that is far from Tucuman province.
While the federal authorities are insisting that the outbreak is due Legionella, many doctors in the country are doubting the claims as it does not make sense that the Legionella disease is 'sprouting up' in various locations.
Local physicians also are reporting that the initial symptoms of the disease are fever, gastrointestinal issues including diarrhea, coughs, body pains with subsequent disease progression with respiratory distress and hypoxia. These are not typical of Legionella disease.
Thailand
Medical News
will be providing more updates on this mysterious fatal pneumonia outbreak in Argentina.
Read Also:
https://www.thailandmedical.news/news/breaking-new-fatal-respiratory-disease-that-causes-bilateral-pneumonia-detected-in-argentina-amidst-speculations-a-new-recombinant-virus-has-emerged
https://www.thailandmedical.news/news/updates-on-new-mysterious-fatal-pneumonia-viral-disease-in-argentina-7-more-hospitalized-and-one-more-died,-total-infected-13-and-total-deaths-3
https://www.thailandmedical.news/news/breaking-doctors-at-eva-peron-hospital-in-tucuman-cry-foul-amidst-coverup-by-authorities-in-argentina-claiming-mysterious-fatal-pneumonia-is-legionell
https://www.thailandmedical.news/news/latest-argentinian-mysterious-fatal-pneumonia-outbreak-that-authorities-claim-is-legionella-is-still-spreading-with-22-infections-and-6-deaths-so-far