LATEST! Argentinian Mysterious Fatal Pneumonia Outbreak That Authorities Claim Is Legionella Is Still Spreading With 22 Infections And 6 Deaths So Far!
The mysterious fatal pneumonia disease outbreak that first claimed the life a doctor that was suspected of treating patient zero (A 70 year old women who was the third person to die from the disease ) and infected numerous other patients and healthcare workers at the Eva Peron hospital in Tucuman, Argentina is now spreading rapidly and according to an Argentinian media report has now caused 22 infections and 6 deaths!
https://dib.com.ar/2022/09/legionella-y-neumonia-en-tucuman-los-infectados-son-22-en-total-y-murieron-seis-personas/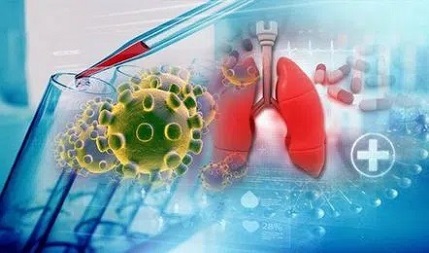 Despite test conducted by staff at the hospital and also at Tucuman provincial health office on all initial patients that ruled out
Legionella disease
, COVID-19, Hantavirus and more than 27 different bacterial and viral pathogens, the federal health authorities claimed that a lab in Buenos Aires has found that the causative agent for the current outbreak is the aerobic Legionella Pneumophila bacteria without showing any proof of laboratory reports!
https://www.thailandmedical.news/news/breaking-doctors-at-eva-peron-hospital-in-tucuman-cry-foul-amidst-coverup-by-authorities-in-argentina-claiming-mysterious-fatal-pneumonia-is-legionell
Argentina's Minister of Health, Carla Vizzotti continues to insist that the outbreak of the fatal bilateral pneumonia disease is caused by the Legionella bacteria.
However, many patients with suspected symptoms are not responding to standard treatment protocols used to treat Legionella disease including the use if antibiotics and rather, many are deteriorating very fast due to acute respiratory distress and are requiring ventilators.
According to the Minister of Health of Tucumán, Luiz Medina Ruiz, new cases have now been detected in other locations in the province and not simply from the hospital. This again increases the probability that Legionella disease is not at play.
Argentinian media reported that the federal Minister of Health, Carla Vizzotti, held a virtual meeting with members of the United States Centers for Disease Control and Prevention (CDC), a meeting for which no further details have been provided so far.
Local physicians and healthcare workers in Tucuman are upset and are claiming that there is a major coverup. Most of the initially infected were healthcare workers themselves. Local doctors in the province are also warning that the extent of the disease spread could be far more that what is being reported as they are also seeing many patients in inital stages displaying similar symptoms with disease progerssion that is rather rapid.
Meanwhile, another different healthcare facility in Tucuman is also reporting a rise in new cases. The Luz Médica Sanatorium in the capital of Tucumán, has reported two healthcare workers had als o contracted the disease and are in ICU while it is suspected that a few more of their staff and patients have been infected as many are displaying symptoms of fever, respiratory issues and hypoxia.
The WHO or World Health Organization told media today that Argentina's Ministry of Health notified the agency on August 29 about the mysterious pneumonia outbreak registered in Tucumán.
The WHO recommended the continuation of laboratory testing, the identification of cases and clinical care, contact tracing, the investigation of the outbreak to identify the source(s), the application of measures to prevent new infections and improving infection prevention and control measures.
The WHO however advised against the application of "any restriction on travel or trade with Argentina based on the information available at this time about this event." This was the same advice that WHO gave for the initial outbreak in Wuhan that lead to the global spread of the COVID-19 disease!
For more on the
Mysterious Fatal Pneumonia Outbreak in Tucuman-Argentina,
keep on logging to Thailand
Medical News
.