An team of dental researchers has found a mechanism that could offer a potential new solution to tooth repair. Their study showed that a gene called Dlk1 enhances stem cell activation and tissue regeneration in tooth healing. Stem cells hold the key to wound healing, as they develop into specialized cell types including in teeth.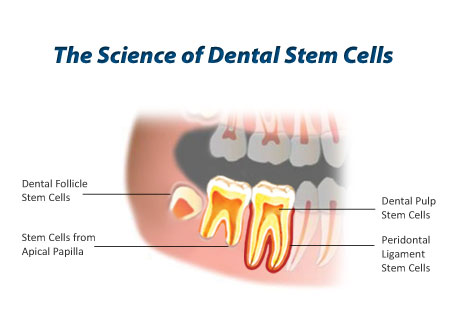 The work was led by Dr Bing Hu from the University of Plymouth's Peninsula Dental School, with collaboration from researchers worldwide. Dr Hu's team discovered a new population of mesenchymal stem cells ,the stem cells that make up skeletal tissue such as muscle and bone, in a continuously growing incisor in an animal model incisor. They showed that these cells contribute to the formation of tooth dentin, the hard tissue that covers the main body of a tooth.
Significantly, the work showed that when these stem cells are activated, they then send signals back to the mother cells of the tissue to control the number of cells produced, through a molecular gene called Dlk1. This discovery is the first to show that Dlk1 is vital for this process to work.
In the same study, the team also proved that Dlk1 can enhance stem cell activation and tissue regeneration in a tooth wound healing model. This mechanism could provide a novel solution for tooth reparation, dealing with problems such as tooth decay and crumbling (known as caries) and trauma treatment.
More research need to take place to confirm the findings for clinical applications, in order to ascertain the appropriate treatment duration and dose, but these early steps in an animal model are revealing.
"Stem cells are so important, as, in the future, they could be used to regenerate tissues that have been damaged or lost due to disease, so it is important to understand how they function. By uncovering both the new stem cells that make the main body of a tooth and establishing their vital use of Dlk1 in regenerating the tissue, the team have taken major steps in understanding stem cell regeneration. Further work needs to be done before we can bring them in to human use. But it's a really big breakthrough in regenerative medicine that could have huge implications for patients in future." Dr Hu, who is also part of the University's Institute of Translational and Stratified Medicine (ITSMed), commented in an interview with Thailand Medical News.
More research is currently underway and it's a matter of time before these researchers will soon provide dental patients better time and cost-effective solutions to serious tooth problems.
Reference:Jemma Victoria Walker, Heng Zhuang, Donald Singer, Charlotte Sara Illsley, Wai Ling Kok, Kishor K. Sivaraj, Yan Gao, Chloe Bolton, Yuying Liu, Mengyuan Zhao, Portia Rebecca Clare Grayson, Shuang Wang, Jana Karbanová, Tim Lee, Stefano Ardu, Qingguo Lai, Jihui Liu, Moustapha Kassem, Shuo Chen, Kai Yang, Yuxing Bai, Christopher Tredwin, Alexander C. Zambon, Denis Corbeil, Ralf Adams, Basem M. Abdallah, Bing Hu. Transit amplifying cells coordinate mouse incisor mesenchymal stem cell activation. Nature Communications, 2019; 10 (1) DOI: 10.1038/s41467-019-11611-0