Updates On New Mysterious Fatal Pneumonia Viral Disease In Argentina: 7 More Hospitalized And One More Died, Total Infected 13 and Total Deaths 3!
While health authorities in Argentina along with WHO officials and also medical researchers are still trying to figure out the causative agent for the outbreak of a new mysterious fatal pneumonia disease in Tucuman-Argentina, caseloads are increasing and another death has also been reported in the last 24 hours since Thailand
Medical News
had broke the story online in English about the new outbreak.
https://www.thailandmedical.news/news/breaking-new-fatal-respiratory-disease-that-causes-bilateral-pneumonia-detected-in-argentina-amidst-speculations-a-new-recombinant-virus-has-emerged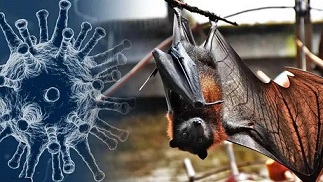 The latest death was that of a 70-year old woman who was admitted to the Eva Perón hospital in Tucuman province in Argentina for a medical procedure but had developed respiratory distress and was diagnosed with bilateral pneumonia. She was subsequently placed in the ICU with ventilation support.
She was admitted in the hospital on the 16th of August 2022 but had started developing symptoms around the 18th of August according to hospital records. Some at the hospital believe that she could be patient zero.
The first victim to die from the disease was a healthcare worker who is believed to have contracted the disease while attending to the female patient while the second was a pharmacist who worked at a drug store near the hospital.
To date, another 8 healthcare workers and one other patient at the hospital had contracted the disease not including those who had died. One other new case was an individual who had never visited the hospital.
All infected are currently hospitalized including one healthcare worker who had initially quarantined at home due to only moderate symptoms but whose conditions had since deteriorated.
All infected are displaying respiratory distress and are needing ventilators and local authorities are concerned that more people could actually be infected.
Test have ruled out SARS-CoV-2 infections, Influenza infections, and also infections by hantavirus, adenovirus and a whole range of viral and bacterial pathogens.
Even an initial suspicion of Legionnaire's disease has been ruled out.
Clinical specimens have now been sent to prestigious Malbran Institute in Buenos Aires. Specimens were also sent to Brazil in collaboration with the WHO.
The Tucuman province is considered one of the poor localities in Argentina and has often been plagued with various disease outbreaks.
The southern areas of Tucuman especially around Escaba was rich in a diverse range of bat populations and locals do relish bats as a dish.
In fact, in early of this year, researchers were already warning about the rich diversity of various coronaviruses found in bats in Argentina and the possibility of zoonotic transmissions.
https://www.sciencedirect.com/science/article/pii/S1201971221010730&l t;/a>

Another recent study also indicated the same findings.

https://www.researchsquare.com/article/rs-1915458/v1
Brazil researchers who have also got involved in the investigations are speculating that the causative agent is likely a recombinant SARS-CoV-2 variant involving another coronavirus found in the bats. Such recombinants are unlikely to show up in current SARS-CoV-2 testing platforms.
It should be noted that Tucuman also recently witnessed a COVID-19 surge involving the Omicron variants.
Despite extensive media coverage in the last few hours, there has been no actual lockdowns in Tucuman or Argentina nor has there been any travel restrictions.
Should this be an actual new recombinant SARS-CoV-2 variant that is already displaying a high mortality rate, the chances of this new virus spreading internationally is going to be extremely high considering daily traffic across the argentinian borders.
For more updates on this new fatal bilateral pneumonia disease, keep on logging to Thailand
Medical News
.