COVID-19 Research: Study Shows Individuals With Liver Fibrosis Linked To Ventilator Need In COVID-19
COVID-19 Research
: According to researchers in Spain, middle-aged COVID-19 patients showing signs of advanced liver fibrosis, as estimated by the Fibrosis Index Based on 4 Factors (FIB-4), are at greater likelihood of requiring mechanical ventilation.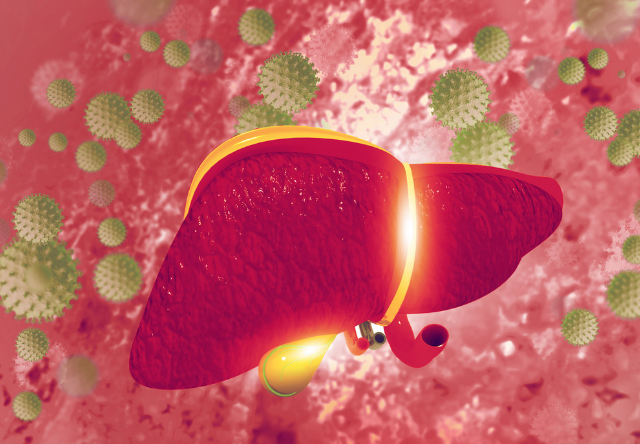 Dr Luis Ibanez-Samaniego from the Hospital General Universitario Gregorio Maran, in Madrid who is the lead researcher said that not much is known about the role of liver fibrosis in the progression of the of COVID-19 disease.
The research findings were published in the Journal of Infectious Diseases.
https://academic.oup.com/jid/article/doi/10.1093/infdis/jiaa355/5860441?searchresult=1
Liver fibrosis occurs after a person experiences injury or inflammation in the liver. The liver's cells stimulate wound healing. During this wound healing, excess proteins such as collagen and glycoproteins build up in the liver. Eventually, after many instances of repair, the liver cells (known as hepatocytes) can no longer repair themselves. The excess proteins form scar tissue or fibrosis.
Several types of liver diseases exist that can cause fibrosis. These include:
-autoimmune hepatitis
-biliary obstruction
-iron overload
-nonalcoholic fatty liver disease, which includes nonalcoholic fatty liver (NAFL) and nonalcoholic steatohepatitis (NASH)
-viral hepatitis B and C
-alcoholic liver disease (alcohol consumption)
The study team examined data on 160 patients aged 35 to 65 years with COVID-19. The median length of follow-up was 29 days and none were lost to follow-up.
It was observed that as many as 28.1% of the patients had an FIB-4 over 2.67, suggesting they were at risk for advanced liver fibrosis. This group also had a higher prevalence of cardiovascular risk factors as well as features suggestive of systemic inflammatory response such as higher levels of C-reactive protein.
Significantly their need for mechanical ventilation was significantly greater than in those with a lower score (37.8% vs. 18.3%). Their time from diagnosis of COVID-19 to ICU admission was also significantly shorter (five days vs. 10 days).
It was found that among factors significantly increasing the need for ICU admission were an FIB-4 of 2.67 or more (odds ratio, 3.41) and previous respiratory diseases (OR, 4.54). Multivariate logistic regression and bootstrap analysis confirmed that FIB-4 was an independent risk factor.
Dr Ibanez-Samaniego told Thailand Medical News via a phone interview, "Our findings are clinically meaningful because advanced liver fibrosis secondary to metabolic-associated fatty liver disease is the main driver of end-stage liver disease and hepatocellular carcinoma in Western countries. FIB-4, a validated and widely available score to assess the presence of liver fibrosis, could help clinicians to individualize the risk of poor clinical outcomes in patients with COVID-19."
He added, "Importantly this work is the first study to suggest that unsuspected hepatic fibrosis may play a relevant role in the course of COVID-19. Data coming from internatio nal registries, such as the COVID-Hep registry, will help to clarify this association."
For more
COVID-19 research
, keep on logging to Thailand Medical News.