AEDs
or
Automatic external defibrillators
(
AEDs
) are common these days in airports, stadiums, and other places where there are very many people around. They are still expensive
medical devices
,
and so are not as widely available as they should be.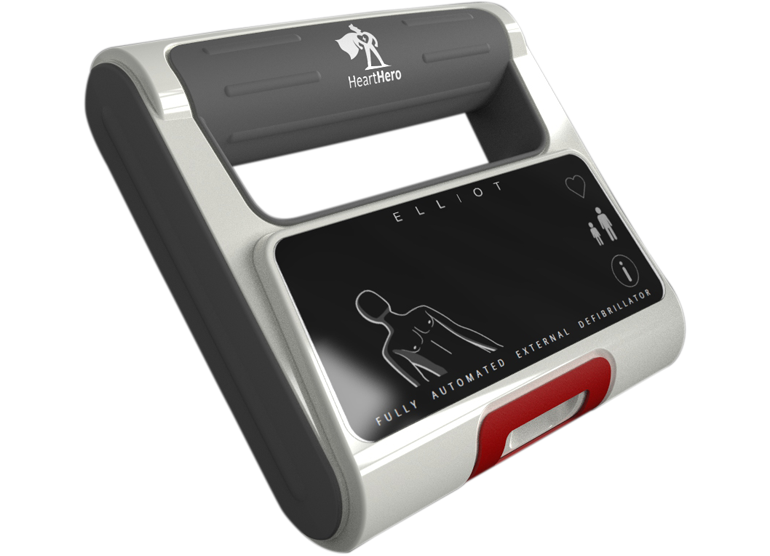 Individuals who are susceptible to suffering from dangerous
cardiac arrhythmias
but that don't have appropriate implants would probably be safer with an
AED
nearby that a family member or someone else can use on them in case of an incident.
HeartHero is the lowest-cost, easiest-to-use and most portable
AED
on the market. Anyone witnessing a sudden cardiac arrest can use this
medical device
. Anywhere. At anytime.
The
medical device
is equiped with an AI platform and also is extremely user friendly so that even a person who is in a state of panic or shock as a result of seeing a loved one experiencing a cardiac arrests will find it easy and reassuring to use to save a life.
Thailand Medical
News Tested the medical device at the recent CES 2020 and found it to be extremely superior while easy to use. Some of the unique features of this
medical device
are:
Intelligent (AI)
-Automatically alerts emergency medical services (EMS) when paired with phone
-Streamlines data from device and app to create the best possible outcome
-Detects a heart rhythm and only shocks if needed to save your loved one
Intuitive (Easy-to-use)
-Gives step-by-step voice instructions
-Displays visual prompt for user
-Bilingual, choose your language of preference when on boarding your device
Indestructible
-Built to withstand extreme cold and heat
-Designed to protect critical components
-Design for rugged and austere use
Lightweight
-Fits in a purse or backpack with ease
-Designed by usability experts for portability
-Weighs 1.3 pounds with battery and pads included (average
AED
weighs 3 to 5 pounds)
Affordable
-Life before profit, the
AED
will be signific antly less than current
AED
's while offering superior features
-Empowers, home use or use on-the-go
-
AEDs
are reimbursable by HSA/FSA
Reliable
-Uses easily accessible, store-bought batteries
-Alerts owner when battery is low via the device and the app
-Delivers same shocks as the industry standard Philips
AED
but is far more superior and cheaper.
For more details, visit the website:
https://hearthero.com/