The new SARS-CoV-2 variant B.1.1.529 that has a total of more than 50 mutations on it including 30 on its spike proteins and was initially found in three countries ie Bostwana, South Africa and Hong Kong, has now also been found in Israel.
https://www.thailandmedical.news/news/great-news-a-new-horrifying-sars-cov-2-variant-b-1-1529-with-a-high-number-of-worrying-mutations-has-emerged-in-time-for-the-festive-season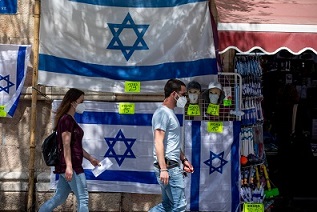 Israel's health ministry issued a statement a few hours ago that it has identified a case of the B.1.1.529 COVID-19 variant with a large number of mutations first detected in South Africa.
"The variant discovered in southern African states has been identified in Israel," the health ministry said, adding it was recorded "in a person who returned from Malawi," with "two more cases of people returning from abroad" placed in quarantine.
This comes just one day after scientists in South Africa said they had detected a new COVID-19 variant with a large number of mutations, blaming it for a surge in infection numbers.
It is also believed that the new B.1.1.529 variant could already be in many more countries as many current PCR Test platforms are unable to properly detect it and current ATK tests kits are not able to pick up this new variant effectively.
The variant causes a sudden and fast progression into disease severity in people who otherwise appear normal during the first few days of infection.
There are cases in many countries that are pending Genomic sequencing to verify if indeed some suspected cases are indeed the new strain.
Thailand
Medical News
will be providing updates on the new B.1.1.529 variant.