U.S. COVID-19 News: America Will Soon Be Beyond Salvation Thanks To WHO, China, US CDC, Trump and Fauci. Total Infections: 4,712,085, Deaths: 155,018
U.S. COVID-19 News

:
America has now emerged as one of the worst managed countries in terms of the COVID-19 crisis despite formerly being the leader in scientific and medical advancements. In terms of the way that the COVID-19 crisis is being managed, the US is now on par as some of the third world countries and its credibility in terms of being a medical industry leader is now being questioned.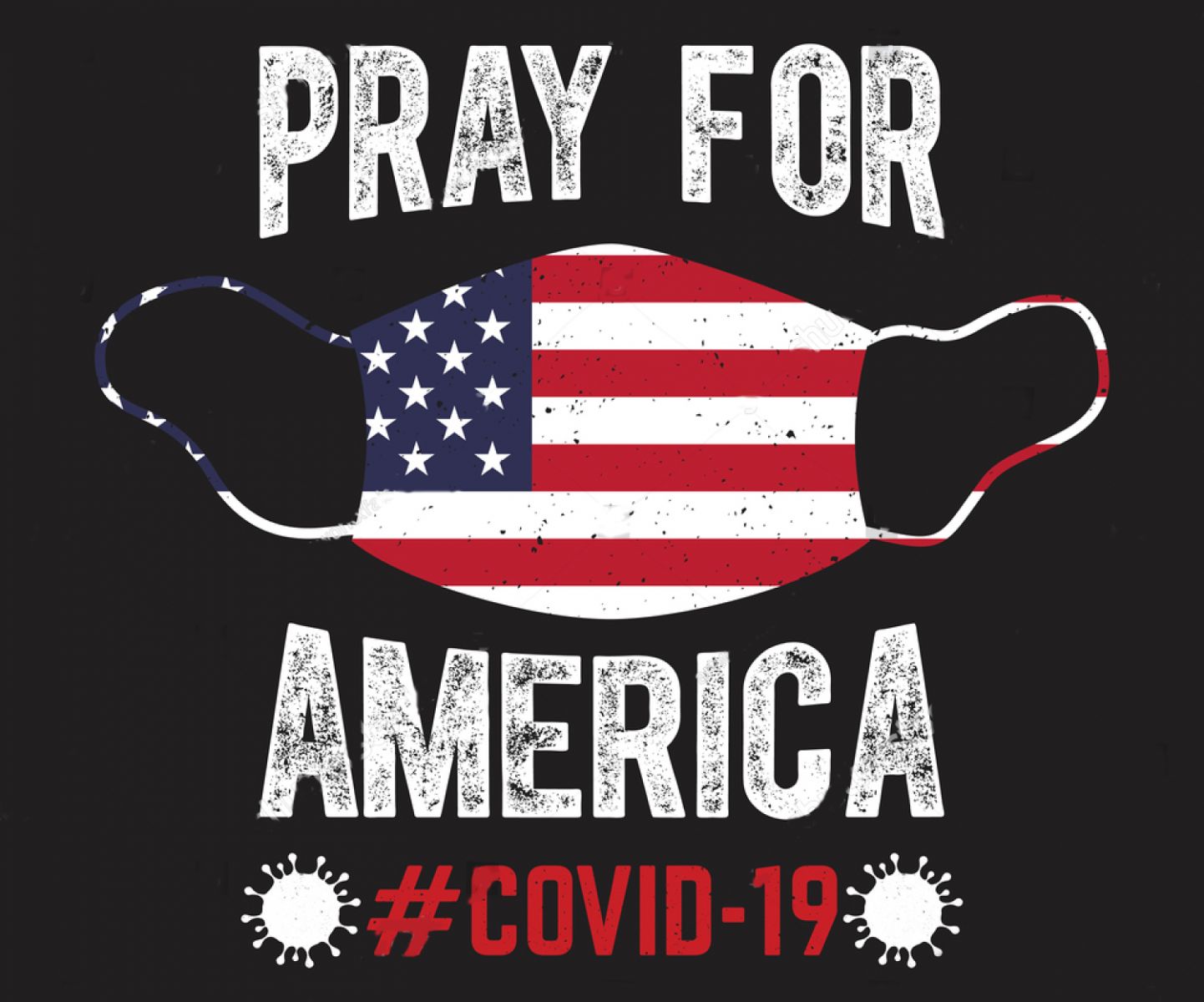 In the last 24 hours a total of 47,508 new coronavirus cases have been detected while 515 new deaths were reported. This brings the total number infected cases in the country to about 4,712,085 while the total number of American who have died has now reached 155,018 (Not that it matters to American President Donald Trump as his popularity and the coming elections is more of a priority for him coupled with how much his cronies and relatives can profit from the current situation.)
The worrisome figures are not these but rather the fact that there are about 20,187 patients in critical care across the country and that the CDC itself is warning that the numbers really infected with COVID-19 across the country could be higher than tenfold of what was being reported!
Despite claims by the US CDC that about 2.37 million Americans have so far "recovered' , current data is showing that as much as 69 percent of these COVID-19 'recovered' patients are experiencing a variety of chronic symptoms including chronic fatigue, kidney and heart issues, strokes, various neurological manifestations and mental problems.
Please Help To Donate To Sustain This Site And Other Research We Are Propelling. Thank You.
https://www.thailandmedical.news/p/sponsorship
Meanwhile the White House coronavirus advisor Deborah Birx warned on Sunday that the United States has entered a "new phase" of the pandemic with rural areas just as threatened as major cities.
The Sunday's toll was a slight dip, as the previous five days had all recorded more than 60,000 new infections.
The latest numbers came as Florida battened down for Tropical Storm Isaias, even as it battles a coronavirus outbreak which as complicated preparations.
The state of Florida has the second-highest caseload of all states except California which has double the population.
Florida's Governor Ron DeSantis said it's better to "just hunker down rather than sending people to the road" with shelters usually crowded and social distancing difficult unless the situation became more threatening.
Florida on Sunday, reported 77 COVID-19 deaths, down from a record 179 the day before, bringing its death total to 6,920.
Certain CDC officials are projecting that at least 20,000 Americans could die within the next 3 weeks and that by the end of the year at least 300,000 American would die from the COVID-19 on an optimistic level but warns that these figures could end being much higher than ever imagined.
Other academic professionals are projecting that Am erica has now entered a stage of no return, with millions of untested and asymptomatic Americans walking around within various communities nationwide and spreading the disease and with new studies showing that almost 69 percent of recovered and asymptomatic individuals still suffering chronic symptoms, the whole medical and healthcare infrastructure will soon collapse in a few months not to mention the economic impacts.
Even more worrisome is the coming cool season and flu season, where a real second wave is expected to surface. It is already becoming quite apparent day by day that vaccines will provide little relief and that the protection will be short termed not to mention the possibility of more mutated strains emerging.
Faults can be directed at the WHO for its failure to stop the spread of the virus due to its close proximity with the unscrupulous culprits that caused the world pandemic: China.
The US CDC should also be blamed for its initial response and testing policies in the beginning and also Trump for his total lack of leadership and stupidity in terms of managing the American COVID-19 crisis. Dr Fauci is not without fault as he is also to be blamed for numerous initial policies despite always trying to emerge as a somekind of 'hero'.
Americans are now basically on their own to fend for themselves against the impending catastrophic scenario and to protect themselves and their loved ones. Unfortunately as many are intellectually challenged, only the wise and cautious ones will make it through the coming second wave. (Most of these wise ones are likely to be Thailand Medical News readers!)
For more on
U.S. COVID-19 News
, keep on logging to Thailand Medical News.
Please Help To Donate To Sustain This Site And Other Research We Are Propelling. Thank You.
https://www.thailandmedical.news/p/sponsorship