Further Research Into The Phytochemicals Contained In Licorice Root Might Yield A Treatment For The New Coronavirus Strain In China
Since the outbreak of
SARS
in 2002, there was initially numerous studies and research done to find a
cure
for the
SARS Coronavirus
. Most of the research at that time was initiated by researchers from
China
and also Hong Kong and subsequently as a result of certain breakthroughs; additional research was carried out in countries in Europe and the US.
Unfortunately, the enthusiasm for most of the research died down in 2012 just before the emergence of the MERs virus as most researcher felt that the
SARS
would not emerge again. When the MERS virus did come, the focus was not on a treatment but rather on a
vaccine
.
Jakkapong Watcharachaijunta
, a Thai medical and pharma marketing specialists and owner of more than 200 medical and health online portals and an avid medical researcher himself with a degree in Biomedical Science told
Thailand Medical
News via a media press release, " One of the significant antiviral candidates under study during period immediately after
SARS
was the
Licorice Root
or the root of the plant called
Glycyrrhiza glabra.
It's native to Europe and Asia. The plant is actually classified as a weed in those areas."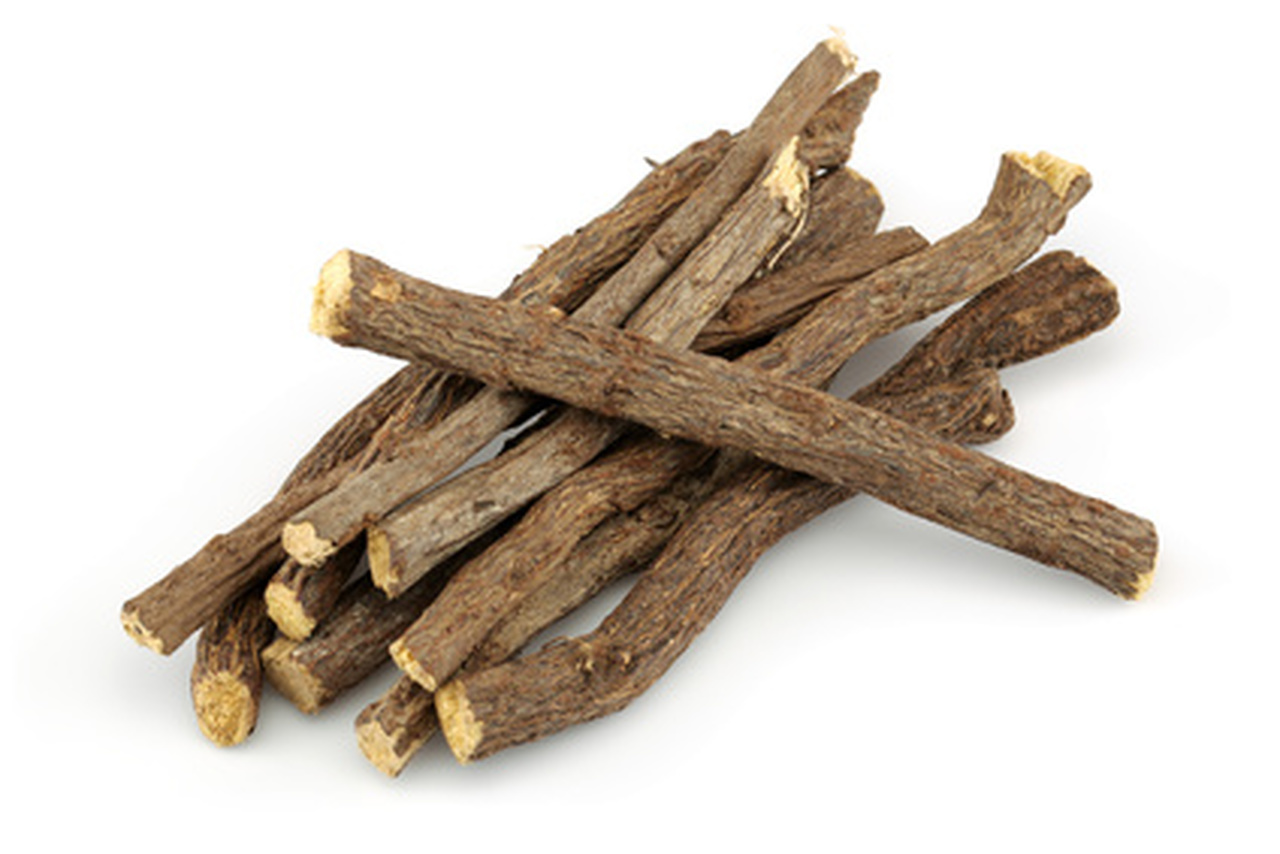 Licorice Root
He added, "The
Licorice root
has been used for ages in ancient Egyptian medicine and also in Indian Ayurvedic medicine and also in traditional Chinese medicine.
Licorice root
had already been known for its
antiviral
properties but researchers noticed that during the
SARS
outbreak that certain groups of people drinking concoctions of traditional Chinese medicine that contained it during the
SARS
outbreak did not get infected with the virus despite having been exposed to it by having relatives in the same household who were infected. It was this that triggered the initial research."
"Since then, there were more than 83 published researched papers showing the effectiveness of various
phytochemicals
contained in
Licorice Roots
against the then
SARS virus
. Unfortunately many of that research had only begun during the Post-
SARS
period and the interests died down in about 2012. It would be great if research entities and also
pharma
companies around the world picked up on those research and started conducting more detailed research fast with regards to the new
coronavirus
strain called
2019-nCoV
or the commonly referred to as the '
Wuhan Virus g>'. Considering that a recent gene sequencing exercise in Hong Kong showed that it had a 84 per cent similarity to the SARS virus, it might be an excellent candidate for research into a possible treatment protocol for the new virus that is causing an epidemic in China," he said.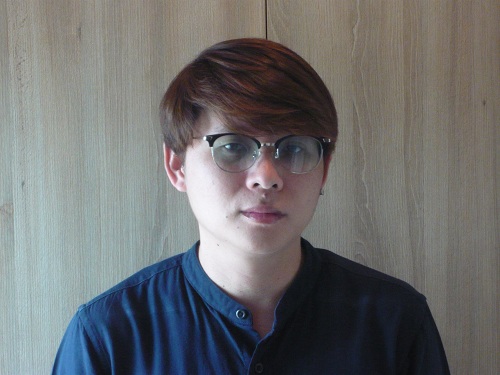 Mr Jakkapong Watcharachaijunta

While research teams are delving more into the details of the new coronavirus strain and others are busy searching for a vaccine, maybe others could focus on developing a treatment protocol.

The licorice root contain a variety of phytochemicals such as flavonoids like Glycyrrhizin, Liquiritigenin, and Glabridin that also had antiviral activity against the SARS coronavirus . But it's the the class of phytochemicals called triterpenoids also found in licorice root especially glycyrrhizic acid and glycyrrhetinic acid that were found to be extremely potent against the SARS coronavirus. There are more than 83 published studies in reputable medical journals to show the effectiveness of these phytochemicals against the SARS coronavirus.

Mr Watcharachaijunta added, " Though the new 2019-nCov virus is a different strain, it is very close to the SARS coronavirus genetically wise and maybe this should be an interesting starting point. Though I am but a small entrepreneur, I am willing to donate a small amount to any entity preferably in Thailand who is willing to start this research as soon as possible and also willing to help them in their fund raising project if needed to finance this research. There many excellent researchers in Thailand and also medical research institutions and perhaps collaborating with international entities and also pharma giants could be a way to move this forward and fast.

Mr Watcharachaijunta who is also the owner of www.Thailandmedical.news warned however that the purpose of this article is not for individuals to rush out and start buying licorice root supplements or products and start using them as there is yet any research to show its effectiveness against the new virus strain. Furthermore there are also a variety of adverse side effects associated with licorice root supplementation and it can be dangerous and even fatal for those with underlying chronic diseases.

Some of the effects of licorice root supplementation includes:
Absence of a menstrual period
Congestive heart failure
Decreased sexual interest (libido)
Erectile dysfunction
Excess fluid in the lungs (pulmonary edema)
Fluid and sodium retention
Headache
High blood pressure (hypertension)
Hypertensive encephalopathy
Hypokalemic myopathy
Lethargy
Low potassium levels (hypokalemia)
Mineralocorticoid effects
Muscle wasting
Myoglobinuria
Occasionally brain damage in otherwise healthy people
Paralysis (quadriplegia)
Swelling (edema)
Tiredness
Weakness
No one should start on Licorice root supplementation without consulting a doctor.

Furthermore, many supplement and herbal product commercial brands often sell fake or inferior products and some might try to exploit the current situation to make profits.

Anyone making claims of any products that can prevent, treat and cure the current 2019-nCoV virus should be reported to the FDA or police for making false claims.



Thailand Medical

News recommends that till confirmed treatment protocols are discovered and a vaccine developed, all individuals should practice the standard precautions of wearing a face mask, washing and sanitizing hands often, maintaining hygiene and staying away from those infected. Also to maintain one's immunity, eat well and eat healthy foods, rest and sleep well, and exercise.

We also hope that some entities will respond with the calls for further research in to licorice root as an antiviral treatment protocol for the new virus.



References of some past studies (there are tons more in various research and medical journals):



Antiviral Activity of Glycyrrhizic Acid Derivatives against SARS−Coronavirus
Article in Journal of Medicinal Chemistry 48(4):1256-9 · March 2005 
https://www.researchgate.net/publication/8018655_Antiviral_Activity_of_Glycyrrhizic_Acid_Derivatives_against_SARS-Coronavirus

Glycyrrhizin, an active component of liquorice roots, and replication of SARS-associated coronavirus
Article in The Lancet 361(9374):2045-6 · July 2003 
DOI: 10.1016/S0140-6736(03)13615-X ·

Pilcher, H. Liquorice may tackle SARS. Nature (2003). https://doi.org/10.1038/news030609-16

https://www.ncbi.nlm.nih.gov/pubmed/15715493

https://www.ncbi.nlm.nih.gov/pubmed/12814717

https://www.ncbi.nlm.nih.gov/pubmed/17886224

https://www.ncbi.nlm.nih.gov/pubmed/23643542

https://www.ncbi.nlm.nih.gov/pubmed/18446848

https://www.ncbi.nlm.nih.gov/pubmed/24520776


(THAILAND MEDICAL NEWS WARNS THAT THIS ARTICLE IS NOT TO BE REPRINTED IN WHOLE OR IN PART WITHOUT WRITTTEN APPROVAL NOR SHOULD ANY PARTS OR EXCERPTS FROM THIS ARTICLE BE USED IN ANY SOCIAL MEDIA PLATFORMS OR ANY MEDIA FOR COMMERCIAL PURPOSES OR DISTORTED IN ANY WAY FOR OTHER REASONS. BREACH OF THESE TERMS CAN RESULT IN LEGAL AND CRIMINAL ACTIONS)