Facebook Does It Again. This Time Labeling News About Far-UVC Light Research By Columbia University As Fake!
The American Facebook Platform Does It Again By labeling another article about FAR-UVC Light that has been proven safe to disinfect against the COVID-19 By Columbia University As fake.
https://www.thailandmedical.news/news/far-uvc-columbia-university-researchers-show-that-far-uvc-light-kills-99-9-percent-of-airborne-coronaviruses-while-being-safe-for-humans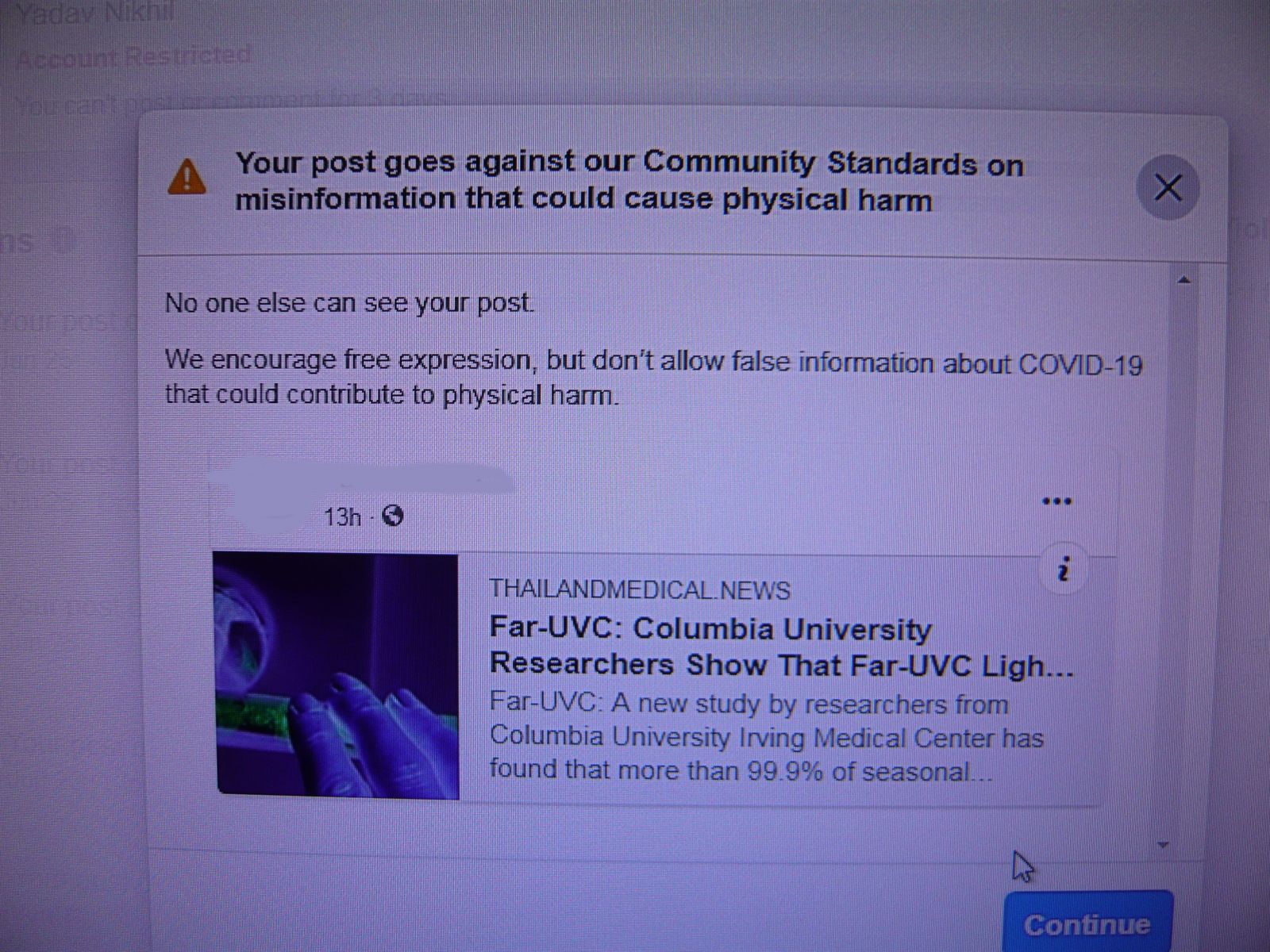 This despite the fact that the research is published in a reputable medical journal.
This is not the first time as facebook has been labeling numerous articles that have been verified by medical journals as fake
https://www.thailandmedical.news/news/facebook-labels-covid-19-research-by-singapore-government-owned-hospital-and-leading-singaporean--doctors-as-false
We are shortly removing facebook from our list of sharing options. We advocate that people start boycotting facebook by not advertising with them and also to avoid using their platforms.
The American social media platform uses bastard fact checkers who are basically failures in their careers and also certain bastard staff.
We also believe that there are some jealous individuals inciting this.
We hope that all responsible along with their love ones perish in the COVID-19 pandemic for depriving the masses of important and critical and verified information.