COVID-19 And Children: Chicago Study Finds That Infected Young Children Harbor More SARS-CoV-2 Coronavirus Than Adults In Their Noses
COVID-19 And Children
: A new study by researchers from Ann & Robert H. Lurie Children's Hospital-Chicago and Northwestern University Feinberg School of Medicine-Chicago have found that young children under age 5 with mild to moderate COVID-19 had high amounts of SARS-CoV-2 in their upper respiratory tract versus adults or older children.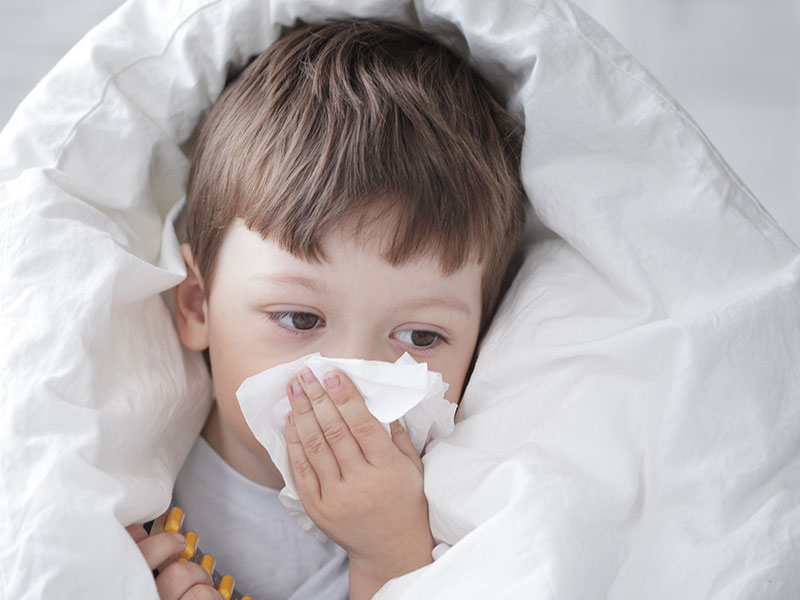 The research findings were published in the journal:
JAMA Pediatrics.
https://jamanetwork.com/journals/jamapediatrics/fullarticle/2768952
The study team lead by Dr Taylor Heald-Sargent, MD, PhD, of Ann & Robert H. Lurie Children's Hospital in Chicago found that in a cohort of 145 patients younger than age 1 month to 65 years separated by age found that the youngest children had significantly lower median cycle threshold (CT) values than older children or adults, suggesting they had equivalent or more viral nucleic acid in their upper respiratory tract than other age groups.
The researchers said that these differences approximated a 10- to 100-fold greater amount of SARS-CoV-2 in the nasopharynx of young children.
However the researchers noted that their findings were limited to detection of viral nucleic acid and not infectious virus.
Dr Heald-Sargent told Thailand Medical News, "Young children can potentially be important drivers of SARS-CoV-2 spread in the general population."
Please Help To Donate To Sustain This Site And Other Research We Are Propelling. Thank You.
https://www.thailandmedical.news/p/sponsorship
To date, studies have been mixed on what role children play in the spread of COVID-19, complicated by school closures in the U.S. in the spring, as well as that data on children has largely been limited. But the subject has come up more frequently with the proposed reopening of schools in the fall.
Dr Heald-Sargent added, "Behavioral habits of young children and close quarters in school and day care settings raise concern for SARS-CoV-2 amplification in this population as public health restrictions are eased."
The study team added that children generally present with milder symptoms compared with adults, but that children also "drive spread of respiratory and gastrointestinal illnesses in the population."
Furthermore, the study team noted that this has been demonstrated with respiratory syncytial virus, where "children with high viral loads are more likely to transmit."
The researchers performed SARS-CoV-2 reverse transcriptase-polymerase chain reaction (PCR) testing on nasopharyngeal swabs from inpatient, outpatient, emergency department, and drive-through testing sites at a pediatric tertiary care center in Chicago from March 23 to April 27. The investigators then recorded PCR amplification cycle CT values, with "low er values indicating higher amounts of viral nucleic acid."
In the study, patients had mild to moderate illness within a week of symptom onset, and participants included 46 children younger than age 5, 51 children ages 5-17, and 48 adults ages 18 and older. The study team found similar median CT values for older children and adults, but younger children had substantially lower differences in CT values.
Interestingly these differences persisted in a sensitivity analysis when including those whose symptom duration was unknown.
The research team also said they identified a "weak correlation" between symptom duration and CT in all three age groups.
In terms of public health implications of the study findings, Dr Heald-Sargent warned that this population of younger children will be important to immunize as vaccines against SARS-CoV-2 become available.
For more on
COVID-19 And Children
, keep on logging to Thailand Medical News.
Please Help To Donate To Sustain This Site And Other Research We Are Propelling. Thank You.
https://www.thailandmedical.news/p/sponsorship