Coronavirus Research Updates: University Of Texas Southwestern Scientists Discover Potential Vulnerabilities In New Coronavirus
Coronavirus Research
scientists from the University Of Texas Southwestern Medical Center data through analyzing genetic sequences of the SARS-CoV-2
coronavirus
that causes the Covid-19 disease have identified potential immunological vulnerabilities that could help in vaccine and drug development, along with further study of the infectious disease now spreading worldwide.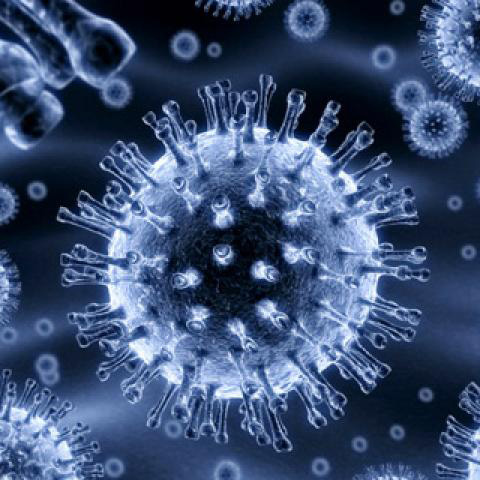 Most significantly, the medical and genomic researchers point to areas where the viral genome encodes T cell and B cell antigens that could stimulate a response from the human immune system.
The medical, genomic and data science researchers then compared those against the immunological maps of the severe acute respiratory syndrome (SARS) and Middle East respiratory syndrome (MERS) gathered in those
coronavirus
outbreaks.
The
research
results and analysis was posted to the bioRxiv preprint server a few days ago pending peer to peer review.
Dr Yang Xie, Ph.D., director of the Quantitative Biomedical Research Center (QBRC) and a Professor of Population and data sciences and in the Lyda Hill Department of Bioinformatics told
Thailand Medical News
via a phone interview, "Few studies have reported on the immunological features of this new
coronavirus
. Our
research
and analyses in this respect could serve as a reference resource for immunological studies and for potential therapeutics and vaccine development.
Genomic scientists in China had made the new
coronavirus
sequences available in January for
research
use.
The authors warned that Immunologists and vaccine designs should take these into consideration, as mutations will significantly affect the potential of the viral proteins to stimulate the immune system.
To date there are more than 21 entities working on a
coronavirus
vaccine worldwide while more than 82 clinical trials are underway in China for a treatment drug or protocol.
The
coronavirus
is fast spreading and despite China's and WHO's reassurances that the virus is under control and might be peaking, a global pandemic will most like be announced by early March.
Reference: Zhu, J.,
et al.
(2020) Profiling the immune vulnerability landscape of the 2019 Novel Coronavirus.
bioRxiv
. doi.org/10.1101/2020.02.08.939553.
For update s about
coronavirus research
, keep checking at :
https://www.thailandmedical.news/articles/coronavirus