BREAKING! COVID-19: China Orders Emergency Testing Of All 14 Million Wuhan Residents Within 10 Days Due To Fears Of Second Wave And Growing Medical Anomalies Being Reported
COVID-19
: Chinese Newspapers including
Beijing News
and
The Paper
reported in the last 24 hours that The Wuhan Command Centre for the Control and Prevention of Coronavirus Pneumonia Epidemic has issued an emergency command endorsed by the central government for all district branches to order all citizens in Wuhan to undergo compulsory testing for the COVID-19 disease within the next 10 days.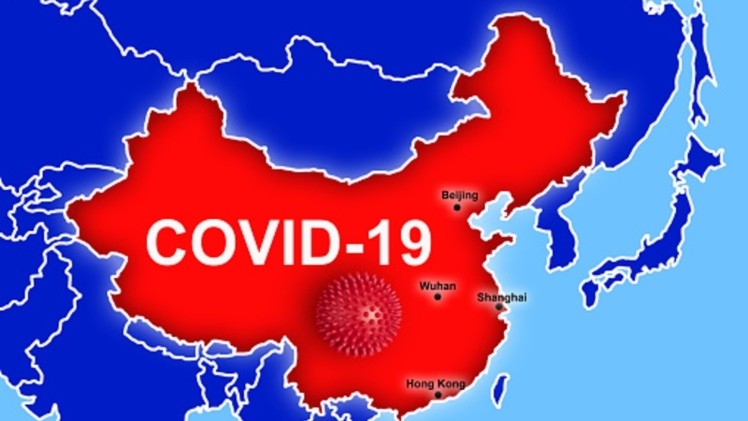 The emergency command requests that all districts must submit their official plans on how to organize the medical checks by noon today and will have 10 days to carry out nucleic acid tests on their residents.
About 14 million people will have to be to be tested for Covid-19 in 10-day campaign.
Although the newspapers said that the decision was based on the discovery of six cases at a residential compound over the weekend in what was termed as a cluster of new community cases, many Chinese journalist and medical experts are saying the reasons are far more than that.
According to them, over the last few weeks, many hospitals in Wuhan have been reporting various kinds of 'medical anomalies' including children developing the same "Kawasaki disease syndrome as what children in the US and UK are also experiencing. Also a number of formally recovered patients are reporting newer symptoms including gastroenterological issues. Even more worrisome is that there are cases that are appearing to indicate that perhaps the virus was incubating in certain individuals for as long as 3 to 4 months before manifesting anomalous symptoms such as memory loss and dementia, lung issues and also kidney issues. Even strange is a sudden increase in the number of people with chronic herpes, Epstein-Barr virus infections and even shingles and healthcare professionals are wondering if these have anything to do with the COVID-19 disease.
Thailand Medical News was not able to verify all this claimed occurrences and health officials from Wuhan refused to comment on any of this.
They did however say that the compulsory will cover both permanent residents and mobile populations, and target residential estates and densely populated areas
Please help support this website by kindly making a donation to sustain this website and also all in all our initiatives to propel further research:
https://www.thailandmedical.news/p/sponsorship
Reports on the weekend of six new coronavirus cases from the same residential area, known as Sanmin also created a stir as these cases were the first official ones reported in the city since its last local Covid-19 patient was reported on April 3.
Interestingly, one Sanmin resident, an 89-year-old man, showed symptoms as early as March but was not confirmed as a coronavirus patient until Saturday.
The tests confirmation prompted authorities to test around 5,000 people from the complex, uncovering five more cases. But results of further test in the area was not disclosed to the media or local district offices.
Sta te media reported on Monday Zhang Yuxin, who had been serving as the Communist Party secretary in charge of the Sanmin area was sacked for poor management.
A local Professor of Epidemiology, who wished to remain anonymous said large-scale testing was needed to prevent a new wave of infections.
He said, "The new cases in Wuhan show there is a real risk of a second wave of potential transmission in the community by the asymptomatic carriers or mild symptoms. Covid-19 started with a few after all. Tests on such a broad scale can help find these hidden carriers and eliminate that risk."
Wuhan has reported 50,339 cases of Covid-19, including 3,869 deaths, since December.
So far some of the latest confirmed cases were previously classified as asymptomatic ie people who test positive for the virus and are capable of infecting others but do not show clinical signs such as a fever.
To date, the number of asymptomatic cases in China is not known, as they only appear on the radar of health officials when they show up positive during tests conducted as part of contact tracing and health checks.
There are also emerging reports that China has issued very strict regulations with regards of divulging any kind of medical or health reports, statistics or comments of any kind in any kind to media or on any social media platforms or even simply in conversations by any healthcare or government authorities.
For more on this
COVID-19
emerging story, keep on logging to Thailand Medical News.
Please help support this website by kindly making a donation to sustain this website and also all in all our initiatives to propel further research:
https://www.thailandmedical.news/p/sponsorship