Roche's Satralizumab Meets Endpoints In Treatment Of Neuromyelitis Optica Spectrum Disorder (NMOSD)
Pharma giant, Roche has announced data from its SAkuraSky study, in which the investigational medicine "
satralizumab
" formerly SA237 was evaluated for the treatment of
neuromyelitis optica spectrum disorder (NMOSD
); an inflammatory disorder of the central nervous system.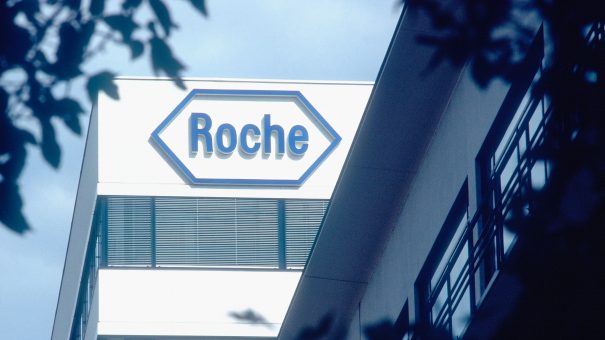 The clinical results of the trial found that only eight of 41 patients (20%) treated with
satralizumab
in combination with baseline immunosuppressant therapy experienced a protocol-defined relapse (PDR), compared to 18 of 42 patients (43%) treated with placebo.
In addition to these findings, 89%, 78% and 74% of patients on
satralizumab
in combination with baseline therapy were relapse-free at weeks 48, 96 and 144 compared to 66%, 59% and 49% with placebo in combination with baseline therapy.
In the AQP4-IgG seropositive subgroup analysis - a group of patients that experience a more severe disease course, three of 27 patients (11%) treated with
satralizumab
experienced a PDR compared to 12 of 28 patients (43%) treated with placebo
In all, the proportion of patients with serious adverse events was similar between the
satralizumab
and placebo treatment groups and a lower rate of infections (including serious infections) was observed in patients treated with the drug compared with the placebo group.
The new drug, which works by targeting the interleukin-6 (IL-6) receptor, a potential key driver of
neuromyelitis optica spectrum disorder
, was administered subcutaneously at week zero, two, and four, and then continued at four-week intervals.
Satralizumab
has been designated as an orphan drug in the US, Europe and Japan as well as being granted Breakthrough Therapy Designation for the treatment of
NMOSD
by the FDA in December 2018.
The extremely positive results support the idea that "IL-6 plays a key role in
NMOSD
, which is a debilitating and potentially fatal condition," commented Dr Levi Garraway, Roche's chief medical officer and head of global product development in a phone interview with
Thailand Medical
News.
Dr Levi Garraway also mentioned that the company is "encouraged that satralizumab may soon provide a new treatment option for people living with
NMOSD
."
Patients with
NMOSD
experience unpredictable, severe relapses that directly cause cumulative, permanent, neurological damage and disability. The condition is often misdiagnosed as
multiple sclerosis
.