BREAKING! Doctor Warns That Millions In China Are COVID-19 Asymptomatic, Neurological And Fatigue Cases Rising Exponentially-Fake News Or True?
China COVID-19 News
: A prominent Chinese doctor from Renmin Hospital of Wuhan University who has been supplying us with research studies and information but on conditions of anonymity since the start of the outbreak has claimed to say that the situation in China is more dire that thought as he claims that millions of Chinese country wide are infected with the SARS-CoV-2 coronavirus but do not suffer immediate symptoms nor the severe conditions seen before during the initial period of the outbreak.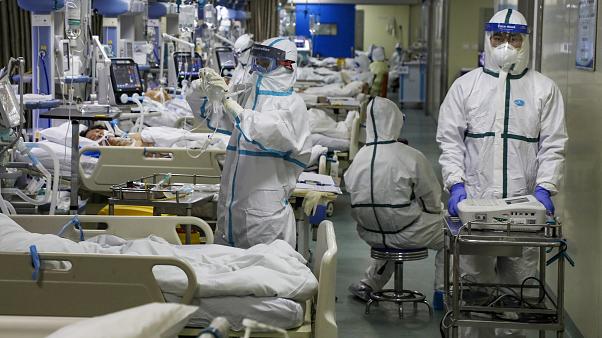 He says that they however still shedding the virus and are helping to further spread the virus even more exponentially.
He says that the local studies are showing that the virus has evolved extensively that infected patients do not produce the clinical manifestations seen earlier in most cases. But he says that this does not mean that they are safe or that their health is not compromised.
He said that there is an even frightening scenario as the virus has adapted to spread even more quickly and only then after a while, it starts gradually destroying the hosts.
He said that nationwide, China is now seeing a large number of patients with various neurological and psychiatric conditions and also myalgic encephalomyelitis or chronic fatigue. Many when tested show that they are positive but the government is concealing this new occurrences. He also said that the incidences of medical conditions involving kidney, heart, pancreas, liver and other gastroenterological issues have risen dramatically over the last 5 weeks and is still rising.
When Thailand Medical News contacted Chinese medical researchers at the Institute Pasteur of Shanghai Chinese Academy of Sciences in order to verify this story, no one wanted to comment but neither did they dismiss the story as fake. A hospital in Zhejiang did confirm that there is an increase of patients with neurological and kidney conditions but stopped short of commenting if it had anything to do with COVID-19.
We also contacted the WHO offices at Geneva who also refused to comment on this story.
As we are unsure if this story is true or fake, it will be great if medical researchers and fact checkers could help authenticate this as if it is true, it could many ramifications and also a wake call to start dealing with the crisis in another more urgent way.
For more on
China COVID-19 News
, keep on logging to Thailand Medical News.